Diamond Screening
We are committed to protecting our supply chain, your reputation, and your customer's confidence. We gladly accept this responsibility by maintaining
A zero-tolerance policy for undisclosed lab-grown diamonds
Stuller Gemological Lab™ – Our senior gemologist holds the prestigious FGA qualification (Fellow of the Gemological Association of Great Britain)
A strategic services arrangement with GIA® in which GIA® staff screens all Stuller's melee parcels on-site as they independently operate the GIA-owned system in a dedicated, secure space
The ability to screen all shapes and sizes of colorless and near colorless melee (D to N) as well as set jewelry
Stuller Moissanite™
Lab-grown Moissanite has become a customer favorite due to its attractive price point and dazzling impact. Watch the video to see how it compares to other gemstones like white sapphire, white topaz, CZ, and diamonds!
Stuller Moissanite™ is Premium-quality Moissanite that is eye clean, loupe clean, and available in two color grade options: DEF or GH. It's also offered a variety of fancy-colored Moissanite options.
Moissanite has 2.4 times higher dispersion than than a diamond, bending the light into mesmerizing flashes of radiant fire.
With a rating of 9.25 on the MOHS hardness scale, Moissanite exhibits excellent toughness and is made to last through daily wear.
High refractive index and dispersion gives Moissanite greater fire and brilliance than a diamond.
Stuller Gemstones™
Sourced from all corners of the world, Stuller Gemstones stand out for their quality and brilliance. Stuller is committed to ethical sourcing, fair-trade practices, and the highest degree of transparency.
We work with trusted sources who have an established record of environmental and social integrity.
Upholding strict ethical standards, Stuller conducts regular visits to our cutters, gemstone suppliers, and where possible, mines.
Our team personally inspects each gemstone to ensure Stuller only offers the best selection
Stuller leads the way in Diamond Screening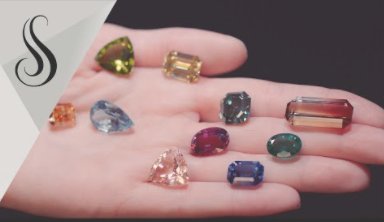 An up close look at Stuller Gemstones™
Moissanite: the ultimate colorless gemstone
Color Wheel
Our color wheel of gemstones shows off the variety of rainbow and strikingly vibrant hues. Customers can see the many exciting possibilities and subtle color shifts by placing gemstones in their ideal color groupings for easy comparisons. It also helps customers coordinate two or more gems for a layout.
When a customer wonders which particular gem they want, this gives them an idea about the available range and some unexpected choices. The color wheel makes it easy to show them the difference between Ruby and Mozambique Garnet, Emerald and Tsavorite Garnet, or Amethyst and Purple Spinel.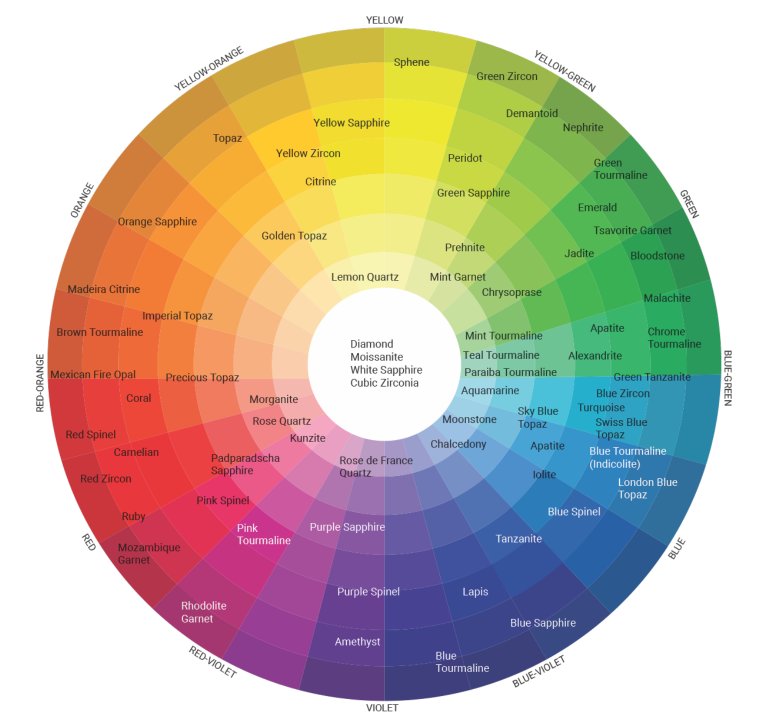 Gemological Tools
Stuller offers the most comprehensive assortment of gemological tools from diamond testers and screeners to microscopes and imaging equipment. Our wide variety of products are well suited for anyone — from beginners to well-seasoned gemologists.
Stuller's Corporate Responsibility
Stuller and our worldwide group of affiliated companies are firmly committed to observing the highest standards of ethics and integrity in the conduct of business. We continuously strive to conduct all phases of our operations in the most ethically, environmentally, and socially responsible manner possible.