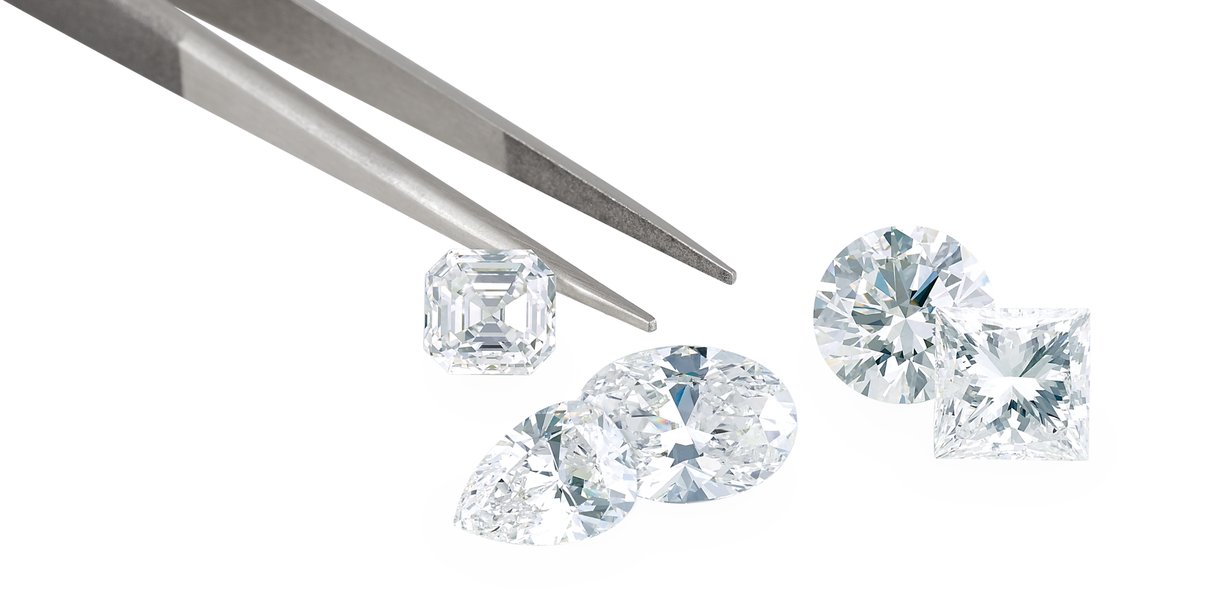 Every diamond with grading report includes
ID Number Security
Laser-inscribed number offers the ultimate safeguard.
Easy Reviews and Returns
Qualified accounts enjoy 5-day reviews and prepaid returns.
Loss Protection for One Year
Give consumers even more confidence to buy from you.
Personalized Inscription
Engrave a personal message for as little as $25.00. Call 800-877-7777, and press 5, for details.
Lifetime Trade Up
Offer full value credit to your customers when they trade up a mined diamond for another mined diamond.
Buy with Confidence
All diamonds are hand selected and individually graded.
Earn rebate rewards every year
Qualified accounts are eligible for ACH deposit
or account credit. Rebate offer not valid with any other offer.
10

Diamonds =
1.5%
Rebate
30

Diamonds =
2.5%
Rebate
Choose from two distinctive options
Standard
Great Selection at Every Price Point
Our enormous inventory of diamonds represents every size, shape, and budget range you will ever need. These are perfect for everything from engagement ring centers to matched pairs and fancy color statement pieces.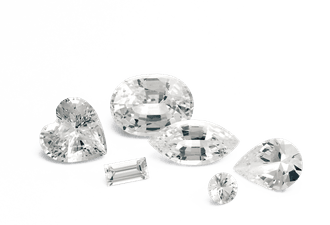 CanadaMark®
100% Traceable Origin
Sourced from Canada's Northwest Territories, these natural, untreated diamonds are fully documented from origin to polished stones. Care is also given to ensure the integrity of the land, water, and wildlife in the area.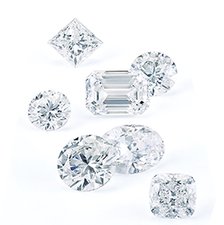 Accurate grading
Every diamond comes with a grading report from an independent laboratory or our team of GIA® and AGS®-trained experts that grade to GIA standards.
Conflict free
Stuller does not tolerate any human suffering in the sourcing of diamonds. We fully support the Kimberley Process and provide a warranty stating a diamond is conflict-free.
---
Free loss protection through GemShield®
All graded diamonds come with 1-year of complimentary insurance through GemShield®. Restrictions apply. Once coverage is activated, the consumer is protected against loss, theft, or damage. Here's how it works:
1
The diamond will arrive with an activation form for you and your customer to fill out and fax to GemShield® at fax number (513) 672-0859 or scan and email to info@gemshield.com. Coverage is immediate upon receipt of and approval by GemShield.
2
If covered loss occurs within the free first year, your customer will return to you for replacement. Stuller replaces the diamond through you at no cost to you or your customer.
3
When the free year is up, GemShield® contacts your customer and offers a personal jewelry insurance policy. They direct them to your store to assist them with the application, verify the value, and have the jewelry inspected, giving you a great opportunity to build a strong ongoing relationship with your customer.
Download the GemShield Activation Form

Stuller customers also have the option to become an official GemShield® Retailer offering full insurance coverage for complete jewelry pieces. Stuller customers receive free enrollment by calling GemShield® at 800-932-3062.