From the Trunk of a Car to 600,000 Square Feet of Promise…
In 1970, Matt Stuller founded Stuller Inc. from modest beginnings and an unmovable focus on the customer. Today, Stuller is leading the industry as the largest manufacturer and distributor of jewelry and jewelry-related tools, supplies, and equipment in the United States.
With more than 1,200 employees worldwide—from artisans to engineers and bench jewelers to technologists—Stuller is more committed than ever to delivering an unparalleled customer experience with every order. It is a constant process of improving, listening to customers, and working with the best people to deliver on our promise of quality, service, and satisfaction.
Learn More
View more in good company® episodes.
The Stuller Internship Program provides a unique learning opportunity for students interested in careers in a variety of fields.
Learn More
Employee Benefits
Competitive Compensation
Paid Holidays
Employee Assistance Program
Continuing Education Benefits
Company Matched 401K
Medical, Dental, Vision Insurance
Life and AD&D Insurance
On-site Telemedicine Clinic
Part-time team members receive competitive compensation and a limited benefits package.
The ongoing education of our team members is a top priority; therefore, we offer opportunities for continuing education assistance to help you advance within the company.
---
Faces of Stuller
Meet Carl Lehnhardt
Director of Diamond Buying
Meet Brandon Hill
Catalog Project Manager

Read More
Meet Steve Schollian
Security Senior Officer

Read More
Meet Andy Kroungold
Director of Business Development - Tools

Read More
Meet Elizabeth Raffel
Copywriter

Read More
Meet Alix Gonsoulin
Vice President of Front of Store
---
Big City Dreams—In 2007, one year after graduating from Loyola University in New Orleans, I decided to take a leap and move to New York City. I moved without a job and only had a place to live for six weeks. Although it was a scary plunge, it...

Read More
Meet Chris Derouen
Systems Administrator
---
Revered in the Lafayette, Louisiana region, Stuller is known for its large size and scale of operations. But I had no idea how big the place actually was. I'll never forget when I came in for my initial interview. As I took in all that happened within these walls...

Read More
Discover the Associates of Stuller
All Teamwork Starts with an Individual
---
Every day, our associates combine their personal strengths to create new and better experiences every day for their team, the company, and our industry. We want you to meet some of these exceptional associates and learn more about the faces of Stuller.
Discover More Associates
Life in Lafayette
Our global headquarters is located in Lafayette, Louisiana—the center of Cajun country. The community here in Lafayette is vibrant with a culture that celebrates life. This is reflected in our company culture through events hosted throughout the year that celebrate our employees. Another important component of Cajun culture is caring for our community, so we have many employee-run programs to collect and donate items to people in need. All of this comes together to create a warm and welcoming atmosphere where people enjoy coming to work.
If you are considering a move to Lafayette, here are some websites and information to learn more about the area.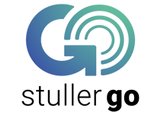 StullerGO is our comprehensive wellness initiative, though which we offer team members a variety of programs and opportunities for participation in on-site and off-site events. Stuller's Wellness Administrator organizes a monthly newsletter with upcoming Stuller-hosted and community events. Some of which include
Festival International Courir du Festival 5K
Farm to Work Fresh Produce Program
Diabetes and Weight-loss Management Programs
Indoor walking Trails
Biweekly On-Site Chair Massages
StullerGO is a 2019 Health at Work award winner. Check out the award.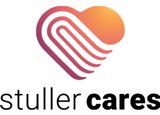 Many of our team members actively support organizations in our area via company-matched payroll deductions or by volunteering on Team Stuller at events hosted by our partners:
On-site Blood Drives
Games of Acadiana
FoodNet Food Drive On-site Competitions
Our current nonprofits are Acadiana Animal Aid, Miles Perret Cancer Services, and Maddie's Footprints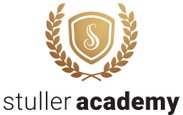 Stuller Academy is our company training program. Our Learning Management System houses hundreds of courses that can be delivered quickly and conveniently allowing our associates to acquire new knowledge and skills almost immediately. In turn, our well-informed and skilled associates will contribute to the ongoing and continued success of the business. Our microlearning model consists of a variety of training formats:
eLearning Courses
Webinars and Videos
Slideshows
Reading Materials
Classroom Setting
More to come!

Lafayette General Telemedicine Clinic
As an on-site medical partner, Lafayette General Medical Center provides a clinical staff member to facilitate exams and serve as liaison between the patient and physician.