Stuller Internship Program
June 6 2022 - August 5 2022
The Stuller Internship Program is a unique learning opportunity for individuals interested in various career fields: software development, information technology, finance, customer experience, merchandising, human resources, marketing, and more. This paid internship program provides valuable hands-on training and experience to give interns a head start in their professional careers. Throughout the year, we offer internship opportunities in different areas. Check frequently to see if there's a newly listed position you'd be interested in.
Internship Success Stories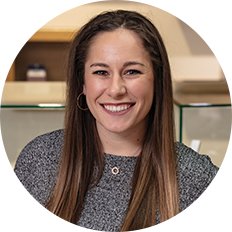 The internship was very beneficial for me. As a college student, I hadn't yet had a chance to be exposed to the corporate world. The field of Human Resources is hard to get into without any previous experience. Being hired as an intern allowed me to get my foot in the door, learn how to present myself in a corporate setting, and learn the processes and skills I needed to give me a competitive edge and advance my career at Stuller. The internship allowed me to learn multiple areas and job functions. It also helped me decide what career path I wanted to pursue.
Katie Gilbert
HR Benefits and Wellness Manager