About Stuller
Matt Stuller founded Stuller, Inc. in 1970. From our manufacturing and administrative headquarters in Lafayette, Louisiana, we provide next-day delivery of more than 200,000 different items to over 40,000 jewelry professionals worldwide.
We own five operations — three in North America, one in Bangkok, Thailand, and one in Barcelona, Spain. Through these, we provide a complete range of products and services for jewelry professionals including design technology and comprehensive CAD/CAM Services that meet each jeweler's need for customization. Stuller's core product categories include: bridal jewelry, mountings, jewelry, diamonds, gemstones, findings, metals, tools, supplies, and digital solutions.
EXECUTIVE TEAM
(click an image to view bio)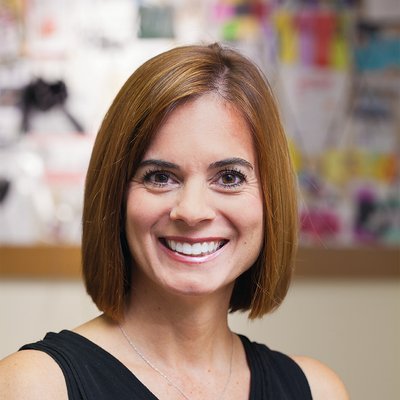 Matt Stuller
Founder and Chief Executive Officer
Matt Stuller was born in Lafayette, Louisiana in 1951. He attended Our Lady of Fatima High School, where during his junior year he began an afterschool job doing part-time work for a local jeweler. Within a year, he had worked his way into jewelry repair and sales, and, in his senior year, began his own business in a corner office of his father's orthodontic suite.
At the age of 19, Matt developed his first wholesale line and began traveling around Louisiana building connections at every stop. Frustrated with the jewelry industry's slow delivery and dismal customer service, he developed a business philosophy and program of supplying quality merchandise and service with next day delivery.
Today, Matthew is founder and chairman of Stuller, Inc., one of the largest jewelry manufacturing and distribution facilities in the United States, and an industry leader in the domestic and international wholesale jewelry sectors.
Mike DeHart
Chief Investment Officer
Mike currently serves as chief investment officer for the family office and tax strategist for all Stuller enterprises. He also is president of The Stuller Family Foundation; a 501(c)(3) charitable organization focused on children, education and humanitarian needs in South Louisiana.
Mike holds the Certified Public Accountant, Certified Valuation Analyst and Chartered Global Management Accountant designations. He received his MBA from the University of Louisiana at Lafayette, where he is also an adjunct professor. Prior to joining Stuller, Mike was a founding partner of a large local CPA firm, where he specialized in management advisory services, mergers and acquisitions, and tax planning.
Currently, Mike serves as chair of the Boy Scouts of America Swamp Base Construction Committee, chair of the United Methodist Foundation of Louisiana investment committee and a member of the board of trustees of the Stuller Family Foundation.
Danny Clark
President
Danny joined Stuller in 2009 as the chief supply chain officer. He later served as chief merchandising and marketing officer, and in 2013, he was named president and COO.
Danny's mission is to bring out the best in people, to form the right teams, and to do the most important work for Stuller's customers.
As a former executive with an electronics retailer, he provides 25 years of management experience with demonstrated success in operations, merchandising, change management, services, strategic planning and execution.
Linus J Cortez III, CPA
Executive Vice President – Chief Financial Officer
Linus Cortez has been with Stuller since 1996 and serves as executive vice president and chief financial officer. Prior to joining Stuller, Linus was a senior manager with KPMG where he provided auditing, accounting and business advisory services to a variety of industries including energy, food and beverage and manufacturing. Linus was located in the New Orleans office of KPMG and served a two year rotation in KPMG's executive offices in Montevale, New Jersey.
He graduated from Louisiana State University in 1983 with a B.S. in Accounting and obtained his Certified Public Accountant license in 1985. Linus is a member of the AICPA, the Louisiana Society of CPAs, the Board of Trustees of the Schools of the Sacred Heart of Grand Coteau, the finance committee of St Peter's Roman Catholic Church, and serves on the steering committee of the Acadiana CFO Roundtable. He is a past member of the school board of Carencro Catholic School, the school board of Teurlings Catholic High School and the Board of Directors of American Gem Society Laboratories, LLC.
Jennifer East
VP Human Resources & Corporate Operations
Jennifer has been with Stuller since 2011 and her goal is to make sure Stuller the best place to work by helping associates reach their maximum potential and career goals.
Prior to her current role, Jennifer served as Stuller's Organizational Development and Training Director, Executive Director of Human Resources, and Executive Director of Corporate Operations. Before joining Stuller, she spent over 15 years working in multiple HR disciplines for a global technology company.
Jennifer graduated from Louisiana State University with a B.S. in Marketing. She was named the 2013 Human Resource Professional of the Year for ASHRM (Acadiana Society for Human Resource Management) and is a graduate of Leadership Lafayette Class XXVII.
Jennifer and her husband have identical twin daughters and a son.
Coby Blanchard
Chief Supply Chain Officer
Since April 2011, Coby has been responsible for managing numerous Stuller teams including the raw materials supply pipeline, components, fine jewelry, and information technology center. Prior to his role as Chief Supply Chain Officer, Coby served in multiple departments during his 20-year career at Stuller. These include diamonds and gemstones, information technology, and supply chain process improvement. Most recently he served as Executive Director of Production Operations.
As an operational excellence leader at Stuller, Coby works with his teams to develop a culture dedicated to continuous improvement. Under his guidance, Stuller's production operations teams have reduced lead-times from twenty one working days to one working day.
Coby holds a Bachelor of Science from the University of Louisiana in Lafayette's College of Engineering, completed diamond graduate training with the Gemological Institute of America, earned his Six Sigma Green Belt Achievement certification from Villanova University in Pennsylvania, completed the Executive Education Program on Principles of Operational Excellence & Assessment from the John M. Huntsman School of Business at Utah State University, and has attained Bronze Level Lean Knowledge certification from the Society of Manufacturing Engineers. Coby lives in Lafayette with his wife and two children.
Bryan Morgan
Chief Operating Officer
Bryan joined Stuller in 2017 as chief systems and technology officer and was promoted to chief operating officer in 2018. In his role as COO, Bryan is responsible for Stuller's manufacturing, distribution, and procurement divisions, as well as IT systems, international operations, and global Gemvision teams. Bryan joined Stuller after serving more than 10 years in several executive roles within the jewelry industry. Prior to this experience, Bryan served in various management roles with industry leaders in the consumer products and industrial space with responsibility for domestic and international operations.
Bryan holds a Bachelor of Science in Business Administration from The Ohio State University and an MBA from Harvard Business School.