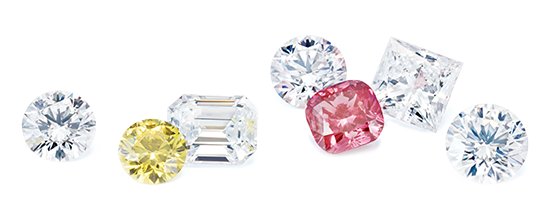 Optically, chemically, and physically identical to Natural Diamonds
Lab-Grown Diamonds are not simulants. Scientists create them in a lab. They start with rough crystals and are grown using either HPHT (High Pressure High Temperature) or CVD (Chemical Vapor Deposition) — sometimes both methods. Lab-Grown Diamonds can cost 30-50% less than Natural Diamonds.
Shop Lab-Grown Diamonds
Lab-Grown Melee Diamonds

Blue

Coral Pink

Lavender Pink

Peach

VS, F+

SI, G-H
Available in an assortment of shapes including straight baguette, tapered baguette, and oval.
White Lab-Grown Melee Diamonds are sold in precision size tolerances (+/- 0.05mm)
Housed in a completely separate vault from Natural Melee Diamonds
Stored and shipped in distinct, blue parcels
Lab-Grown Melee Diamonds handled separately from Natural Diamonds
Lab-Grown Diamonds
Without Grading Report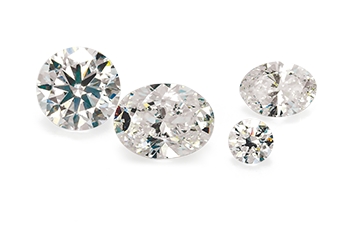 Round sizes ranging from 0.33 carat to 1.25 carat
Comes in a variety of colors including F+, G-H, and I-J
Available in VS and SI1-SI2
Each Lab-Grown Diamond is inscribed with "LG" on girdle
Lab-Grown Diamonds
With Grading Report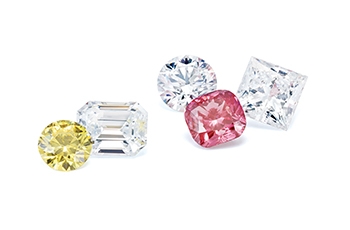 Sizes starting at 0.25 carat
Available in fancy colors, such as blue, pink, and yellow
Housed in a completely separate vault from Natural Diamonds
Stored and shipped in a distinct, blue box
These Lab-Grown Diamonds come with GCAL certificate or IGI report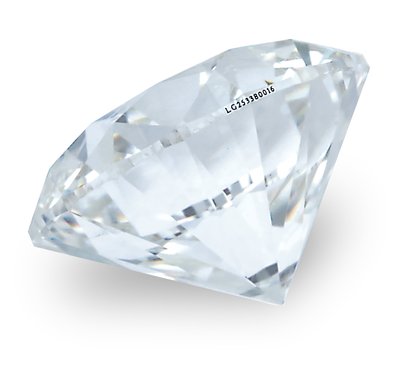 Every Lab-Grown Diamond sold with a report includes these benefits
ID Number Security
Laser inscribed number offers the ultimate safeguard.
Easy Reviews and Returns
Qualified accounts enjoy 5 day reviews and pre-paid returns.
Personalized Inscription
Engrave a personal message for as little as $25.00. Call 800-877-7777 and press 5 for details.
Buy with Confidence
All Lab-Grown Diamonds are hand selected and individually graded.
Diamond Screening and Testing at Stuller
Stuller does not tolerate undisclosed Lab-Grown Diamonds in our inventory. As added security, we further require our suppliers to screen for undisclosed Lab-Grown Diamonds before using any Diamonds in our products. Random samples of Diamonds from all of our suppliers are also periodically sent out to leading laboratories to check for Lab-Grown Diamonds. By incorporating these protocols, Stuller extends confidence and security to our customers, ensuring that you are getting exactly what you purchase.
Learn More

Diamond Screening Guide
Read in-depth about Stuller's zero tolerance policy for UGLDs and our screening processes.
View Brochure

Lab-Grown Diamonds
Discover the differences between CVD and HPHT Lab-Grown Diamonds and how each type is created.
Read More

Industrial Diamonds
Learn how low-quality and Lab-Grown Diamonds serve a variety of important industrial purposes.
Read More