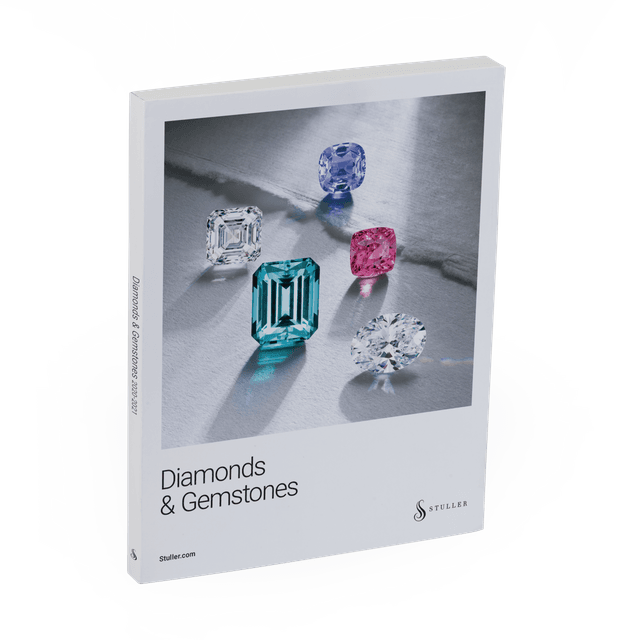 Browsing through the 130 pages, you'll discover a number of organizational and visual enhancements designed to engage your customers and help you close sales. From introducing our newest additions Notable Gemstones™ and Stuller Diamonds® with grading reports to highlighting our stone service offerings and providing essential charts and references, this catalog combines eye-catching aesthetics with sustainable shopping options.
Some highlights include
A sourcing map depicting some of our worldwide sourcing locations
A gemstone color wheel showcasing an assortment of complementary color possibilities
Captivating photography of our collections – Stuller Diamonds® with grading reports, Specialty Diamonds, and Notable Gemstones™
A reference poster showing diamond and gemstone sizes and availability
And we're always evolving our offerings, so check Stuller.com frequently for new and trending stone types, cuts, and shapes.