Products and Demonstrations
Seeing is believing. At Bench Jeweler Workshop, you'll have the chance to see demonstrations of the latest products and newest technology on the market for jewelers.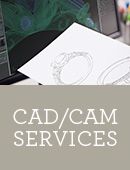 CAD/CAM SERVICES
Learn about our CAD/CAM processes, and get answers to any questions you might have about pricing, lead times, integration with CounterSketch® and Matrix™, and much more.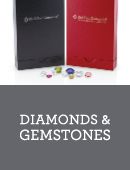 DIAMONDS AND GEMSTONES
Meet with our diamonds and gemstones specialists to learn more about our incredible selections, see bestsellers, and get special access to event-only deals.
CUSTOM DESIGN SOFTWARE
Make technology easy to use and profitable with Gemvision's CAD solutions, including Matrix™, CounterSketch®, and RhinoGold. Learn how to pair with Stuller's computer-CAD/CAM Services to enhance creativity and maximize productivity.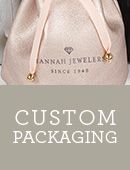 CUSTOM PACKAGING
Get insight into using custom-imprinted packaging to reinforce your brand and leave a lasting impression in the minds of your customers.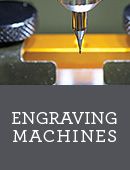 ENGRAVING MACHINES
Presented by Dave Loftus
Computer engraving can make you money. Expert engraver Dave Loftus will demonstrate how to engrave flat surfaces, the inside of rings outside of rings, bangles, name plates, and more.
HAND ENGRAVING AND STONE SETTING
Presented by Kelly Williams
Kelly Williams will demonstrate Western bright-cut and flare-cut engraving, setting, and lettering.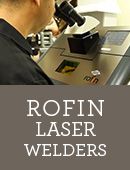 ROFIN® LASER WELDING
Presented by Gary Paresky
Laser welding pro Gary Paresky will demonstrate a range of techniques, from basic to advanced, for jewelers using a laser welder. Get hands-on experience with using various metals, and get exclusive Stuller tips on achieving perfect, consistent welds.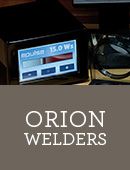 ORION™ WELDERS
Presented by Orion
See demonstrations of Orion's revolutionary new 4-in-1 pulse arc jewelry welder, which allows users to toggle easily between three functions or modes.
PLATINUM GUILD INTERNATIONAL
Presented by Kevin Reilly
Kevin Reilly, president of Platinum Guild International, explains the many benefits of manufacturing with platinum and shares advice on marketing and selling platinum jewelry.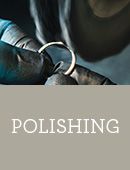 POLISHING
See demonstrations of a range of high-quality abrasives for prepping and polishing various metals.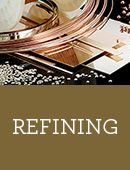 REFINING
Presented by Dave Siminski
Certain refining testing methods may yield questionable results. Refining expert Dave Siminski will share information on proper segmentation of refining materials and explain the turnaround times for different metals, as well as policies for product pick ups and returns.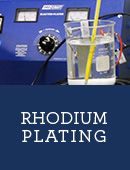 RHODIUM PLATING
Our rhodium plating experts demonstrate techniques, share tips for troubleshooting, and answer your technical questions.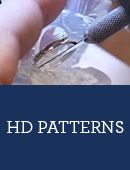 HD PATTERNS
Presented by Vic Joyner
Vic Joyner demonstrates various techniques, from mold packing through mold release. Includes advice on preparing rubber molds for injection, wax injecting machine set up, injecting wax into rubber molds, taking injection out of rubber molds, troubleshooting wax injection problems, and soft wax techniques.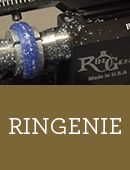 RINGENIE
Presented by Dave Lark
Dave Lark demonstrates best practices for using the latest products in the RinGenie line. Learn how to save time and make more money with these extremely popular tools.