Why Use Stuller Showcase?
Boost your profit margins with one-click markups or advanced markups.
Enjoy unlimited access to our ever-growing product inventory — which currently offers you more than 200,000 products.
Leverage Stuller Showcase as an in-store sales tool.
You don't need an existing website to use Stuller Showcase, and you don't need to worry about web maintenance or fees.
Reduce the amount of haggling since customers can see the price on the screen.
Feature your company's logo or name to make Stuller Showcase yours.
Create your own distinctive URL for your business cards and marketing.
What Type of Business is a Good Fit for Stuller Showcase?
Traditional businesses with little or no web presence
Businesses with a small budget or short timeline to build a website
Businesses with limited development resources or technical expertise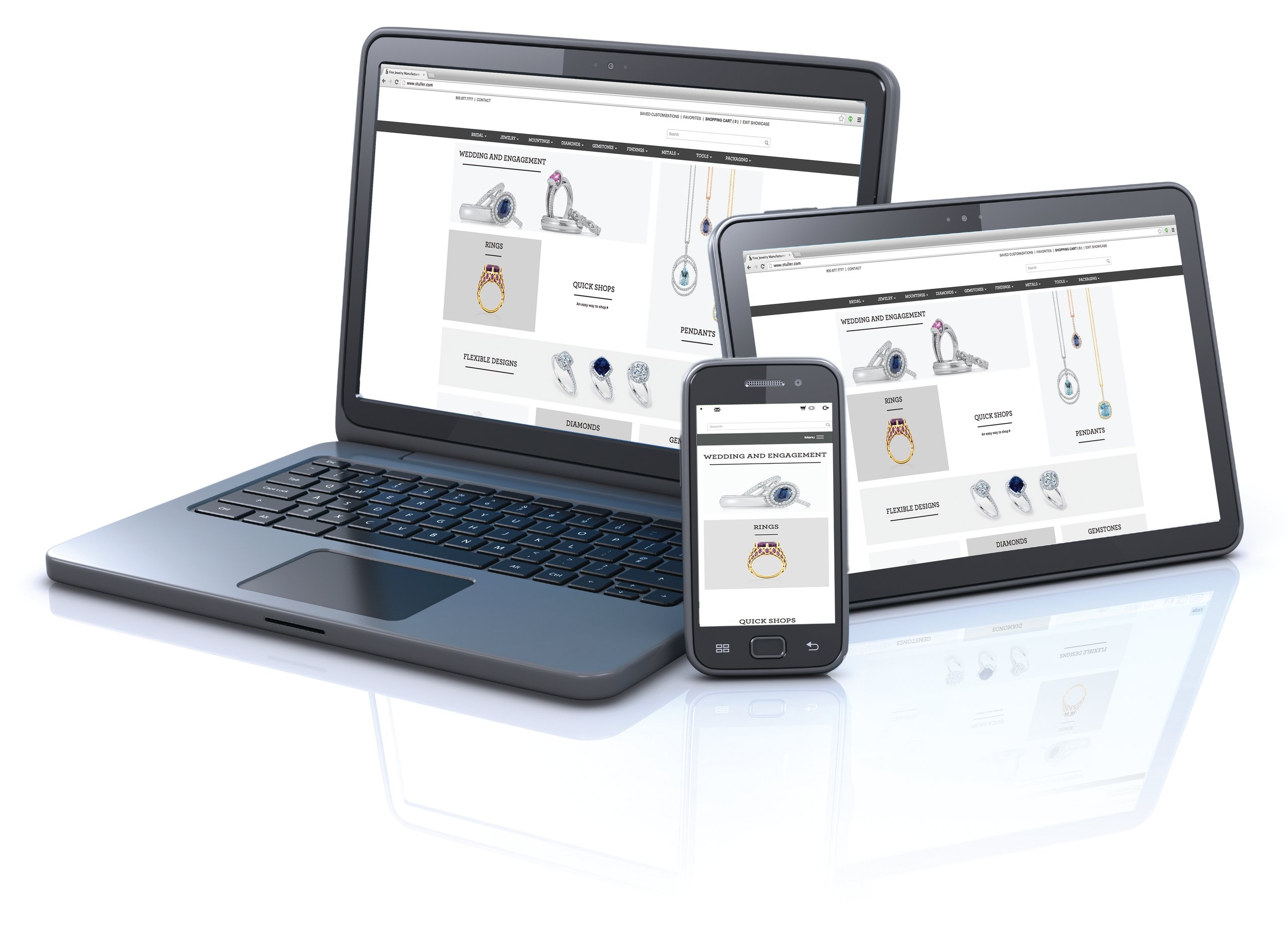 ---
How Does Stuller Showcase Work?
Your customers browse at their convenience from any device — 24/7.
When they find an item they want, they submit a request and get a quote.
You get an email alert that includes the product, price, and the customer's contact information.
You review and confirm the request.
Close the sale with a few clicks.
Discover Your Perfect Solution
In an ever-evolving industry, you need a team of experts who can help you succeed.
Stuller is always here to help you, so we provide a variety of e-commerce solutions for retail jewelers. Check out our E-Commerce Solutions webpage or download the brochure to learn about the array of digital solutions that can help your business.