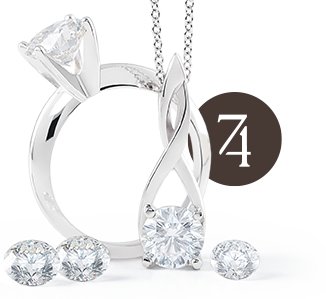 Extraordinary light performance
Exclusive and patented 74-facet cut
Creates superior light performance of a higher-grade diamond
Gives consumers more fire and brilliance for less
AGS® Grading Reports with OGI Firetrace® card measuring fire, brilliance, and scintillation
Brilliance you can see
With Riente Diamonds, seeing is believing with visibly outstanding light performance due to its scientifically designed cut. They also produce a high percentage of ideal or excellent grades for symmetry, polish, and cut.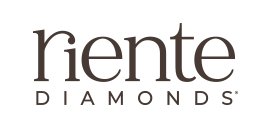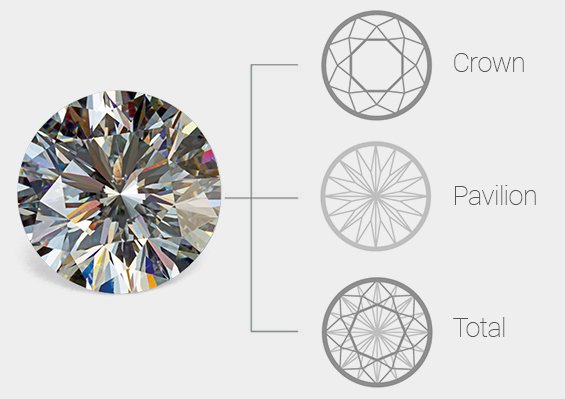 74 dazzling facets
Delivers greater fire and brilliance than the 58-facet cut of a traditional round diamond.
1 Table + 32 Crown + 40 Pavilion + 1 Culet
Comes with these benefits
ID Number Security
Laser-inscribed number offers the ultimate safeguard.
Easy Reviews and Returns
Qualified accounts enjoy 5-day reviews and prepaid returns.
Loss Protection for One Year
Give consumers even more confidence to buy from you.
Personalized Inscription
Engrave a personal message for as little as $25.00. Call 800-877-7777, ext. 3949, for details.
Lifetime Trade Up
Offer full value credit to your customers when they trade up.
Buy with Confidence
All diamonds are hand selected and individually graded.
Earn rebate rewards every year
10

Diamonds =
1.5%
Rebate
30

Diamonds =
2.5%
Rebate
Accounts in good standing throughout the year are eligible.
Rebate offer is not valid with any other offer.