What is Piece by Piece™?
Create an interactive design experience for your customers using these magnetic shanks and settings — all conveniently packaged in a small profile prototype selling system for your business.
With this selling system, you'll be able to
Create over 800 combinations of custom styles
Have an interactive experience with your customer
Choose from a wide array of styles and metal qualities
Tips & Tricks
Put Piece by Piece in a high-traffic and easily accessible area in your store to encourage customers to interact with the selling system.
Use Piece by Piece as an educational tool to explain differences, such as a French-set settings and pinpoint-set settings.
Piece by Piece can be used to help customers explore different design options and and ultimately decide on their unique style.
What's in the selling system?
Hover over the image to see details for each piece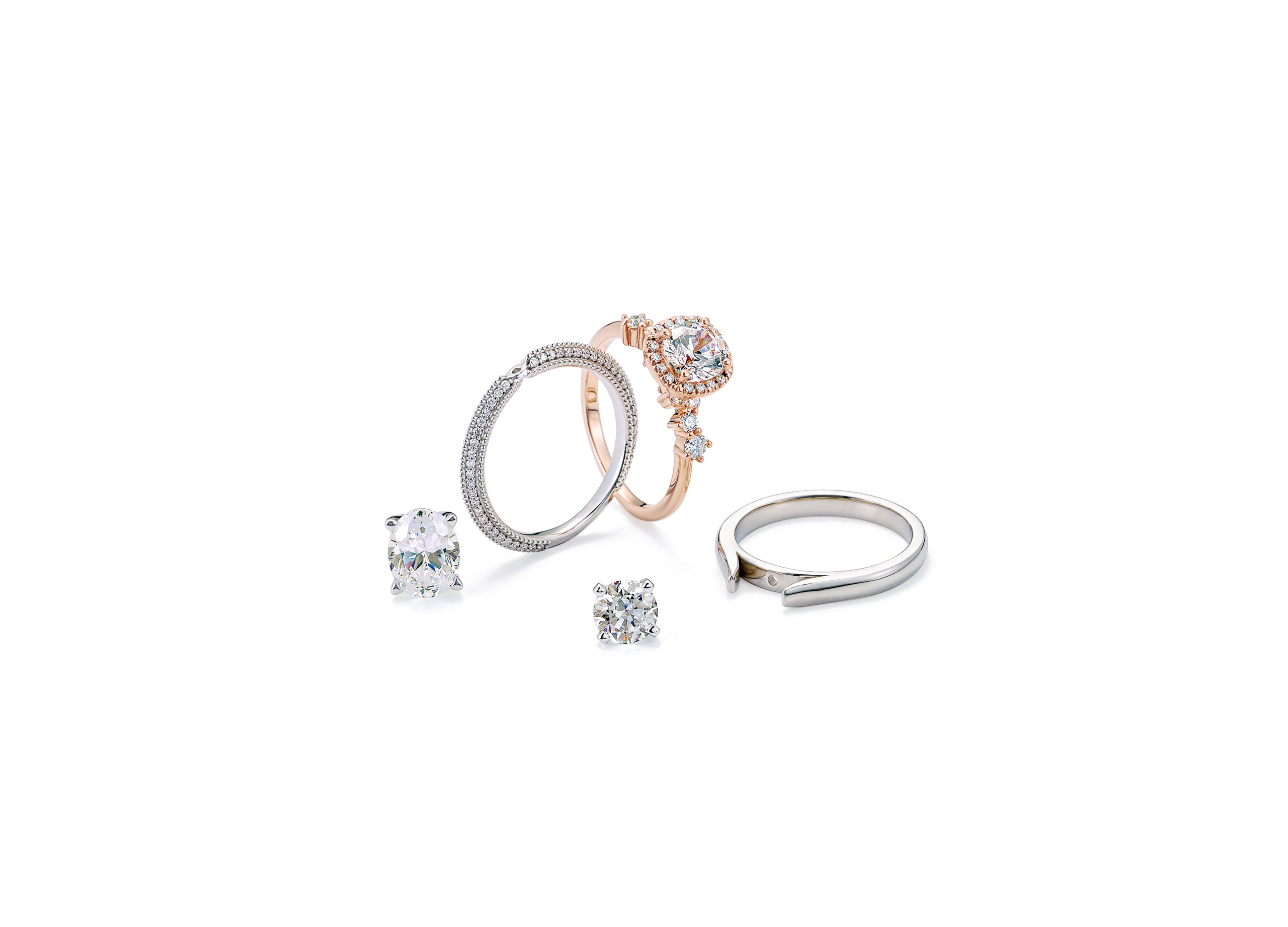 Customization
More than 800 combinations with 36 magnetic peg heads and 24 compatible shanks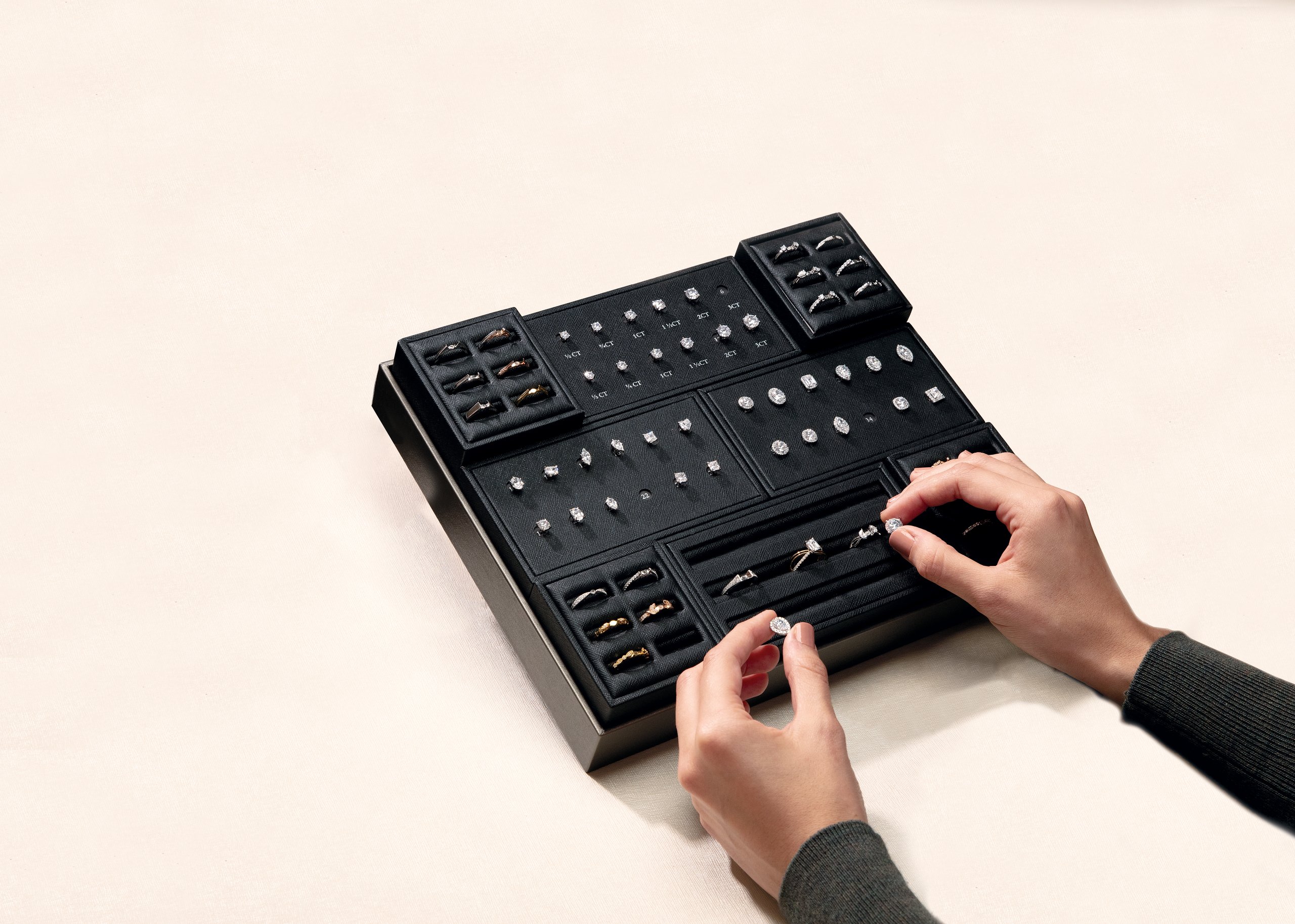 Interactive
Mix and match setting and shank designs, stone size, shape, orientation, and metal qualities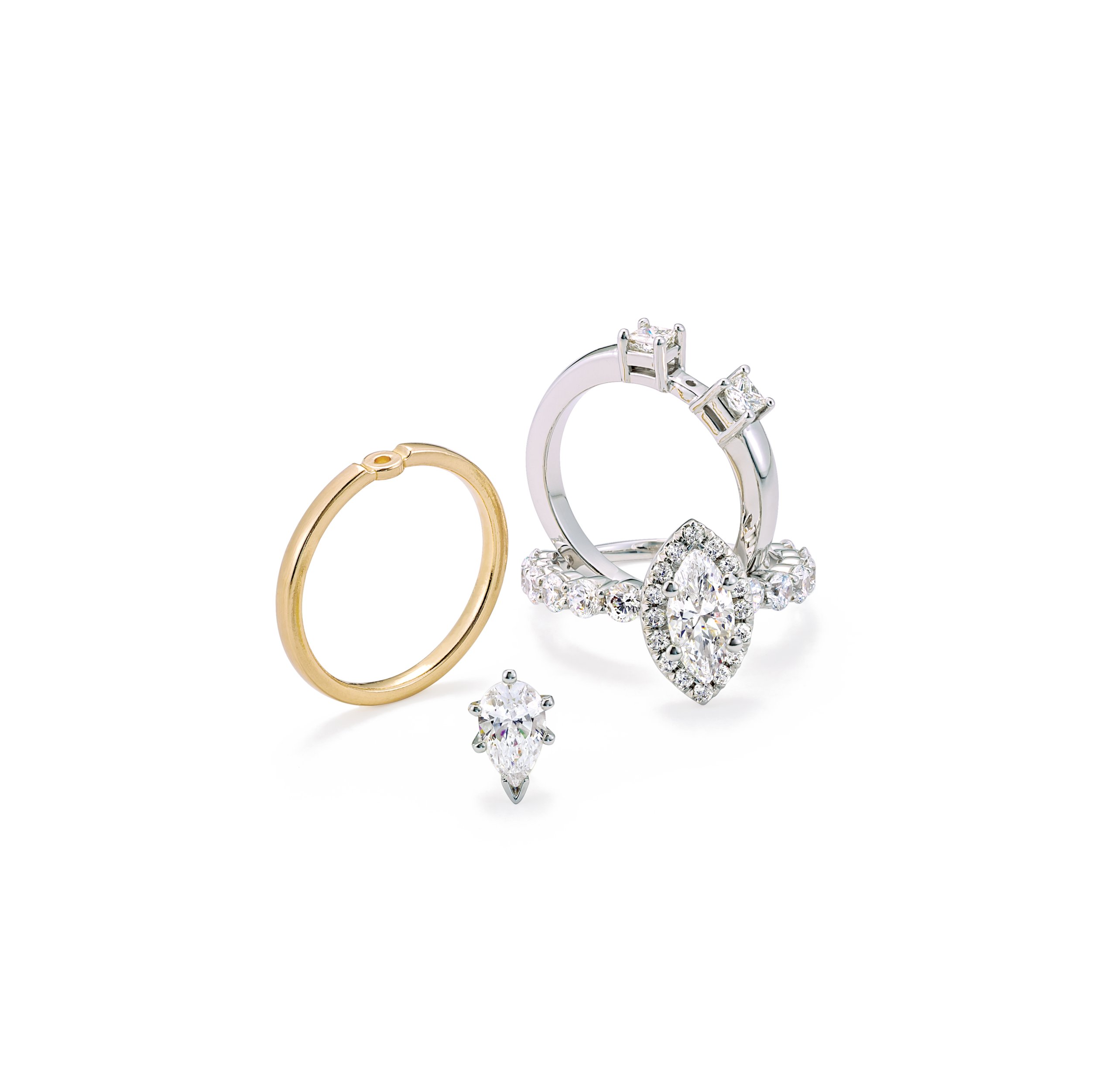 Wide Appeal
An extensive range of styles and metal qualities to choose from
Long-Lasting Prototypes
Made of tarnish-resistant and durable alloy
Frequently Asked Questions
The Comprehensive Selling System has 36 magnetic peg heads, 24 compatible shanks, lid, graphics and signage, kickstand, presentation tray, polishing cloth, and a selling system map.
The 2021 Settings Only Expansion features four fancy shapes: oval, emerald, pear, and square. Each shape ranges from 1/2 carat to 3 carats.
The 2021 Expansion Pack comes in 12 shanks and the four fancy shape carat run-up of settings and a selling system map.
It depends on when you bought your Comprehensive Selling System. If you purchased it before April 2021, we suggest buying the 2021 Expansion, since it contains the 12 new shanks and the four new fancy-shaped settings.
you purchased it after April 2021, we suggest buying the 2021 Settings Only Expansion, as you already have the new shanks.
For replacement pieces, there is a $50 fee for each individual piece needed. To submit a request for replacement pieces, please call 800-877-7777, ext. 2528
You must login or sign up to access this content