Why Invest in a Laser Welder?
Laser welders are quite the investment for your shop or jewelry store, but they have an array of features and benefits that makes them an invaluable asset to your business. Laser welders require little maintenance, and with a little bit of proper care, your equipment will last for decades.
With a laser welder, you can
Perform tasks that are difficult to do with a torch, such as work around heat-sensitive gemstones.
Do simple resizing and repair jobs in less than one hour.
Reduce repair times by up to 50%, leading to greater productivity.
Fuse metal to itself, resulting in 70–80% stronger repair welds.
Repair and resize work in your shop rather than outsourcing the work.
Repair eyeglasses, watches, costume jewelry, and medical equipment and tools.
---
ROI Calculator
Check out our ROI calculator to see how a laser welder could impact your shop.
Payment Options
Want a laser welder and don't want to wait? See how our different payment options can help.
Coherent®-Rofin Laser Welders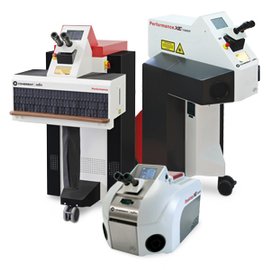 Orotig Laser Welders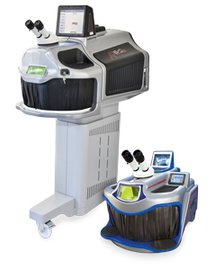 First-Rate Support from B&D Sales
B&D Sales, a Stuller Company, shares our commitment to customer success.
Whether shipping parts, walking you through a process over the phone, or visiting in person to repair your laser welder or engraver, B&D Sales is only a call away for personalized, one-on-one support.
These services are available to customers who own Coherent®-Rofin, Orotig, and SIRO Lasertec equipment:
Machine Cleaning
The technician will remove all body panels to access the machine's interior and remove any accumulated dust, dirt, and other debris.
Filter Replacement
Keeping your laser welder clean, dry, and cool prolongs the lifespan of your machine. This includes air and water filter replacements.
Preventative Maintenance
Much like vehicles, laser welders require routine maintenance to prevent malfunctions.
Diagnostic Evaluations
If you encounter an error code or even if your machine is behaving oddly, our technicians can evaluate and diagnose the issue.
Alignment
A laser welder uses a series of mirrors to direct the beam to the target area. To ensure laser beam accuracy, these mirrors need to be adjusted occasionally. The technician will check and verify that the mirrors are calibrated to ensure your machine is offering the precision you need.
Call the tech line, 401-781-4810, and B&D Sales' technical staff will help you diagnose and adjust your laser welder. If you need a part to fix your laser welder, they will ship you the item needed and walk you through the repair.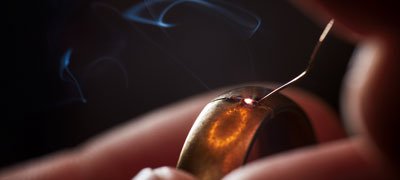 Laser Welder Resources
Access helpful information for laser welder training, maintenance schedules, and suggested laser welder parameters for common metals.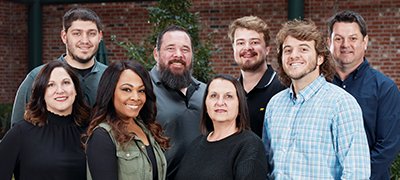 Want More Information?
Check out this comprehensive laser welder buying guide put together by our Tools Tech Team, request a call from the Tools Tech Team, or call 800-877-7777, ext. 4300, today. They are here to help you.
Learn More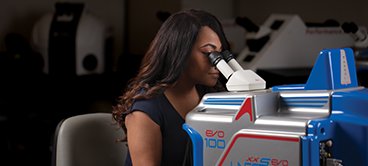 Basic Laser Welder Training
You'll learn the installation process, all of the parameters, and how each setting works, as well as the relationship between different metals and metal types. We'll also walk you through the different safety operations and preventative maintenance.
Learn More