Laser Welders
The decision to purchase a laser welder is an important one and should be considered carefully. The investment you make may be the highest priced tool you ever purchase for your shop and needs to be the right one. Laser welders are wonderful tools that can result in a multitude of benefits.
What can I do with a Laser Welder?
Reduce repair times
Create stronger repair joints
Repair eyeglass frames
Repair costume jewelry easily
Weld titanium
Create unique custom designs
Check out our convenient ROI calculator to see how a laser welder could impact your shop numbers.
---
Coherent®/Rofin Laser Welders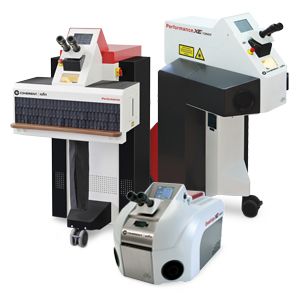 Orotig Laser Welders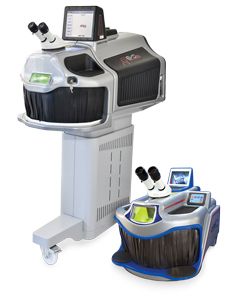 ---
Payment Options
Want a laser welder and don't want to wait? See how our different payment options can help.
---
Need More Information?
The Tools Tech Team is here to help. Request a call today, or call 800-877-7777, ext. 4300.
Laser Welder Accessories
Maintain your laser welder by replacing accessories as needed. Add-on parts are also available to customize your experience.
Laser Welder Training
Start with the Basics
What is a laser? What does it do? How does it work? Which touch-screen settings do what?
Learn
You'll learn the installation process, all of the parameters, and how each setting works, as well as the relationship between different metals and metal types. We'll also walk you through the different safety operations and preventative maintenance.
Hands-On Training
Bring up to three actual jobs from your shop to work on. Learn using the types of jobs you do on a regular basis.
Laser Welder Service
B&D Sales services what they sell, and now this is available to Stuller customers for OROTIG and Coherent®/Rofin equipment they purchase.
Call the tech line, 401-781-4810, and B&D Sales' technical staff will help you diagnose and adjust your laser. If you need a part to fix your laser, they will ship you the item needed and walk you through the repair.

Laser Welder Resources
Access helpful information for laser welding training, maintenance schedules, and suggested laser welder parameters for common metals.