What is ever&ever®?
ever&ever® is a complete bridal program featuring high-quality, customizable prototype rings — each a flexible 3C design. As part of the program, you receive robust marketing support, next-day delivery for some non-customized styles, and customizable designs with an array of options. With your passion to create, ever&ever® helps you sell to every customer and deliver an unforgettable customization experience.
Become an ever&ever® retailer
When you purchase the Core Bridal Program, which includes our 29 best-selling designs, you become an authorized ever&ever® retailer. You can choose to add the pre-merchandised right wing, left wing, or both wings, or build-your-own wings for a more personalized design selection.
See All Buying Options

Benefits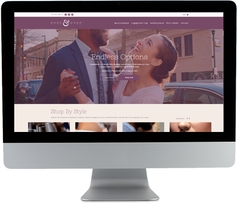 everandever.com
This customer-facing website lets customers browse the complete ever&ever® inventory, customize engagement ring designs, and find nearby ever&ever® jewelers. Register your business with Locate a Jeweler to be added to the retailer map on everandever.com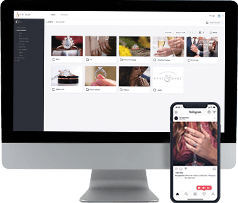 Marketing Assets
Receive robust marketing support through our Marketing Assets Library, monthly ever&ever® newsletter, and expertly crafted social posts.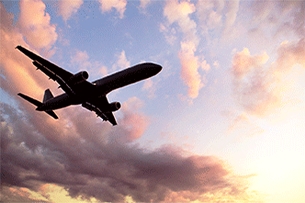 Rapid Delivery
Some non-customized styles arrive as quickly as the next day. Customized pieces are typically delivered in 8-12 days.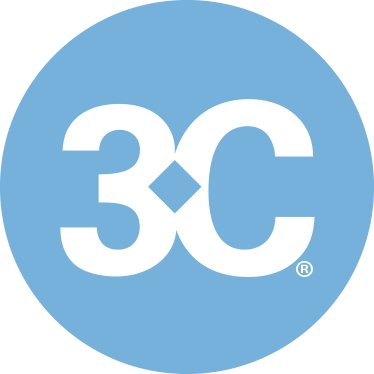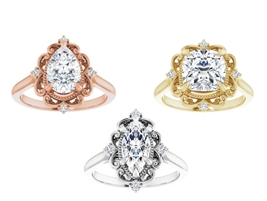 Customizable Designs
Choose a center stone type, shape, size, and metal quality on Stuller.com, or take designs to the next level through Stuller's Modify a Style service or via CounterSketch®.

Private Label Option Available
Personalize your display colors and fabrics choosing from 122 options available through our Case By Case® Program.
Add your business logo to the display plaque
Have your business logo engraved on all live bridal rings
Customize a tile in CounterSketch® with your store logo
Add-Ons to the Core Program
Expand your ever&ever® assortment after purchasing the Core or Comprehensive Program by adding a six-piece engagement ring enhancement. These enhancements allow you to add depth and variety to your core assortment. Choose from a variety of options featuring both modern and classic designs. Two new enhancements are released twice a year. You also have the option to build your own to make your engagement assortment truly unique.
Shop Enhancements
View Guide
Enter the Program
With its many benefits, ever&ever® offers you the power to claim a larger market share and achieve new levels of bridal success.
Enter ext. 2528 to connect with our expert team.