About Diamond Wedding Bands
Stuller offers a vast assortment of diamond bands, including eternity bands, anniversary bands, and enhancers. Diamond bands make the perfect complement to any bridal stack and even shine on their own. Whether used as a wedding band, anniversary gift, a memento of an important milestone, or even as a companion to an engagement ring, diamond bands are beautiful accents for any couple.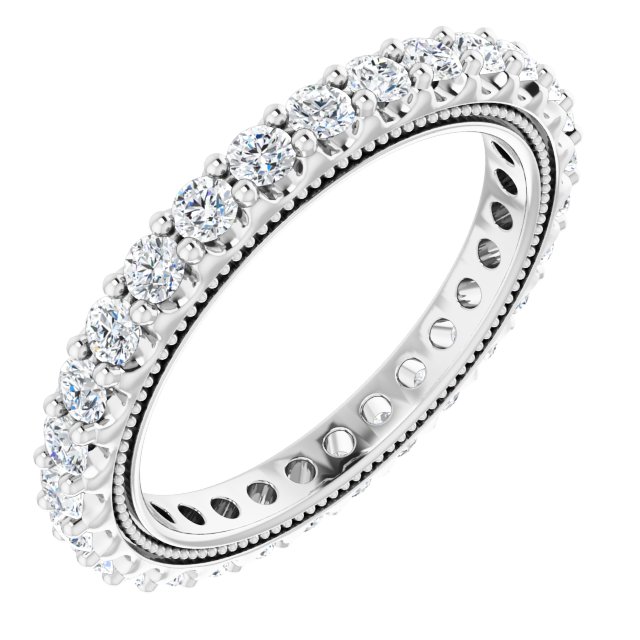 Eternity Bands
Eternity bands are set with one or more continuous rows of stones that completely encircle the band. Traditionally, eternity bands are used to symbolize eternal love and a commitment that lasts a lifetime.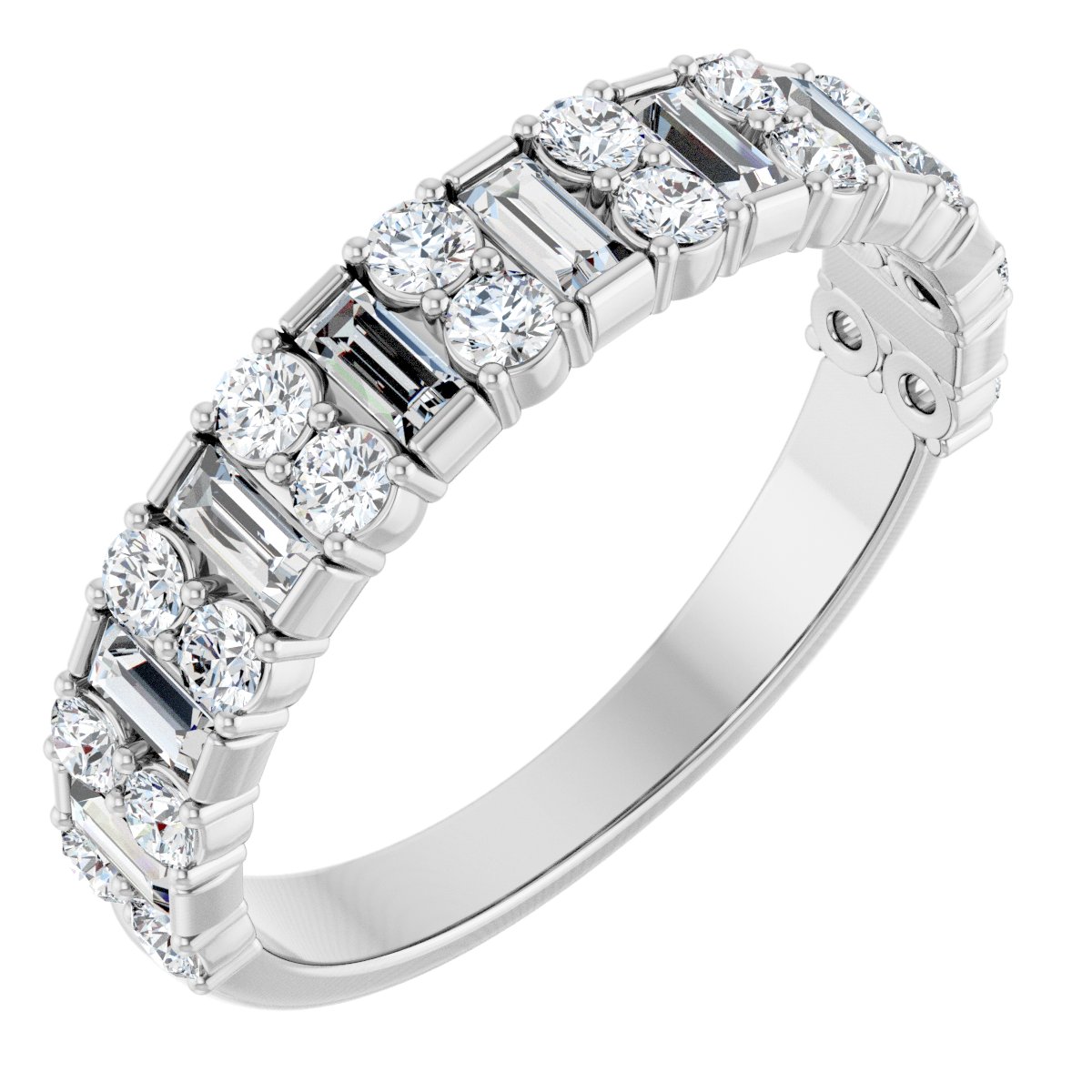 Anniversary Bands
Anniversary bands are set with three or more stones that partially encircle the ring along with a sizing bar. Traditionally, anniversary bands are used to mark significant moments in life and celebrate cherished milestones.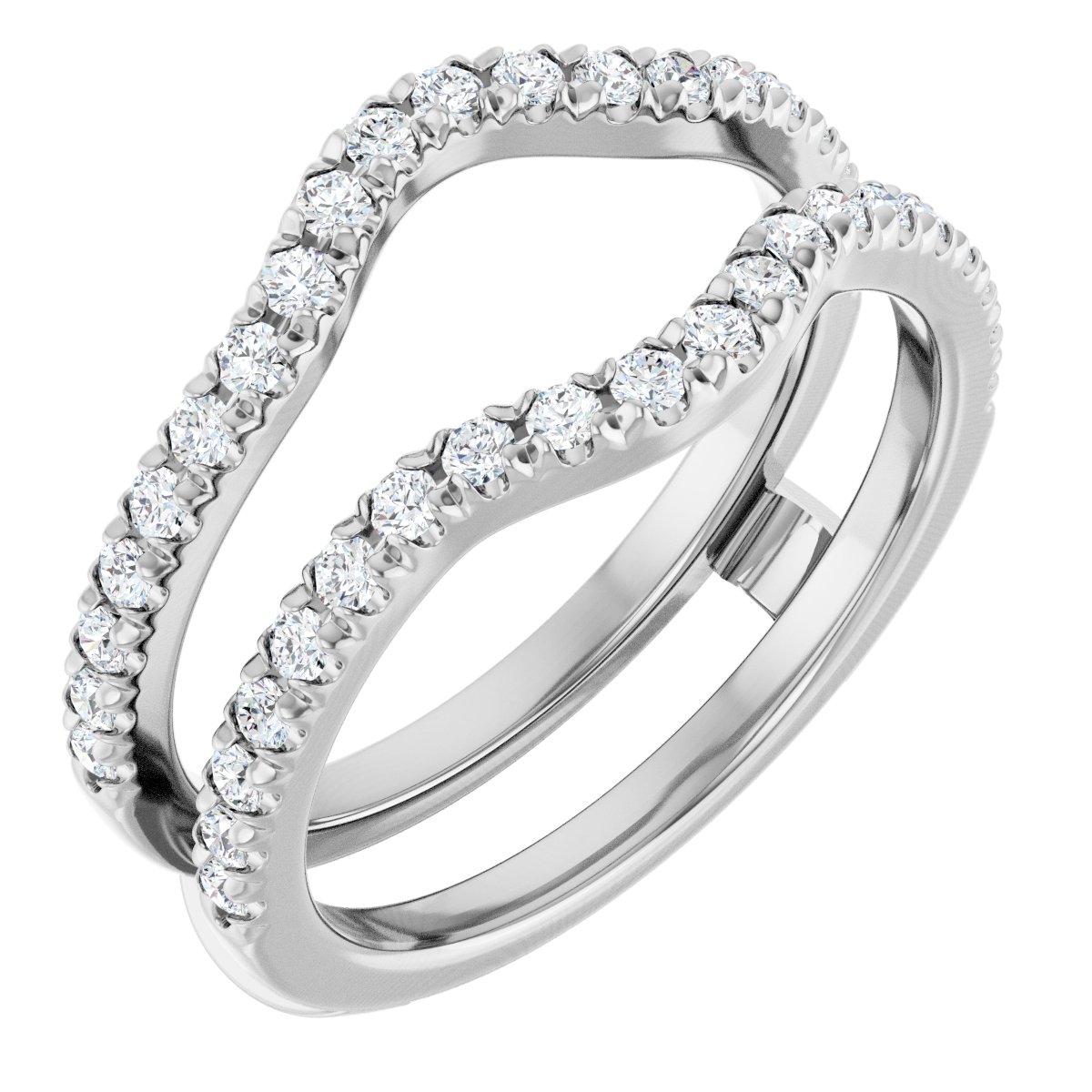 Ring Enhancers
Ring enhancers, such as ring guards, ring wraps, or contour bands, are paired with an engagement ring to add to the overall style. Ring enhancers are uniquely shaped to complement the engagement ring and meant to be worn as part of a set.
While each ring may have served a traditional purpose, modern couples are using all styles to fit their needs.
From weddings to momentous occasions, diamond bands are being used for celebration and to build on the bridal stack.
Sizing Diamond Wedding Bands
Eternity band styles cannot be resized because there is no sizing bar, so those bands should be purchased in the finger size needed. Stuller offers sizes 4-9 in whole, half, and quarter sizes. Sizing anniversary bands and ring enhancers depends on the desired style and your customers' needs.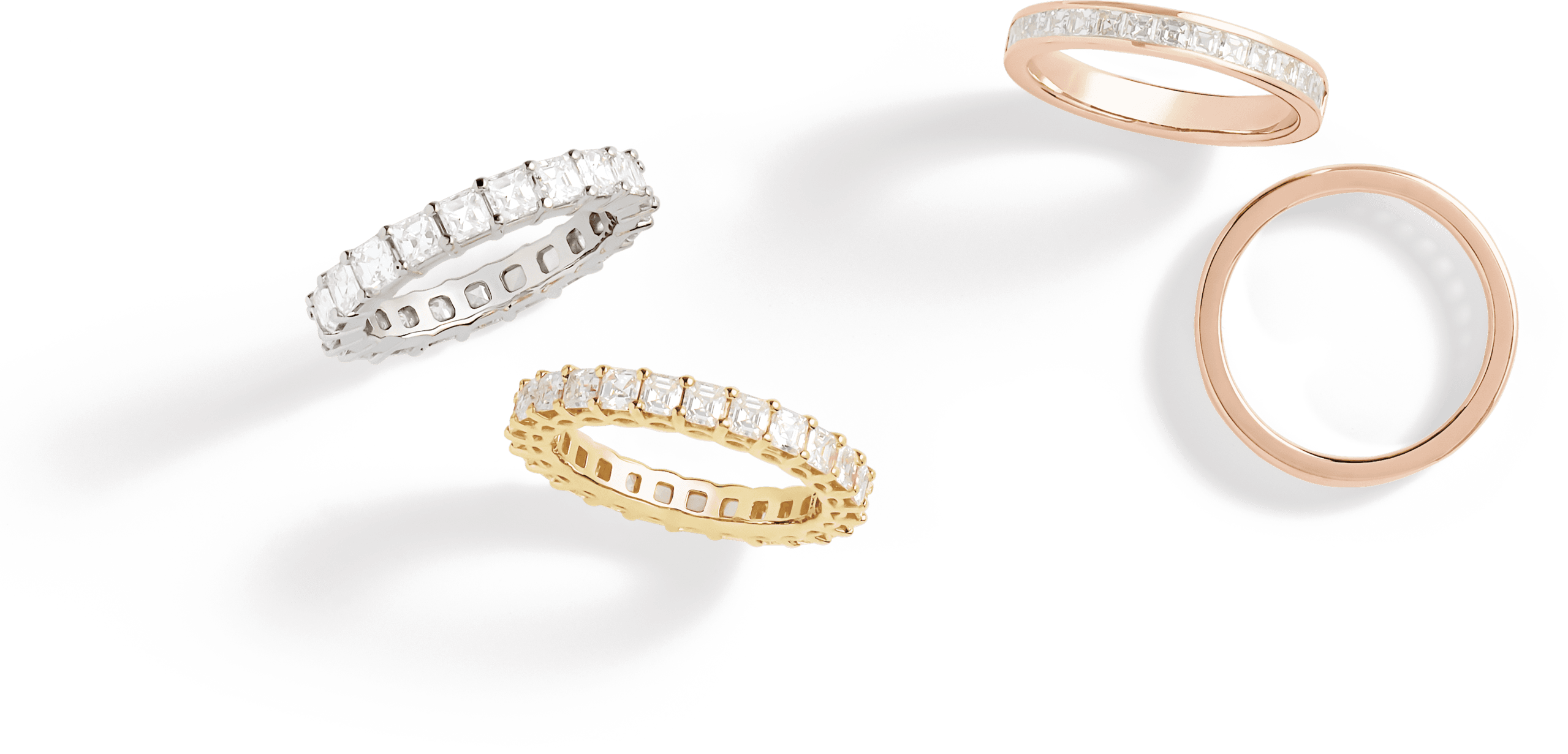 Best-Selling Eternity and Anniversary Band Styles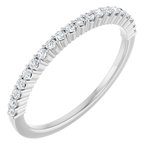 Shared-Prong
122877
This type of prong setting uses a single prong to secure two stones at once.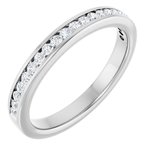 Channel-Set
122981
This setting style features a series of stones set close together into grooves in two parallel walls.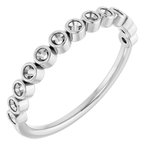 Bezel-Set
123681
This method of securing a stone includes a band of metal encircling the girdle and folded over the stone to hold it in place.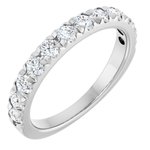 French-Set
123833
This setting type is secured by wedging metal over the stone. The metal underneath and in between the stones is highly polished and bright cut, increasing the reflection of light off the metal and onto the stone.
U-Prong
123180
Similar to a basket setting, this setting allows for a U-shaped opening to be seen on the side view, revealing the bottom portion of the stone, while being secured by prongs.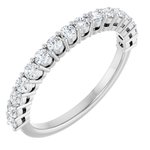 Basket
122978
This type of prong setting features a horizontal bar that creates a basket for the stone to rest. This style has open sides, which allows for the lower portion of the stone to be visible.
Selling Systems
Sell eternity bands, anniversary bands, and ring enhancers with ease while keeping the value of your inventory low by using any of our prototype selling systems. These curated selections will ensure you have styles your customers are looking for with swift delivery.
Shop Now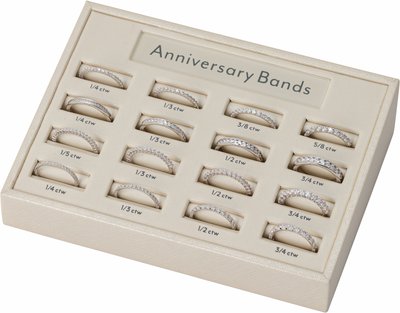 Collections

Experience Stuller's complete bridal solution featuring high-quality, customizable prototype rings — each with a flexible 3C design.
Modern Brilliance®
Offer brilliant looks at accessible price points with rings and bands from Stuller's collection of lab-grown diamond jewelry.