About Classic Wedding Bands
Stuller provides extensive resources to support a thriving wedding band business. Learn more about the following tools, how they work together, and how they can improve your sales strategy.
Classic Wedding Band Selling System
The Classic Wedding Band Selling System includes 42 prototype rings featuring 18 classic profiles, 10 special finishes, and two engraving examples. This popular in-case selling system was designed with your customer in mind. Easily adjust the desired design to your customer's desires on Stuller.com and receive rapid delivery of custom styles.
Shop Now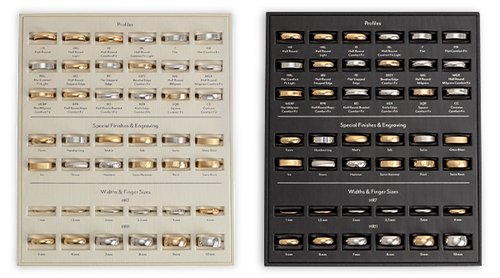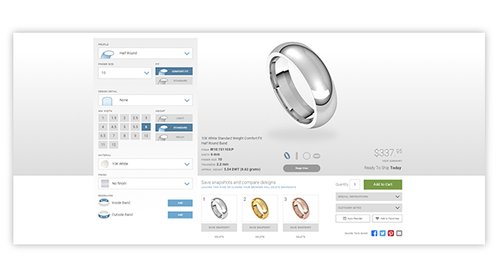 Band Builder
This digital Band Builder was created to elevate your experience with the Classic Wedding Band Selling System. Show your customers real-time renders of their custom classic band. Adjust the profile, size, fit, design, width, and more. Integrate the Band Builder with Stuller Showcase® to reflect your mark-up pricing and create a complete shopping experience. Embed the builder on your website for a complete branded experience. Watch the video below for detailed instructions on how to get started.
Shop Now
Watch Now
Quick Shop
Fit our resources to your preferred sales strategy. The classic wedding band quick shop helps visualize millimeter sizes, profiles, and more in a quick, comparable format. Choose your starting point and see all options available in easily viewable assortments.
Shop Now