Why choose B9 3D Printing Solutions?
Print speeds reaching 100+ mm per hour
Low cost per unit of throughput and resin vats lasting thousands of prints
Wide selection of design, engineering, and castable resins
Free, world-class factory startup assistance and tech support
Return on investment in 12-18 months with financing available
Platform open to third-party materials and custom material development toolkit
Intuitive print preparation software with job queuing, surface finish, and FAST™ technology
Shop B9 Printing Solutions
B9 Core 530
Bring your most detailed designs to life with outstanding precision and surface finish with the B9 Core 530. It offers all the features of the Core 550 with finer resolution. Its speed and simplicity make it perfect for designers, shops and small jewelry businesses. Finally, a tool you can depend on at a price that fits your business.
Print dimensions: 57.6 x 32.4 x 127mm
Print Speeds: 40-120+ mm/hr
Effective Resolution with FAST™: <15µm
B9 Core 550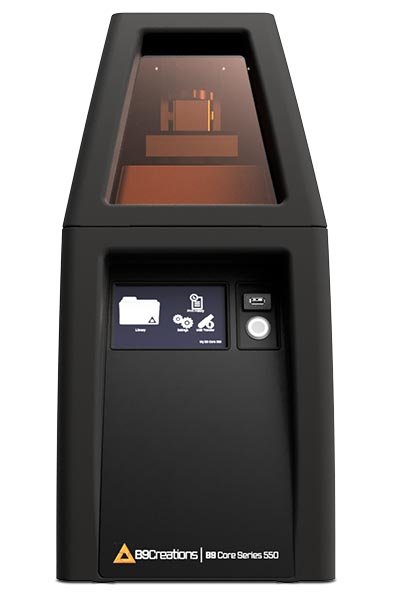 When your business requires repeatability, precision, and surface finish with industry-leading speed and production capacity, the B9 Core 550 is your choice. Its low operating costs, networkable architecture for scalability, and ease of use are ideal for high-volume businesses where operators need to focus on production, not calibrating printers.
Print dimensions: 96 x 54 x 127mm
Print Speeds: 25-100+ mm/hr
Effective Resolution with FAST™: <25µm
B9 Core XL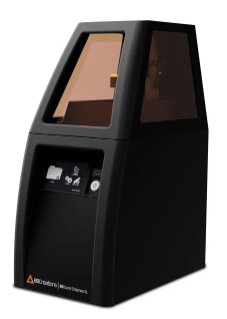 With a build volume nearly five times the B9 Core 530 and two times the B9 Core 550, the B9 Core XL offers a digital manufacturing solution that eliminates the need to choose between a larger build area and high-precision. Enabled with patent-pending FAST™ technology, it delivers volume production and effective resolution finer than 25µm.
Print dimensions: 124.8 x 70.2 x 127mm
Print Speeds 15-85+ mm/hr
Effective Resolution with FAST™ <25µm
Payment Options
Want a 3D printer or bundle and don't want to wait? Learn how our different payment options can help.