Asiga® 3D Printers
Take your CAD/CAM production to the next level with Asiga® 3D Printers, renowned for their innovation, precision, and model surface finish for casting and more. Smart features for busy jewelers make Asiga printers stand out.
Material change in under 30 seconds and single point calibration in under 60 seconds.

Touch-screen display for intuitive operation and information, such as remaining build time.

Wi-Fi connectivity allows you to place your printer anywhere. Remote access allows you to control it from a web browser when you are away.

Printer can resume a build in its exact position after an unexpected power outage.

Light monitor adjusts to exact lighting conditions during build for best results.

Integrated heater continuously optimizes resin temperature for best performance.

Advanced software options allow detailed control of your build, if desired.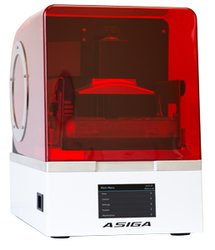 MAX Mini
Delivers the latest Smart Positioning System Technology in an economical format ideal for jewelry studios.
Prints up to 11 rings in one hour based on the X, Y, Z sample ring build size of 22×6.5×27mm.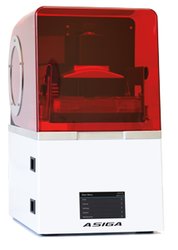 MAX X 35
Flexible precision with the latest Smart Positioning System Technology, adaptable to both extreme resolution and high productivity applications.
Prints up to 18 rings in one hour based on the X, Y, Z sample ring build size of 22×6.5×27mm.
---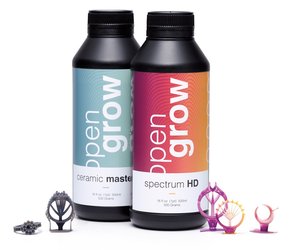 Open Grow™ Resin
Relax. With Open Grow, your open-source 3D printer has a resin you can count on. Open Grow produces exceptional resolution and smooth surfaces making your work easier. Get it exclusively from Stuller — we use it and love it.
Shop Now
3D Printing Bundles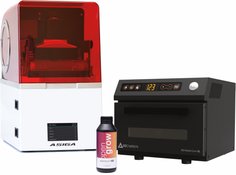 Save up to $1,000 with one of our 4 new printing bundles featuring the Asiga MAX series, Stuller Open Grow™ Spectrum HD, and either the Firefly kit or the CUREbox™ post-curing chamber.
View Bundles
---
Printer Resins and Replacement Parts
Maintain your printer by replacing accessories as needed.
Shop Now
Digital Technology Training
Employ the full capabilities of your 3D printer. This one-day introductory course focuses on getting you up to speed on 3D printing from setup and calibration to curing and casting.
Learn More