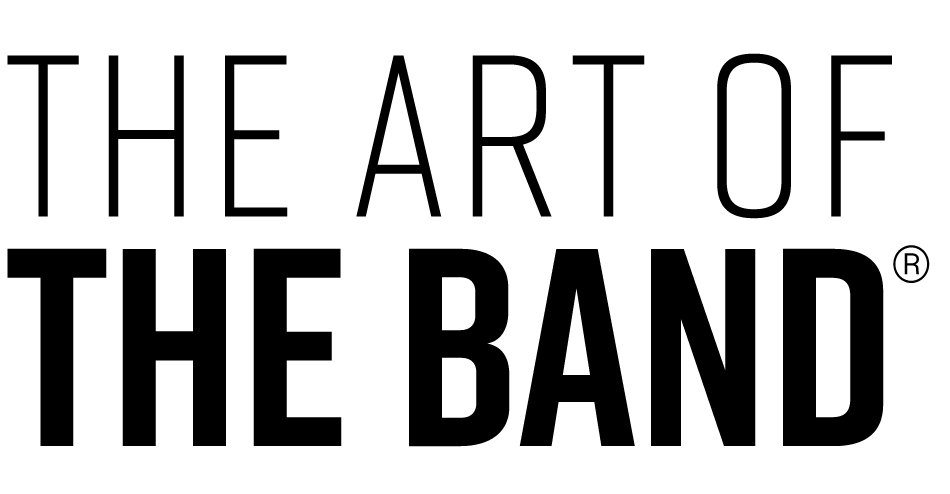 Stuller's select line of premium, machined wedding bands stand out as works of art. Each one is built with precision and features striking designs and textures. Bands are made with style and strength that's perfect for the confident and committed man.
Shop Collection
Built to Last
Featuring heirloom quality and eye-catching structural design, each wedding band is crafted for a lifetime of adornment.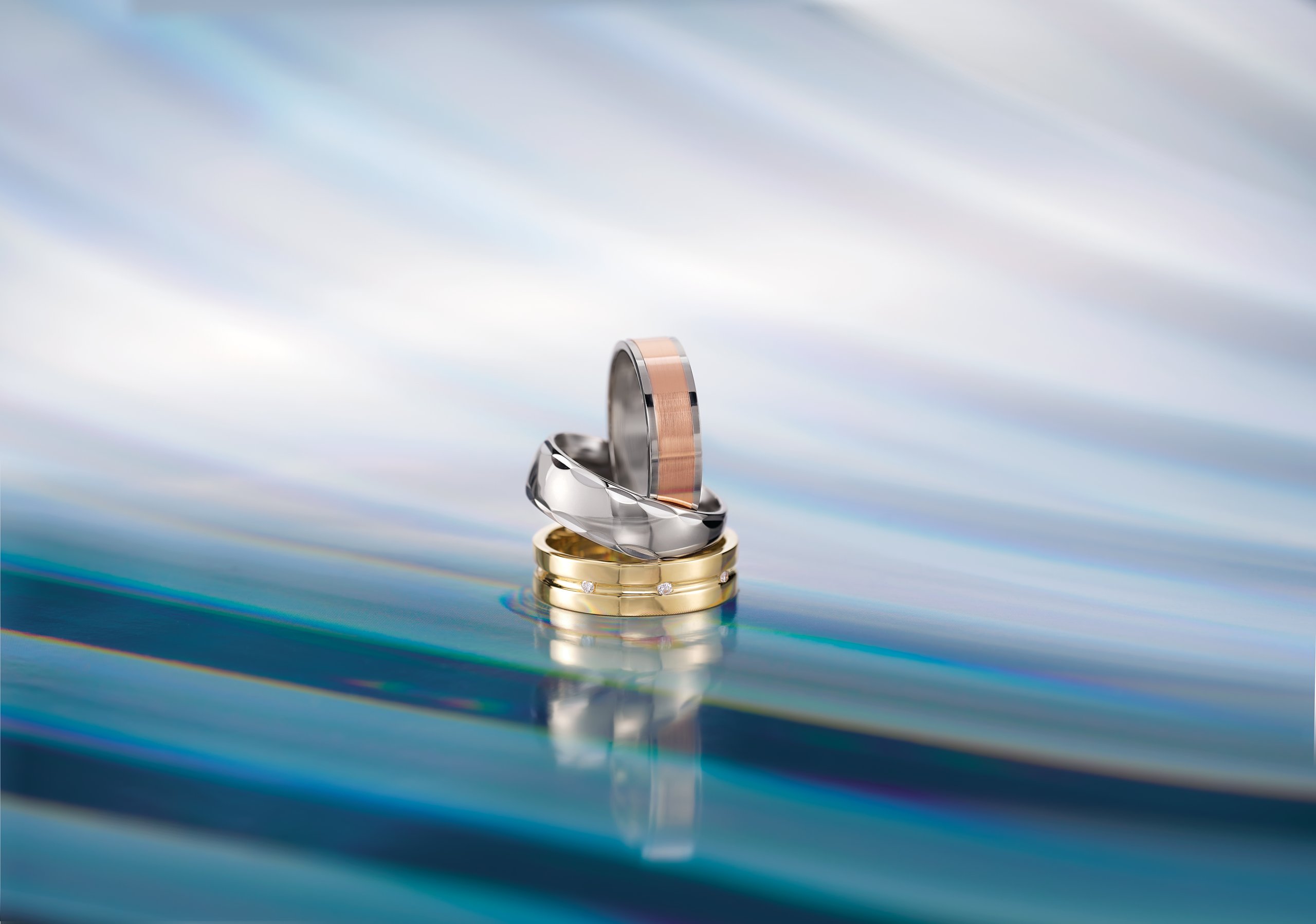 Durability
Our cold drawn machined bands are created with a tighter grain build using 100% SCS-certified recycled metals, eliminating internal defects, and fortifying their structure.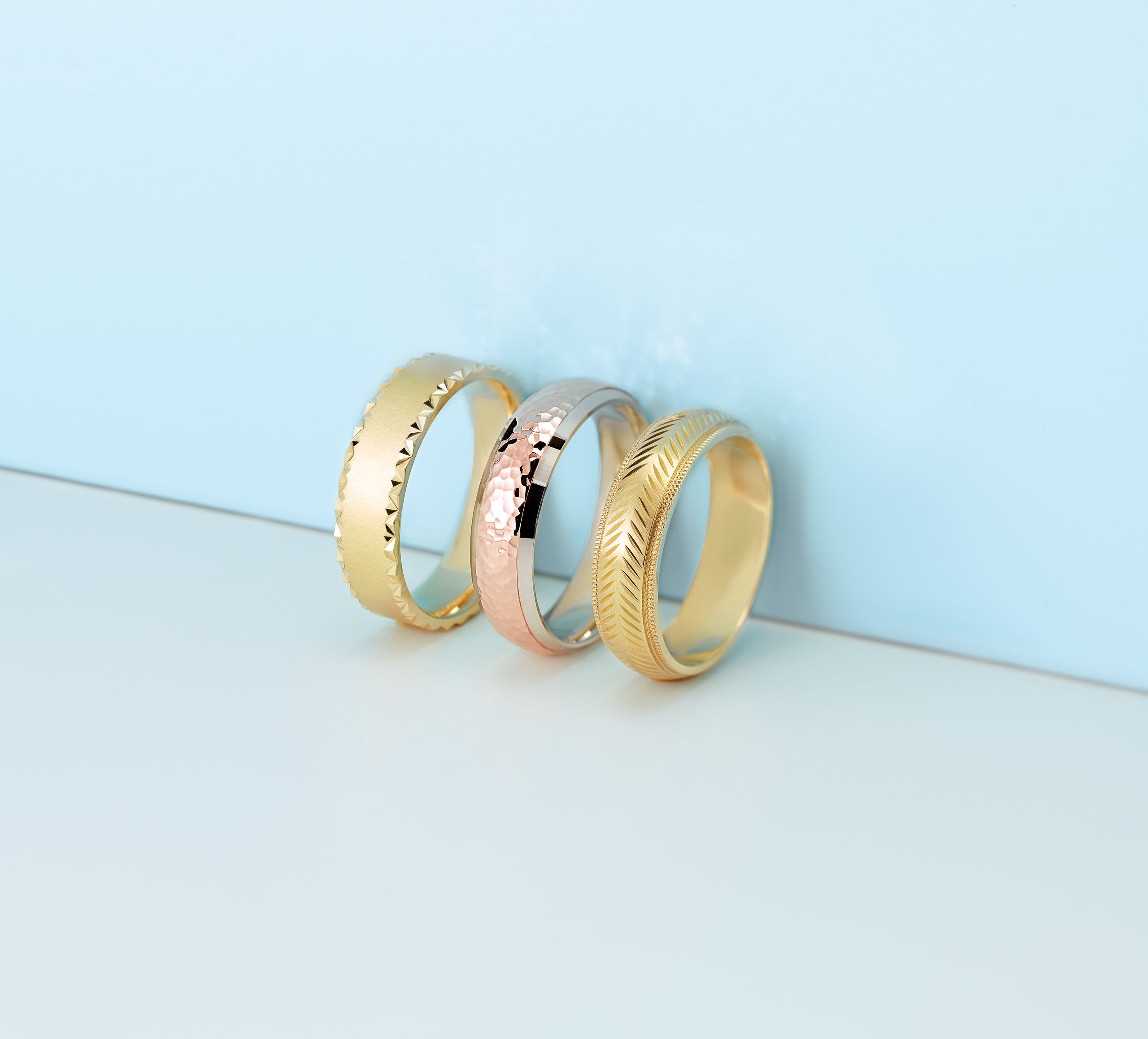 Precision
The commitment to detail used in our manufacturing process makes for unwavering consistency within every design, ranging from simple to uniquely complex.
Manufactured for a Lifetime
Bands are built with precision to be of premium quality and strength. Because they are drawn from pipe, their internal structure is denser than cast bands. Each band is made to size using a process called cold drawing. The pipes that are used in these bands are continuously cast and passed through a series of dies that have not been preheated. Then, the pipes are drawn down onto rods that maintain a near finger size. Finally, the ring is machined to the exact shape and size required. This process removes internal defects, such as porosity, and creates a ring built to last a lifetime.