Stone Setting Services

When you buy Stuller diamonds, gemstones, and mountings, let our expert stone setters do the work, and you can take all the credit. They set thousands of our stones a day and achieve excellence using the most advanced equipment and techniques. Have they ever encountered a challenge they couldn't overcome? Not yet. Use this valuable service when you're busy, tired of setting melee, or simply feel like treating yourself. Just ask your friendly sales consultant when you place your order at 800-877-7777, or follow the process below when ordering on Stuller.com.
---
Stone Setting on Stuller.com
Choose a Stuller stone (see "Our Vault") or one of our thousands of mountings (see "Realm of Mountings").
If you choose one of our stones, use the Advanced Mountings Search to find the perfect Stuller mounting.
When you select a mounting, you'll see "Set Stones" under Customization Options. In addition, many mountings offer you a Semi-Mount option and the "Set Stones" to have us set the center stone. Similarly, accented findings offer you the "Set Stones" option.
Now select diamonds, gemstones, and melee diamonds in the quality your customer wants. Our wide range of stones lets you tailor jewelry to a customer's budget.
Place your order, and relax or get back to selling. Our stone setters will perform their magic, and you'll receive a beautiful fully-set ring or a semi-mount, depending on your choice.*
When you're in a hurry, select one of our stocked semi-mounts or preset findings.
*In general, we set mostly Stuller stones. We make exceptions to set your single or small group of stones in one of our mountings. When a customer asks you to remount a sentimental single or small group of stones, we will set them in a Stuller mounting on a case-by-case basis. CAD/CAM Services often creates designs to showcase such stones.
---
Set Stones on Stuller.com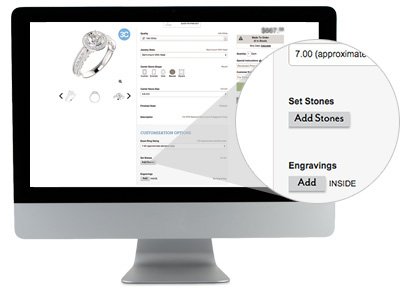 Choose "Set Stones" from Customization Options.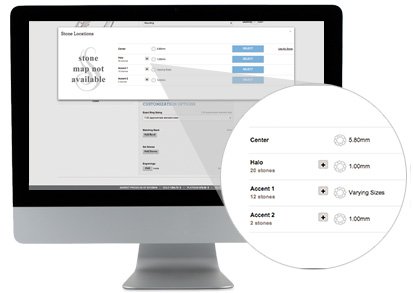 Choose which location you want to set.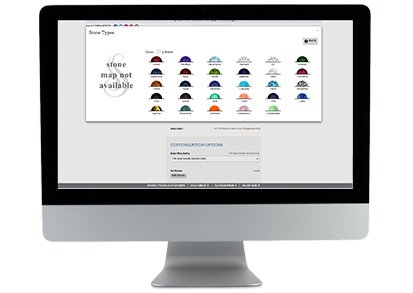 Choose from the stone options available.
---
Our Vault is Your Vault
At all times, Stuller maintains vast inventories of both diamonds and gemstones, so you can have the choices you need to make a sale. Our diamond and gemstone experts travel the world selecting stones according to very strict criteria. Count on us for color and consistency. Count on us for the best overall value. Count on Stuller to have exactly what you need.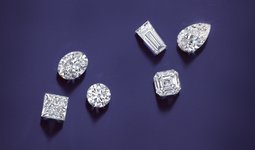 Diamonds with Grading Report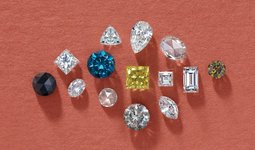 Melee Diamonds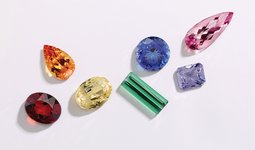 Notable Gems™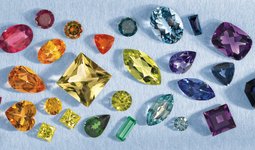 Calibrated Gemstones
---
In The Realm of Mountings
Stuller carries the largest selection of mountings in the industry. Within that group, we have an ever-growing collection of flexible 3C designs. Each 3C engagement and gemstone style is equivalent to more than 1,000 different mountings. And any of our mountings can be customized through our CAD/CAM Services. Stuller really does offer you an almost infinite selection.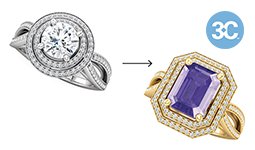 3C Collection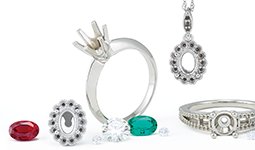 Mountings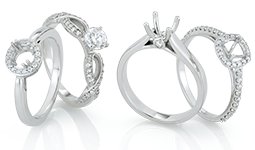 Semi-Mounts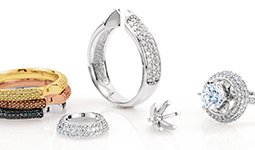 Preset Findings