Specialty Earring Backs
When you offer customers the option to choose a premium earring back, you provide an extra level of customer service. A few notable benefits of these premium backs are:
Security for expensive diamond or gemstone earrings
Security for cherished and sentimental jewelry
Larger pad OD to stabilize larger earrings
More security for wearers with an active lifestyle


These seven premium back styles let you offer them a range of solutions that will meet their needs for security, comfort, and ease of use within their budget.
Comfort and Ease of use
---
Positive-Locking Earring Backs
---
Protektor® Ear Post and Back Set
This positive locking clutch grips the double-notched post securely and has a dual-tab release for easy on and off.
Available Metals
▪ 14K White Gold
▪ 14K Yellow Gold
▪ 14K Rose Gold
▪ 18K White Gold
▪ 18K Yellow Gold
▪ Sterling Silver
▪ Platinum
Locking Earring Backs
---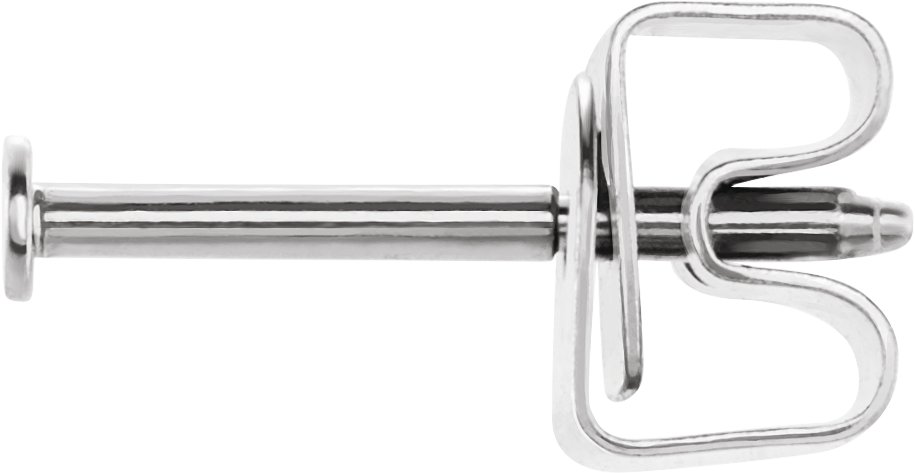 EarringLock® With Post Set
With limited force, this earring back provides a secure hold. For additional flexibility, the back works with any standard post. (Recommended Post: 22585)
| | |
| --- | --- |
| ▪ 14K White Gold | ▪ 14K Yellow Gold |
Lox™ Stainless Steel Mega Grip Locking Earring Back
The easy on/off back securely grips any standard post. It is hypoallergenic and safe for sensitive ears.
| | |
| --- | --- |
| ▪ Stainless Steel | ▪ 24K Gold-Plated Sterling Silver |
Push-On/Screw-Off Threaded Earring Backs
---
Push-On/Screw-Off Threaded Earring Back
This easy-to-use solution adds extra security and works with any standard threaded back. This is a die-struck product. (Recommended Post: 24065)
| | |
| --- | --- |
| ▪ 14K White Gold | ▪ 14K Yellow Gold |