Whether you need a small upgrade or a full revamp, the product experts on our Tools Tech Team will work with you to find the tools and equipment that will fit your space, budget, and job capacity. The catch? There isn't one. It's a complimentary service.
There are a number of reasons to update your shop.
Technology improves.
Health and safety regulations get updated.
Efficiency increases (save time and money).
Footprints decrease.
Take stock. It might be time to replace the old machine taking up shop space for one that does more in a shorter time frame and fits in a smaller space.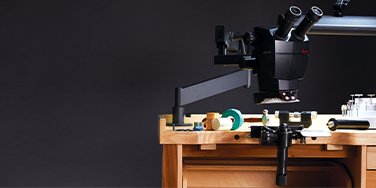 Build Your Shop
Tell us about your shop dimensions, equipment needs, and budget. A Tools Tech Team member will be in touch to help you select equipment and determine the most efficient layout for your space.
Get Started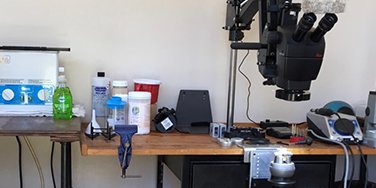 Update Your Shop
Do you need to add or update tools and technology, expand to meet growing capacity, meet new health and safety regulations, or increase your efficiency? A Tools Tech Team member will help you get it done.
Get Started
Shop Set Up Success Stories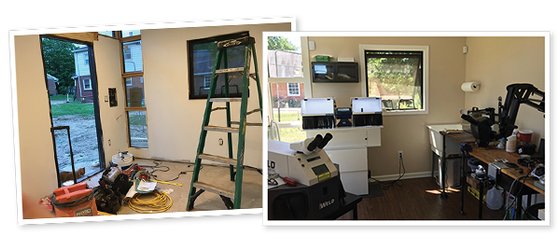 "I needed it all. I would say about 95 percent of the tools that any jeweler needs I bought from Stuller. It was so easy to get everything all in one place together for me. So it was great."
- Liz Schindler, Owner of Esch Metals, Mechanicsburg, Pennsylvania
Check out the full story on page 10 of the August 2017 issue of From the Bench.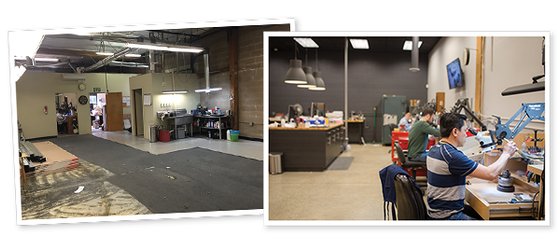 "Andy reached out to me and was super helpful through the whole process. He has access to so many tools that it just makes our lives a lot easier. He's super quick to respond, too."
-Gabriel Wall, Owner of Olympic Manufacturing, Seattle, Washington
Check out the full story on page 14 of the August 2017 issue of From the Bench.
Have Questions?
The Tools Tech Team experts are here for you. Give them a call at 800-877-7777, ext. 4300, or send an email.
Email Team
Payment Options
Make revamping your shop even more affordable with one of Stuller's payment options for eligible equipment.
Pay monthly installments through 12-month financing.
Our Clean Scrap program offers cash or Stuller account credit.
Apply for our Lease-to-Own program to lease a product that will become yours.