Watch Services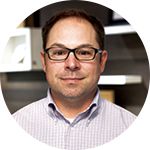 Shawn Albert

Tools Product Manager
Repair Tip #1
Use watch masking tape for masking off areas on the watch that you don't want polished.
Repair Tip #2
Our 4" Polishing Kit is a great kit for polishing watch cases and bands. Use light pressure when polishing.
Platinum Ring Sizing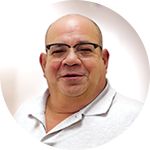 Andy Kroungold

Tools Business Development Director
Repair Tip
There are two ways to size a platinum ring. One is using the soldering technique. The other using the welding technique. Let's begin with soldering. I do not recommend using lower temperature, traditional solders for sizing rings. These lower temperature solders contain no platinum but are a mixture of palladium and silver. The filler solder is softer and will polish out of the seam leaving a visible indentation. It may also oxidize leaving a dark line in the sizing area. Plumb solders polish flat and do not turn dark. Usually the welding technique is preferred over soldering, as it makes a seamless connection, which solder does not.
Over-Bored Pearls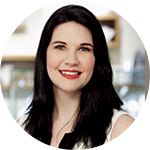 Ashley Corley

Gemstones Product Manager
Repair Tip
Say you're faced with a half–drilled pearl that has been over bored, and the post is slightly too small for the opening of the pearl. Some folks might try to overcompensate for this by adding more adhesive than they should. Here is a better trick for this problem:
Take a number 2 onglette graver and curl up a few barbs on the post, being careful not to break the barb off. These barbs help to fill the space between the post and the pearl, giving the adhesive something more to grab, thus making for a much stonger bond.
Chain Fixes
Blaire Hovis

Fine Jewelry Director
Repair Tip #1: Serpentine
The best location for cutting and repairing a link in the serpentine chain is at the very end. A sharp knife or shears work well for cutting the link open. If shears are used, the link will have to be reshaped slightly to restore the original appearance.
Repair Tip #2: Hollow Rope
For cutting open the links, we recommend solder snips. Although they leave the end cut pinched, they do not change the overall shape of the link.
---
Top Three Repairs
If you're a student or newly minted trade jeweler, our customers consider these skills the most valuable in a new hire. When performed correctly, they'll impress your boss and help establish long-term clients who trust your work.
Start by understanding how to reassemble the links and move on through the process step by step to the final polish. These key pointers offer guidelines for top results.
Learn the value of inspecting the ring carefully before you start. Then follow through for useful details on sizing down and up. Either way, you'll be a winner if you keep these tips in mind.
How do you get the best re-tipping results? Follow "The Tool Guy" Andy Kroungold's suggestions, and you'll sail through re-tipping. Of course, Andy's suggestions aren't really suggestions. He's telling you what works best.
For the full step-by-step process, check out page 34–35 in the new From the Bench.
---
Find the Tools You Need to Make the Repair