Product Videos
Klean Karats® Cleaning Jars are a quick and easy way to offer a cleaning solution to your customers.
Klean Karats® Foaming Jewelry Cleaner is safe for diamonds, all metals and gems including pearls, and delicate stones such as opal, turquoise, and lapis.
The easy to use Klean Karats® Cleaning Pens allow you to sell with purchases or include as a gift.
The easy to use Klean Karats® Jewelry Cleaners are the perfect solution to offer your customers. Choose any label and logo colors on the jar, foaming cleaner, or pen to personalize to your store.
Training Information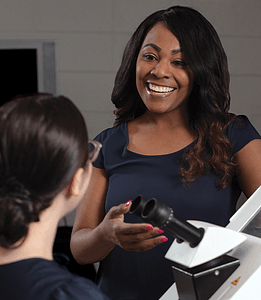 Laser Welder Training
Start with the basics and strengthen your skills with your bench equipment and tools. Gain the foundation necessary to cultivate your individual style and take your business further.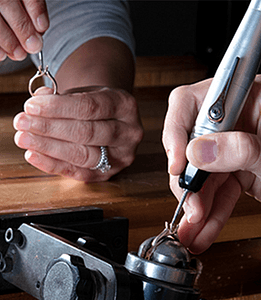 Stone Setting Training
Learn about setting tools and how to use them effectively. Educate yourself of the most effective techniques for setting four and six prongs, traditional melee prongs, pinpoint, and shared prongs.
First-Rate Support from B&D Sales and Service
B&D Sales and Service is your laser welder support team in the field with technicians ready to help you diagnose issues, make adjustments, get replacement parts, or walk you through a process. Additional services are available for Coherent®-Rofin, Orotig, BN Laser, Best Built, and SIRO Lasertec equipment, including
Machine Cleaning - Removal of body panels and cleaning of all interior dust, dirt, and debris
Filter Replacement - Air and water filter replacement for prolonged machine life
Preventative Maintenance - Comprehensive maintenance to stop issues in advance
Diagnostic Evaluations - Diagnosis of error codes and malfunctions to get you back on track
Mirror Alignment - Full calibration of interior mirrors to ensure laser beam accuracy

---
Stuller's service and support partner.
B&D Sales and Service serves you with decades of expertise in laser equipment for jewelry applications and beyond.
B & D Sales and Service
Cranston, Rhode Island
Phone: 401-781-4810
Email: Sales@BDSales.com