Boost Your Repair Business
All month long, we're joining the latest tools and techniques with best business tips to help strengthen your repair services.
On average, jewelry repair services contribute 15% or more to your top line while accounting for 60% of foot traffic. Yet, most jewelers aren't maximizing their opportunities for repair revenue.
Price your repair services according to David Geller's Blue Book. And don't worry, you can still charge more while attracting more repair customers than ever.
Reevaluate your repair take-in process. When a customer brings in a repair, explain the steps involved and the years of experience required to accomplish the task. This assures them of the value they'll receive.

Tammy Lail
Stuller's Vice President of Merchandising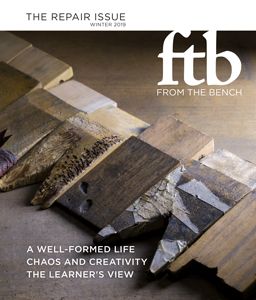 From The Bench™: The Repair Issue
Our latest issue focuses entirely on repair—from the latest tools and techniques to a bounty of business tips. We've also featured a few inspiring success stories from jewelers with distinctive paths and passions.
---
Watch Polishing Tips
A polished and refined case and band seems to validate the cost of a watch repair. After all, the watch's exterior is all your customer gets to see.
Before polishing a two-tone watch, determine if it's plated; otherwise, you'll polish off the gold plating. A high end, two-tone watch will be stainless and gold—either 14K or 18K—eliminating this concern.
I like to polish with a 1½" muslin buff. It has good tension. The width means I can apply the polish with one side and then remove the polish with the other side without changing buffs.
When you're polishing a satin band, start with a lower micron buff and then come back with a Bergeron Satin Wheel.

Beau Allain
Certified Watch Repairman
Working with Rose Gold
Working with rose gold can be challenging. But with a few simple precautions, you'll master the flow for a seamless rose gold solder.
Prep ahead. Make sure your components—as well as your solder sheet—are thoroughly cleaned and rinsed.
Then, pickle both. Your ultrasonic may leave slight traces of residue, but bathing your componentry in a hot pickle bath should do the trick. Remember, always use distilled water for pickling, as reactions can occur otherwise.
Before assembling, lay a thick coating of boric acid and alcohol mixture to prevent fire scale and oxidation. I usually use a bit more boric acid than alcohol in my solution.

Angela Busby
Stuller's Master Bench Jeweler
Chain Repair Tricks
With a proper repair and a high shine, your customer will return with a different chain for you to repair. And then a third. Eventually, they'll return to purchase jewelry. Now that is a chain reaction.
Do not polish chains on a polishing machine. I do not know of any other procedure in the shop that has cut and broken more fingers than a chain becoming tangled around a polishing wheel.
Try a wooden polishing spindle. This innovative tool helps to polish chains, bracelets, watch bands, and pendants. Simply wrap the chain around the spindle, then rotate the tool against the buff wheel for a nice, safe shine.

Janet Richard
Stuller's Traditional Manufacturing Manager
Chain Polish with a Wooden Polishing Spindle
Shop the Video
How It Works: Soldering Rose Gold Ring and Earring
Shop the Video
Watch Polishing with a Muslin Buff
Shop the Video
10 Tools to Aid your Repair Take-in Process
Shop the Video
Related

Blog Posts and Articles
A Simple Guide to Choosing Your Chain
Walk your customers through the process
Choosing your chain doesn't have to be a hassle. Quicken the experience with these five simple steps, then download and print the helpful infographic...
Read More
Link With Your Customers Using This Chain Comparison
Compare the array of chain options available
Use this chain comparison to help your customers differentiate between the multitude of chain styles available...

Read More
Quick Tips For Using Paste Solder with Chain Repair
See how to use this handy soldering tool
Chain repair involves a wide range of skills to master. Follow this example for tips on using paste solder in your next chain repair...

Read More
Stuller's Top 5 Platiunm Questions Answered
Our metal experts address a few FAQs
Take the time to become a platinum expert. And to help you master working with platinum, here are five platinum questions answered and a few helpful tips...
Read More
A Comprehensive Laser Welder Buying Guide
Choose the right welder for your shop
The decision to purchase a laser is important and should be carefully considered. Here's a laser welder buying guide to pinpoint the right laser for your shop...

Read More
Laser Focus: An Arc and Laser Welder Comparison
Compare these two welding technologies
You must consider all options when it comes to selecting new tools. So, we've put together this Arc and Laser welder comparison to help you choose what's best...

Read More
Wow Your Customers With These Watch Polishing Tips
Remember to make your watch repairs shine
Go the extra mile to light your customers' eyes with these watch polishing tips. You'll be glad when your customer says, "Wow, my watch looks great!"...
Read More
3 Ways to Spruce Up Your Winter Watchband Collection
See just how profitable watchbands can be
Watches strike the balance of comfort, function, and style. Customize your winter watchband selection this month by showcasing these stylish accessories...
Read More
Replacing Watch Batteries in a Screw Back Watch Case
Nifty tools and tips to quicken the process
Whether you're new to battery replacements or a student in training, here are step-by-step instructions to replacing a battery in a screw back watch case...

Read More
How to Build a Booming Jewelry Repair Business
David Gellar sheds light on repair pricing
On average, your jewelry repair business contributes 15% to your top line while accounting for 60% of your foot traffic. See how you can grow these numbers...
Read More
How to Improve Your Jewelry Repair Take In Process
Quick tips for taking in repair work
One way to grow your repair business involves reviewing and improving your jewelry repair take in process. Read more to streamline this interaction...

Read More
Cool Tricks and Tools for Social Media Jewelry Photography
Learn how to work every angle
Learn all about the benefits of social media jewelry photography like capturing the best angles, lighting, apps, and tools for showcasing your jewelry online...
Read More
Find the Tools You Need to Make the Repair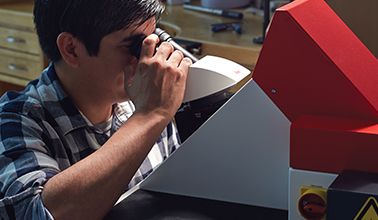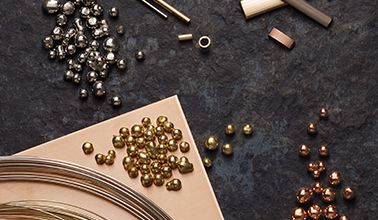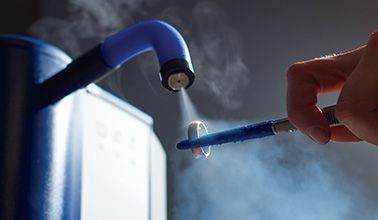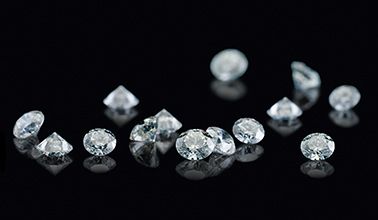 Stuller Melee Diamonds™