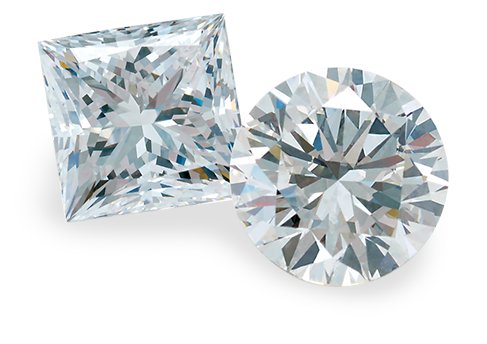 Quality meets responsibility
Comply with the Kimberley Process
Sourced from Canada's Northwest Territories
Exceptional color, clarity, and luster with low levels of fluorescence
Available in every size your jewelry demands
Natural and untreated
Documented from origin to polished stones
Canadamark™ diamonds come from the Ekati and Diavik and Gahcho Kué mines in a remote region near the Arctic Circle and are tracked through audited processes from origin to polished stones. The mines follow strict environmental regulations. Since the discovery of diamonds in this area in the 1990s, the mines have a history of protecting the integrity of the land, water, and wildlife.


Canadamark™ Melee
Stuller is proud to be the first to bring Canadamark™ melee diamonds to the U.S. market.
Available in SI2-SI3, G-H qualities in sizes 0.005 carat to 0.25 carat (1mm - 4mm)

Canadamark™ Melee: Hearts & Arrows
Features the Hearts & Arrows cut for the highest level of brilliance in your designs.
Hearts and Arrows are available in 0.025 carat to 0.25 carat (1.8mm - 4mm)
Large Sizes

Canadamark™ Diamonds with Grading Report Include an Authentication Card Documenting
Mine of origin + Unique Canadamark™ number + Diamond weight
Shop Now
Verify your diamond on the Canadamark™ website and see its journey.
Large sizes come with these benefits
ID Number Security
Laser-inscribed number offers the ultimate safeguard.
Easy Reviews and Returns
Qualified accounts enjoy 5-day reviews and prepaid returns.
Loss Protection for One Year
Give consumers even more confidence to buy from you.
Personalized Inscription
Engrave a personal message for as little as $25.00. Call 800-877-7777, ext. 3949, for details.
Lifetime Trade Up
Offer full value credit to your customers when they trade up.
Buy with Confidence
All diamonds are hand selected and individually graded.
Earn rebate rewards every year
10

Diamonds =
1.5%
Rebate
30

Diamonds =
2.5%
Rebate
Accounts in good standing throughout the year are eligible.
Rebate offer is not valid with any other offer.