Asscher Cut Princess Sapphires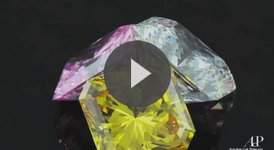 Exclusively From Stuller
These beautiful asscher cut princess sapphires are part of our Black Box Gemstones® line. Stuller is your exclusive source for innovative and contemporary Asscher Cut Princess Sapphires. Available for overnight delivery, choose from various carat weights and all five colors - pink, blue, purple, yellow and white.
Exceptional Quality
Asscher Cut Princess Sapphires are created only from Sri Lankan sapphires - the finest in the world, renowned for their saturation and hue. Click on the gemstones and watch as the jewelry pieces transform to the shade you have chosen. Try all five colors to see how beautiful your jewelry will look with Asscher Cut Princess Sapphires.
Exquisite Cut
This patented cut combines asscher facets on the crown with princess facets on the pavilion for enhanced brilliance and contemporary styling. It doubles the number of facets for additional sparkle, scintillation, and dispersion while it decreases the fragility with cut corners, creating a more durable stone for daily wear.
Each is laser inscribed with the unique number and comes packaged with a grading report from an independent lab or our team of GIA and AGS trained experts. Our 5-day Product Review/Conditional Sale gives you the flexibility to match the perfect gem with your customer.