Stuller Bridal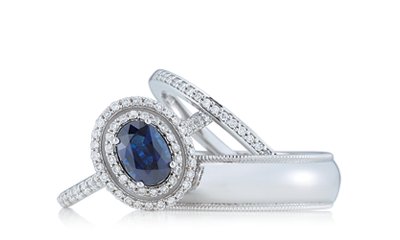 WHY STULLER FOR BRIDAL?
Greatest selection of individual styles industry wide.
Constantly updated inventory.
Award winning in-house design teams.
Consistent high quality product.
3C and CounterSketch® to increase customer participation.
Full range of live and prototype selling systems.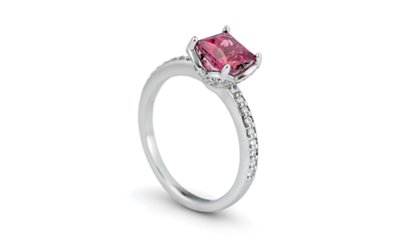 WHY STULLER FOR ENGAGEMENT RINGS?
More unique styles in more metal qualities than other manufacturers.
Bestsellers in stock and available for next day delivery.
Expanding collection of flexible 3C designs.
CounterSketch®, for innovative real-time custom design.
CAD/CAM services for your custom designs.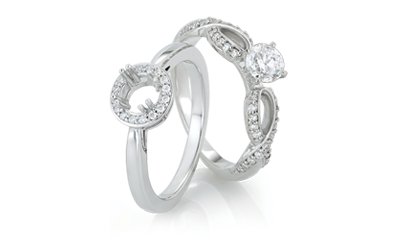 WHY STULLER FOR MOUNTINGS?
Greatest number of styles in the industry.
Growing 3C collection in 13 metal qualities.
Order as mounting, semi-mount or fully set.
Broad range of heads and shanks to create unique designs.
CAD/CAM services for your custom designs.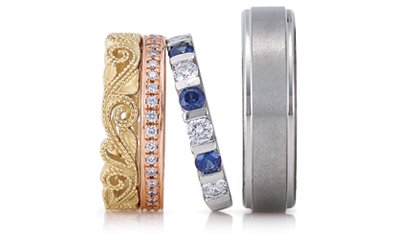 WHY STULLER FOR WEDDING BANDS?
More breadth and depth than anyone else the industry.
All precious and contemporary metals.
Unmatched classic band selection in all styles and widths.
All classic and many fancy bands manufactured here.
Use our own top quality fabricated precious metals.
Most popular bands including platinum available for overnight delivery.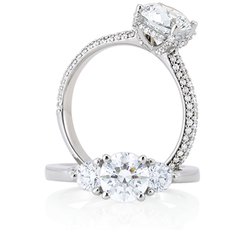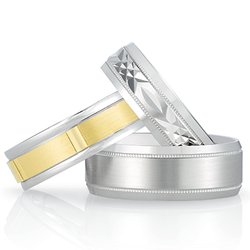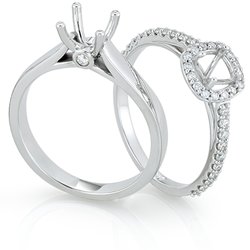 BRIDAL BESTSELLERS
We offer a wide assortment of popular bridal styles, ready for next-day delivery.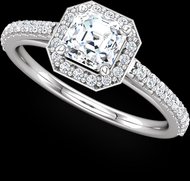 What customers are saying

"Stuller offers a very large selection and styles are easy to customize."
Renee Barham, Righteous Recycling

"With Stuller, I turn more product. I get exactly what I need and the quality is great. I don't have to spend a fortune — $30K-50K each — on live "designer" lines that just sit there."
Bob Lynn, Lynn's

"Stuller offers exactly what I need — styling, delivery time and engraving options."
Lisa Keys, Diamond World Inc.

"Stuller is always my first choice because of their #1 Customer Service, #2 Quality, #3 Inventory Availability."
Kathie Bechtel, SJB Associates

"Stuller quality is unsurpassed and I can fit what a customer wants to the price they can afford."
Ernest King, King's Rock Shop