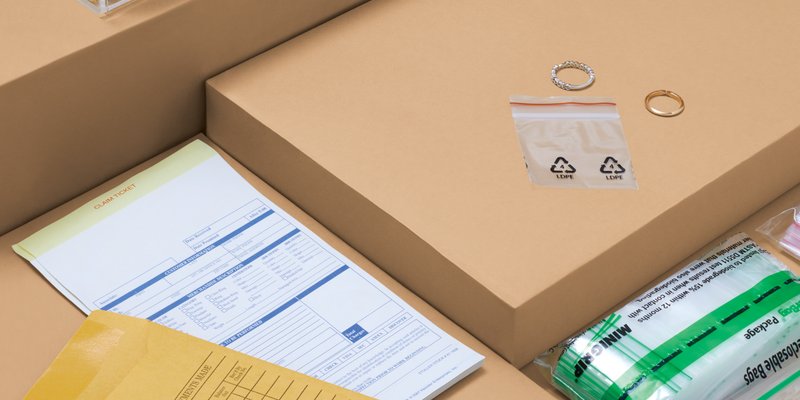 Ask yourself these questions and give some thought to how an efficient take-in process will benefit your business.
Regardless of whether you are the jeweler at the bench or the salesperson at the counter, everyone plays an important part in the success of a growing jewelry repair business. But does it really matter? Why is it so important to focus on the repair side of the business?
According to INSTORE magazine, repair accounts for 40% of all in-store foot traffic. As mentioned in one of our recent articles, a significant portion of jewelry store profit is linked to the repair business.
Both the action of purchasing jewelry and choosing a repair service are trust-determined decisions, not price-determined. In order to grow both sides of the business, it's crucial to emphasize the priority on instilling trust and building relationships with your customers. Doing that starts with a thorough and transparent repair take-in process. If a customer sees all the work you do to stay organized and forthcoming about your opinions on a repair job, they are more likely to trust you with the job and become a repeat customer.
To build an efficient and effective repair take-in process, ask yourself a few thought-provoking questions and follow our repair take-in checklist.
Questions to Ask Yourself About Your Jewelry Repair Take-In Process
Let's do an exercise to really think about the repair take-in process. However, before you read further, know that there is no singularly correct way to perform a repair take-in as the needs of every business are different. Answer these questions and see if there is an area for growth within your process.
01
Personnel
Who in your store facilitates the take-in process? What are their qualifications? Is the bench jeweler consulted?
It's important to understand the background of the person interacting with the customer as they are the first person to see the piece needing a repair. The experience level really does depend on what tools you have available and the training the employee has. It's also important for those individuals to know when it's time to bring in someone with more experience.
02
Tools and Equipment
What tools are used in the repair and take-in process? When was the last time you updated your tools?
The proper tools and equipment used in the take-in process help you gain the trust and confidence of your customer. They also protect you from liability. At a minimum, we recommend you have a checklist, camera, diamond tester and screener, and a gold tester. Staying up to date on the latest versions of these pieces of equipment will ensure the accuracy and reliability of these tools.
03
Pricing
How do you determine price? Have you considered time, skill, and materials? Is labor something you frequently discount and negotiate?
While pricing largely depends on the work being done and the market you are serving, our biggest piece of advice is to not discount labor. Time, work, and experience have value. Think of it like this: you don't negotiate on the labor when the mechanic is working on your car. Having prepared price lists will help reduce discount requests.
Now that you've fully thought through your take-in process, let us help by giving you a detailed checklist to make sure you don't forget any crucial steps.
Your Free Repair Take-In Checklist
Use this checklist as a starting point to create your own detailed repair take-in process. Following a consistent checklist will reduce mistakes, minimize your risk, and save you time and money.
01
Inspect the piece thoroughly
In as much detail as possible, describe the piece brought in for repair. Under camera, if possible, evaluate the prongs, shank, and stone — indicating unique characteristics. Screen all diamonds and test metal in front of the customer to set expectations.
Shop diamond testers and screeners, microscopes, and gold testing kits.
04
Price the repair
Using your preset repair prices and taking estimated labor time into account, provide the customer with a price estimate for the repair job. Develop a price list of basic repairs that you can use as a guide with your customers. Geller's Blue Book is a great guide for repair pricing with adjustments for your local market and competitive environment. Be sure to regularly update your price list.
05
Share copies of documentation
Along with the price quote, provide a copy of all documentation to both the customer and the bench jeweler to ensure complete understanding of the job. Many of the camera systems today will allow you to print a picture of the repair with documented notes.
06
Guarantees
When the customer picks up the repair, discuss any guarantees you have associated with your work, how long they are in effect, and any restrictions they may include.
07
Suggest future maintenance
Like all valuable property, jewelry needs maintenance, so make recommendations to your customer about future checkups to keep important jewelry items looking good as new.
Taking the Next Steps
Making any adjustments to your business may seem intimidating, but the payoff can be quite significant. Consider one thing you can do to update your take-in process and see how it can produce results. From the tools and equipment to get the job done to the superior customer service you depend on to support you, count on Stuller to be there for you as you take your jewelry repair business to the next level.