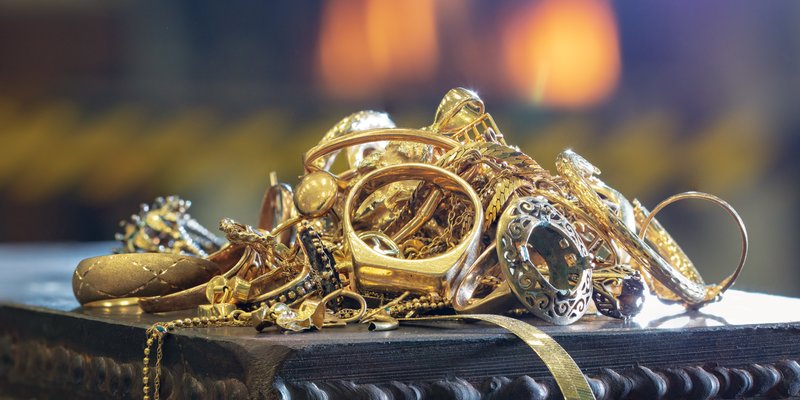 Celebrate America Recycles Day by recycling your shop's metal clean scrap.
November 15 marks America Recycles Day, an annual celebration in the United States to invest in recycling and acknowledge the benefits it brings to our world. Within the jewelry industry, we understand that the precious materials we use in our craft are limited.
In honor of America Recycles Day, I'm going to give you a glimpse into Stuller's metal clean scrap recycling approach and show you how you can recycle your existing material.
Clean Scrap Recycling Support
Whether you are wanting to clean up your shop of leftover metal from a job or wanting to regain some money from inventory that doesn't move, Stuller's Metal Clean Scrap program helps you turn your extra metal into extra cash.
Participating is easy. First, send us your clean, precious metal scrap. We then analyze the content either through fire assay or x-ray fluorescence within 3-10 business days, depending on the type of content. You are sent a settlement proposal and, upon approval, a payment up to 98% market value is issued within 2 business days via Stuller account credit, 24K gold bar, casting grain, or check.
Items that can be submitted to our clean scrap recycling program include:
Precious metal dust, filings, and grindings
Finished pieces
Damaged pieces
Knives (blade must be removed)
Casting buttons and rods
All metal that we receive through this program is refined, made into grain, and used in our manufacturing process.
Why Does This Matter?
Recycling precious metal clean scrap is profitable, easy, and — most importantly — responsible. Our customers rely on us to make the right decisions to preserve our Earth's resources. While we celebrate America Recycles Day one day out of the year, it is something we can all work on all year round. Recycling is just one way you can do your part to ensure the jewelry industry is able to continue producing beautiful and meaningful pieces that can be enjoyed for years to come.
Learn more about the Stuller Metal Clean Scrap program at Stuller.com/MetalCleanScrap.
Check out our previous messages on America Recycles Day to explore products and initiatives relevant to this celebration.