Help your customers express their individuality and lifestyles with our fabulous assortment of sparkling, affordable dangles. We've expanded our Petite Pavé Dangle Collection with new designs and it's so easy to shop by categories with our newly updated content page.
What is petite pavé jewelry? Pavé is a French word meaning 'to pave.' It refers to the effect of paving a jewelry surface with small diamonds. In a pavé setting, small diamonds line the band and the metal prongs that hold the diamonds are barely visible.
In our Petite Pavé Dangle Collection the settings are similar to traditional pavé settings, however there are smaller prongs holding the diamonds in place. The diamonds are 6mm or less in size, and while they are very petite — they're big on brilliance. The types of precious metals in this collection include 14 karat white, yellow, and rose gold, and platinum is available for the Birthstones collection.
Colorful New Designs
There is a Petite Pavé dangle available for whatever your customers are passionate about! Our top five best-selling dangle categories are: Initials, Celestial, Animals, Geometric and Nature-inspired.
Your customers can put their full personality on display with a vast assortment of styles to suit their lifestyle. We now offer over 15 new colorful designs in enamel along with some intriguing geometric styles set with birthstones.
New fun dangles in our animal collection include a sloth, a pig and a flamingo, among others. And for those who enjoy dancing, lifting weights, playing hockey, playing tennis or cycling, there's a dangle for each activity. Foodies? We've got them covered as well with a mouth-watering selection of enticing cuisine dangles.
Top Five Best-Selling Styles
Our top five most popular Petite Pavé styles are within the 302® Fine Jewelry Collection and include Initials, Heart, Star, Cross, and Birthstones.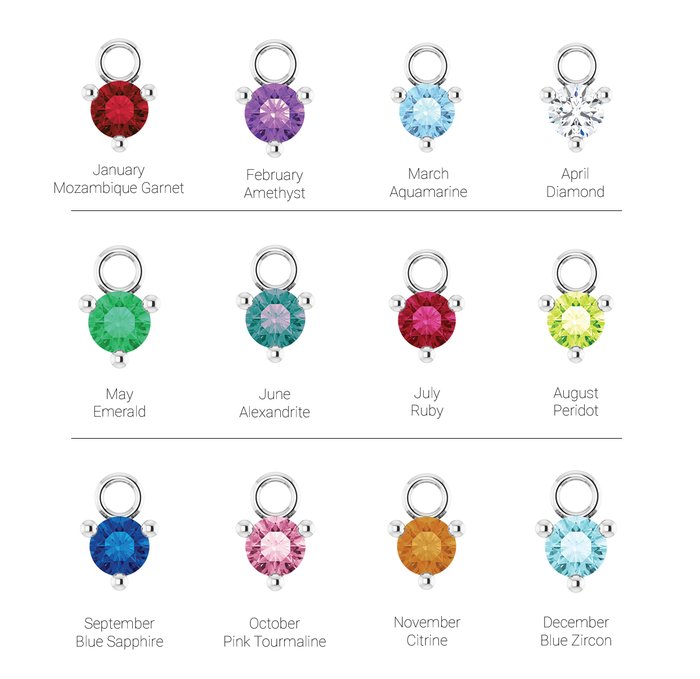 Perfect for Jewelry Customization
There are endless ways to wear Petite Pavé dangles such as sliding them on hoop earrings or adding a split ring or a jump ring as a pendant on a necklace. Your customers may wear them on a bracelet or anklet as a charm.
Petite Pavé dangles may be bought by the self-purchaser to express their own unique personality or give as a thoughtful personalized gift to someone else. These dangles make excellent customizable additions to jewelry your customers already have as well as new jewelry pieces, plus they are simply perfect for permanent jewelry applications including rings, necklaces, bracelets, and anklets.
Magnetic Displays For Your Showroom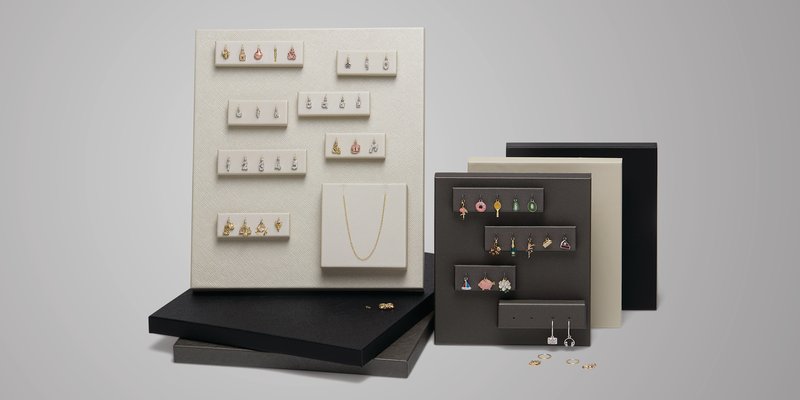 Some jewelers hand-select their dangles to curate an assortment that's all their own while others choose to purchase an entire collection. Whatever you decide, make sure to check out our magnetic charm/dangle display stands and pads which are available in shimmer moon glow, shimmer black, and shimmer palladium.
Petite Pavé dangles are easy gifts for the upcoming holiday season and we have a vast assortment of affordable, sparkling styles. Good things do come in small packages!