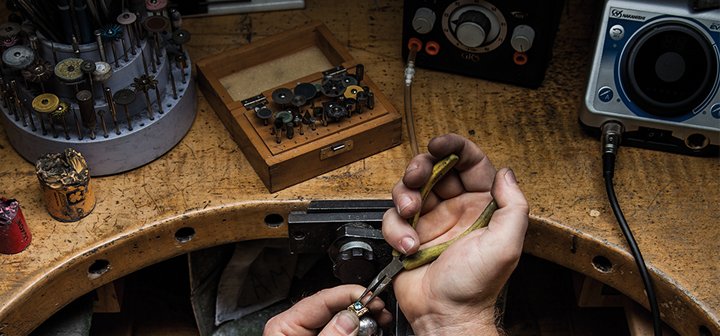 What do you need at your bench to complete repairs seen most often this time of year?
We're continuing this month-long repair campaign and discussing the most popular ring repairs that bench jewelers do, especially during one of their busiest times of the year.
Typically, ring repairs take the most amount of work because they get much more wear than other jewelry. That's why it's important to be well-rounded in even the simple repairs. These top four most frequent ring repairs are ones that we know you as jewelers see a lot, so we want to make sure we provide information about the best machines, hand tools, fabricated metals, and more that you can add into your repair process. These tried and tested products are the ones that we trust, and we know you'll love them.
01
Resizing
As you may know, resizing a ring is a reasonably straightforward process commonly used by bench jewelers to add or remove a piece of metal from the shank of a ring. Resizing is often utilized to increase or decrease the diameter or ring size. For this particular repair, sizing stock can be your best friend. Start by cutting the ring's shank at the base and forming the ring around a mandrel to find the correct size. Then cut away the extra metal in the shank if needing to size down or insert more sizing stock to size up. The rings' ends are soldered together and filed to the proper shape. Once polished, it's as good as new.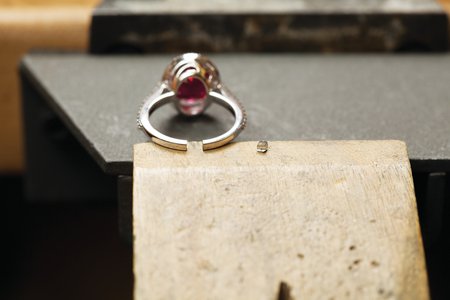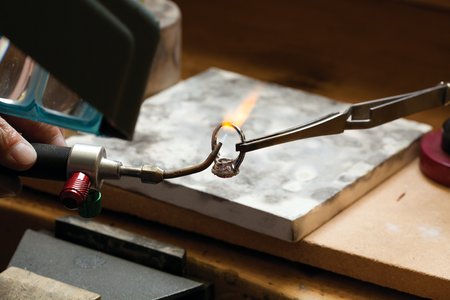 02
Retipping
Prong retipping is generally used to repair prongs that have been worn down. The prongs keep the gemstone or diamond in place, so it is essential to rebuild them when needed. During this process, we recommend using laser wire with your laser welder to complete the very precise replacement of the tips that hold down the gemstone or a diamond in place. For a demonstration, check out our video that shows how to retip a prong with a laser welder.
For even easier installation, our Redi-Prongs® come in a variety of prong tip shapes and can save you even more time and materials. These tools will help prevent getting solder on parts of the ring where it isn't intended.
03
Reshanking
A ring that your customer has worn for long periods of their life will eventually begin to wear thin, specifically on the lowest part of the shank. To reshank the ring, remove the degrading metal and replace it with a partial shank. This is also the same process that you would take if you are replacing the shank with an adjustable shank, giving your customer more options when it comes to the size of their ring. Make sure to blend the new shank with the existing ring by using an abrasive kit, polishing wheels, and files. Polish the ring and shank to blend everything even further, and the finished piece will result in a seamless repair.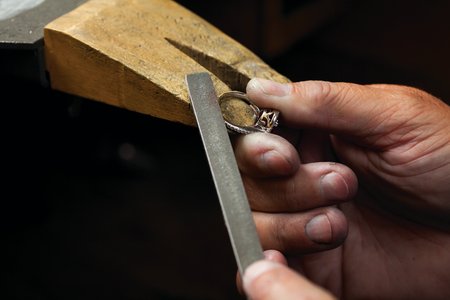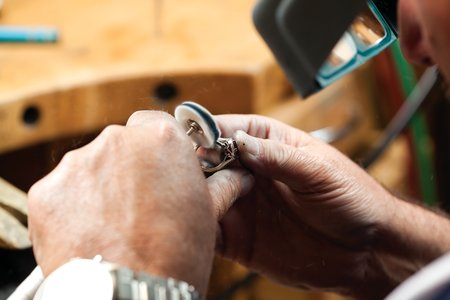 04
Resetting A Stone
Another common repair that jewelers tend to is replacing gemstones or diamonds that have fallen out of the setting of their customer's rings. Customers can try to avoid this problem with annual maintenance of their most worn pieces. However, there is always a possibility of stones falling out if not correctly set from the start. Resetting a stone combines retipping as well as most likely having to re-notch the prongs after rebuilding them. To do so, we recommend selecting some of our most popular stone setting tools like our burs to get the most precise grooves in the prong. That way, the girdle of any faceted gemstone or diamond can easily rest inside. Complete the repair with the retipping process, polish away any imperfections, and your repair is finished.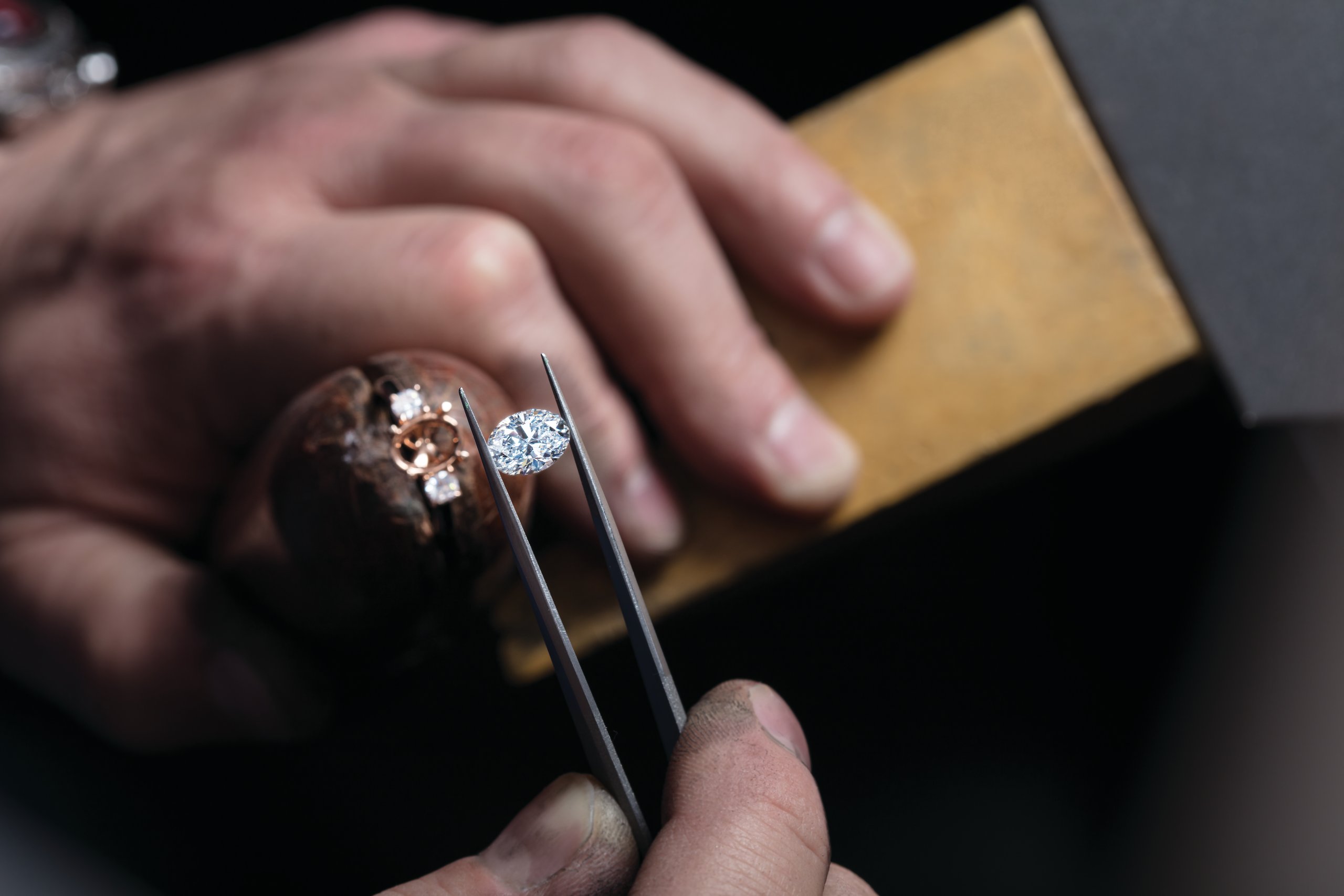 Complete the Repair With a Laser Welder
Various tools can be used when it comes to ring repair. One of our favorites is a laser welder. Laser welders like the Coherent®-Rofin Starweld Desktop XE-Power (14-0135) use light energy to fuse metal to itself to create solid and undetectable seams. These machines make repairs on hard-to-reach areas, like a ring, much more accessible than with a soldering torch. You can also use to laser to work around heat-sensitive areas like a ring with a gemstone as the center stone. Complete these simple resizing, retipping, and other repair jobs in half the amount of time. Then you can return your customer's precious pieces even more quickly.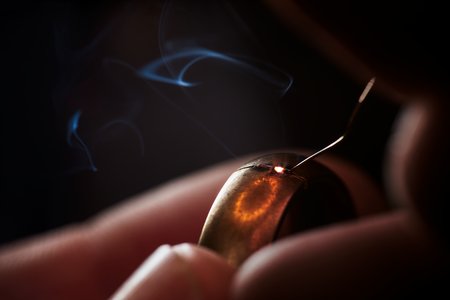 Repairs come in all shapes and sizes and at different levels of difficulty, and we want to make sure that no matter the job, you are always prepared. Visit Stuller.com/Repairs to see even more tools and equipment that can give you a helping hand this repair season.
Make sure to check back next week and all month long as we dive even deeper into more information on jewelry repairs. Check out last week's article where we went over how to make the Repair Intake Process run even more smoothly.