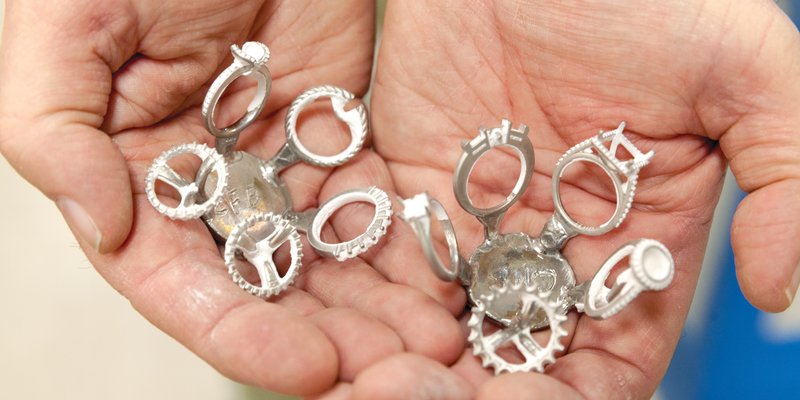 The RDO EasyCast 12 is a popular lost wax casting machine that's ideal for casting most precious and non-precious metals, including silver, gold, platinum, and palladium. It's one of the tools we use at Stuller, and it's made in the U.S.A.
Casting is arguably one of the most difficult processes to really master, but the EasyCast 12 is simple to use even if you have intermediate skills. We're excited that in-store training and virtual training are now back, so you can take your pick and learn more from the experts. Training does not include installation. Let's dive into the great benefits and features of this lost wax casting machine.
Reasons to Choose the RDO EasyCast 12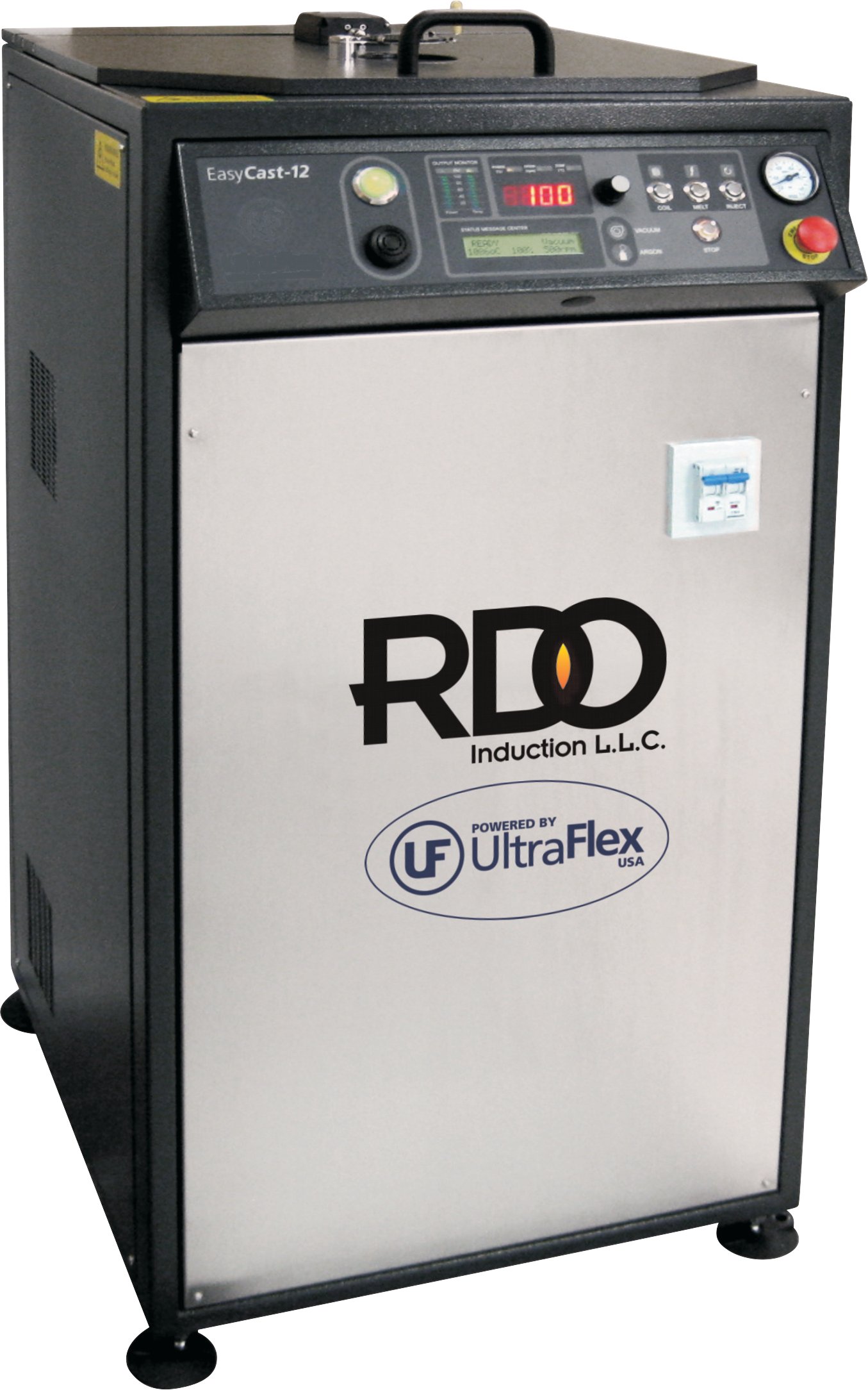 There are two types of casting methods: centrifugal and vacuum casting. The centrifugal method spins the flask around quickly in a circle and pushes all the metal into the voids. The vacuum method basically sucks the metal into those crevices.
The biggest difference is that it's very difficult to get good results with platinum if you're using the vacuum method. That's why a lot of bench jewelers go with the RDO EasyCast 12, because it uses the centrifugal injection method. In fact, if you cast platinum, we will only recommend working with this machine. We use it in-house for our platinum casting and we trust it.
For consistent casting in your shop, the RDO EasyCast 12 has preset parameters to help you learn the heat and the time that's needed for you to add your metal. This system utilizes a highly efficient 3kW induction heating generator for extremely fast melt times.
Another great feature is the flask sizes it can accommodate. The bigger the flask, the bigger the tree, allowing more rings to be cast in approximately one minute or less. Since the melt times are extremely fast, you'll be able to melt more rings within a day, which is going to save on your overhead and labor costs. This casting machine can cast upwards of 200+ rings per day.
The RDO EasyCast 12 is a reliable, modular system that is easy to maintain and service. The system's microprocessor also provides error and status messages making it easy to service and provide remote diagnostics.
Specifications
Recommended Skill Level: Intermediate/Expert
Recommended Shop Size: Medium to Large
Cast/Per Day: Est. 200+
Crucible Capacity: 250g Pt., 150g Au, 80g Ag
Advanced digital control panel with status and diagnostics messages
Centrifugal injection casting with the pneumatic movement for fast coil decent
Integral water-cooling system with pressure and water temperature control
Infrared Temperature reader with automatic or manual working cycle
Melting power regulation
Auto-locking of the chamber lid during the centrifugal phase for maximum safety
Recommended Items for Operation
Training Assistance
With the RDO EasyCast 12, both in-store training and virtual training are available, whichever you prefer. We also offer two downloadable instruction manuals and video demonstrations. Training does not include installation.
Stuller's Tools Tech team is always ready to help you at (800)877-7777, (Ext. 4300). For more information, visit Stuller.com/Tools.