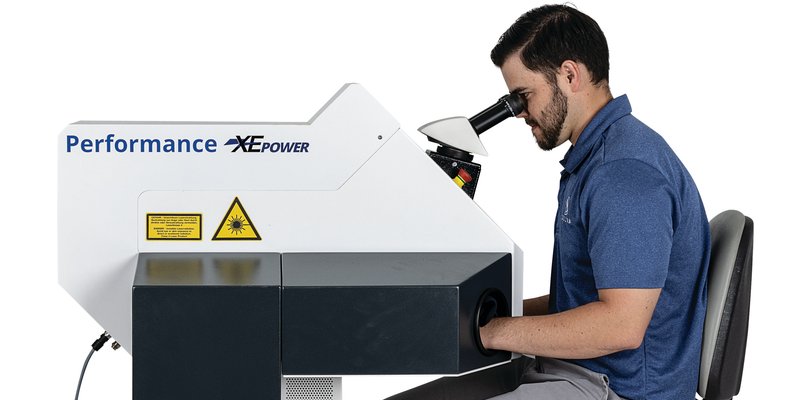 Looking for an extremely durable and dependable laser welder? For the past 20 years Stuller's manufacturing department has been using the Coherent®-Rofin Basic XE-Power Laser Welder (14-0110:900000:T). This laser lasted an incredibly long time considering its tremendous output day in and day out. It performed over 51,000 hours of work in these 20 years and over a million shots! The laser fired so many shots that it exceeded the number of shots that can be tracked.
One of our associates who has used the laser welder the longest is John Vandergriff. He's worked with it for the entire 20 years, spending between one to two hours every day on it. John jokingly said, "It's like a coworker. Having this laser is like adding a worker to the facility, one that does not take breaks or vacations." He has mainly used the laser welder to fill pits, fix prongs and pearl posts, and tack pieces in place to flow solder.
Proper routine maintenance was the most important resource that allowed this unit to run for as long as it did. The three main things the department focused on were changing filters annually, changing the flash lamp every one to two years, and changing the water pump as needed.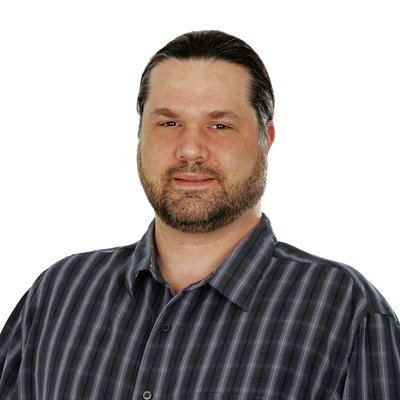 John Vandergriff
Traditional Manufacturing Manager
One thing that helped make the maintenance so easy was the wonderful service our team received by Coherent after the sale. "This, more than anything is the reason I would recommend this machine," stated John. "This laser welder is a dependable workhorse that has everything a jeweler needs for repair."
Since this laser proved how hard-working and dependable it could be for Stuller, our manufacturing department selected to replace it with a brand new Coherent®-Rofin Basic XE-Power Laser Welder. We trust that this unit will be there when we need it and will always be ready to get the job done.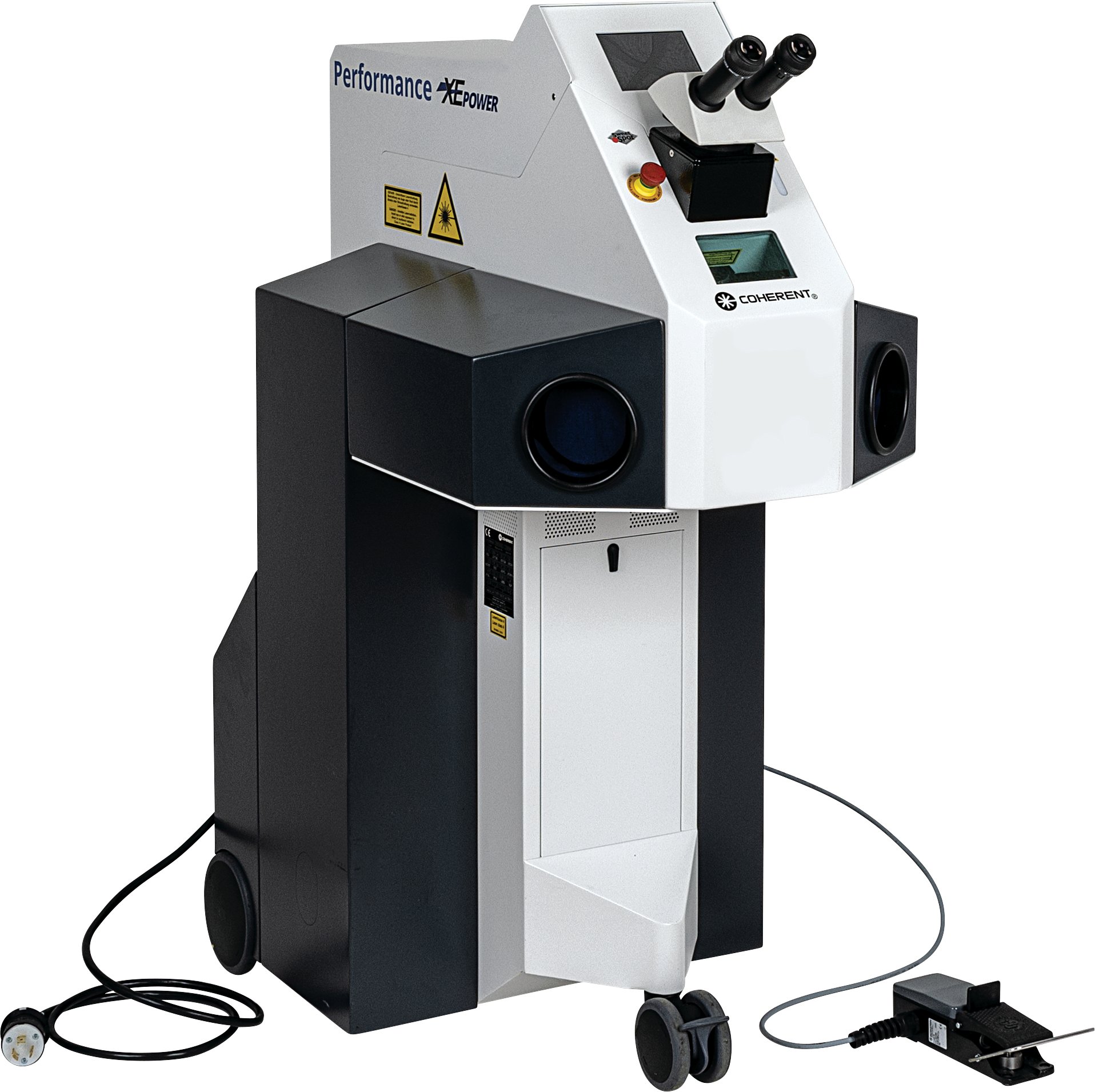 If you'd like to harness this kind of dependability for your shop, please click the link below and order your Coherent®-Rofin Basic XE-Power Laser Welder today. With proper use and maintenance, we can confidently say you will be satisfied for decades to come. If you have any questions, please contact our tools tech team at 1-800-877-7777, ext. 4300.