Learn how to maximize profits and gain loyal customers by offering jewelry repairs and services.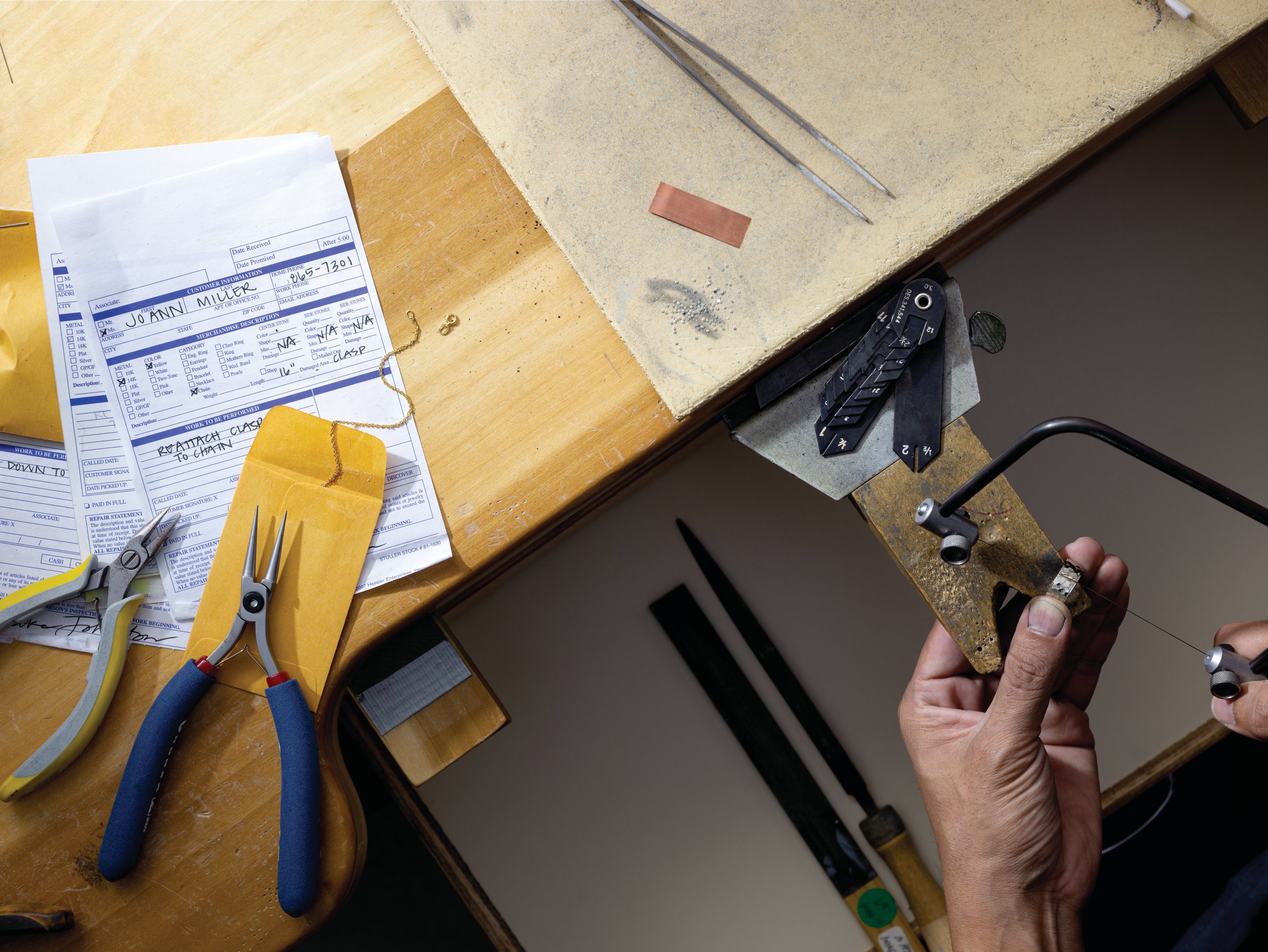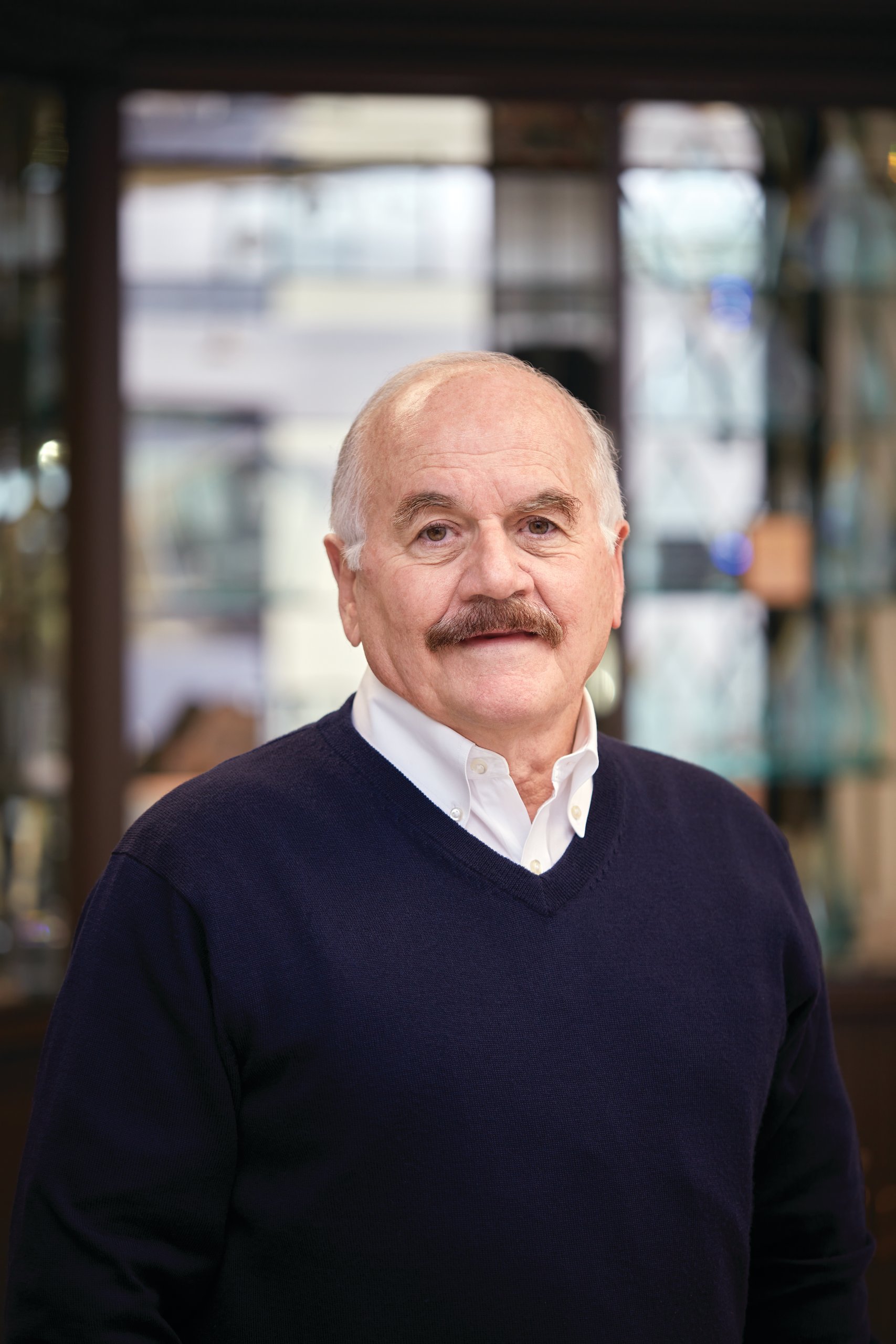 Harold Dupuy, F.G.A., G.G., vice president of strategic analysis for Stuller, has had a multifaceted career in the jewelry industry. In four decades, he has held many roles, ranging from executive leadership in a large public corporation to the operation of an independent store. A Fellow of the Gemmological Association of Great Britain, a GIA Graduate Gemologist®, and a retired ASA Master Gemologist Appraiser®, Harold also owned and operated a private appraisal practice and gemological laboratory before joining Stuller. At Stuller, he draws on this diverse background to analyze, anticipate, and act on shifting currents in the international jewelry market.
Tips on Jewelry Repair Pricing and Services
Determining the right pricing for your jewelry repairs and services can be a challenging task. Finding the perfect balance between profitability and customer satisfaction is crucial. Setting the right repair pricing is not just about covering your costs but also about maximizing your profits and establishing your reputation.
An excellent place to start is the latest edition of David Geller's Blue Book. Geller is the expert on jewelry repair pricing. Most jewelers who don't use the book for setting their repair prices will end up leaving money on the table. The book prices virtually anything that can be fixed or made.
Jewelry Repair
Think about how you are marketing your jewelry store's repair business. If you buy a brand-new car and you go to the dealer and ask them where the repair department is, there's none. However, there is a big sign that says services, right? At new car dealerships, more than 60% of their bottom line comes from services; less than 40% comes from car sales.
Repair is just one part of services. Your jewelry services can include:
Refurbishment (think car detailing)
Repurpose/Restyling (divorces, inherited jewelry, etc.)
Warranty Work (something most jewelers totally miss out on)
Inspections (think of the auto industry — annual safety inspections)
Customization (fastest growing segment in the jewelry industry — less than 2 out of 10 customers buy from the case)
Appraisals, Engraving, Refinishing, Watch battery replacement, etc.
Jewelry repairs typically spike in January, so it's important to be ready for the post-holiday season. Repairs also spike during an economic downturn — people will have their broken jewelry restored to make their money go farther. They may have several pieces that need repair, broken chains, missing stones, etc. in their jewelry box. They'll pay the price for repairs to have something fresh to wear.
Gaining Trust and Loyalty
Services are a critical component of financial success. Services are not about price — they're about trust. The national closing rate for selling jewelry is about 3 or 4 out of 10 consumers. With repairs, the closing rate is 9 out of 10. It's not a price issue —it's a trust issue.
If a customer comes into your store the first time for jewelry repair, you have the opportunity to establish a relationship with them for the rest of their life. Think of it in terms of a valuable life cycle versus a one-time sale.
When you take in their sentimental jewelry, make repairs, and restore it to a "like new" condition, chances are they will return and purchase product. The loyalty factor is much higher after a great repair.
Think of services as an integral part of the jewelry ownership cycle. Service customers are almost 80% more likely to return for a purchase, and repeat service customers will spend about three times more than other customers.
Technology to Consider
Smart jewelers today use a camera system with a large monitor for intake purposes. Sometimes when a piece needs repair, the customer can't see everything that is wrong with it. If you give them a loupe, they may not be able to use it. But if the issues are magnified on the big screen, they'll be able to see all the damage that needs repairing. It also serves as a security checkpoint to document the damage and explain repair fees.
Many jewelry stores now utilize point of sale software which has a module for repairs. They'll still use an envelope for each piece of jewelry that needs to be repaired, but all the data is in the computer, and they'll print out a ticket that goes on an envelope.
When a customer hands over their sentimental jewelry to you for repairs and services, you can increase their trust with proper documentation. A camera system will show every minute problem with their jewelry and protects both parties.
Unique Selling Point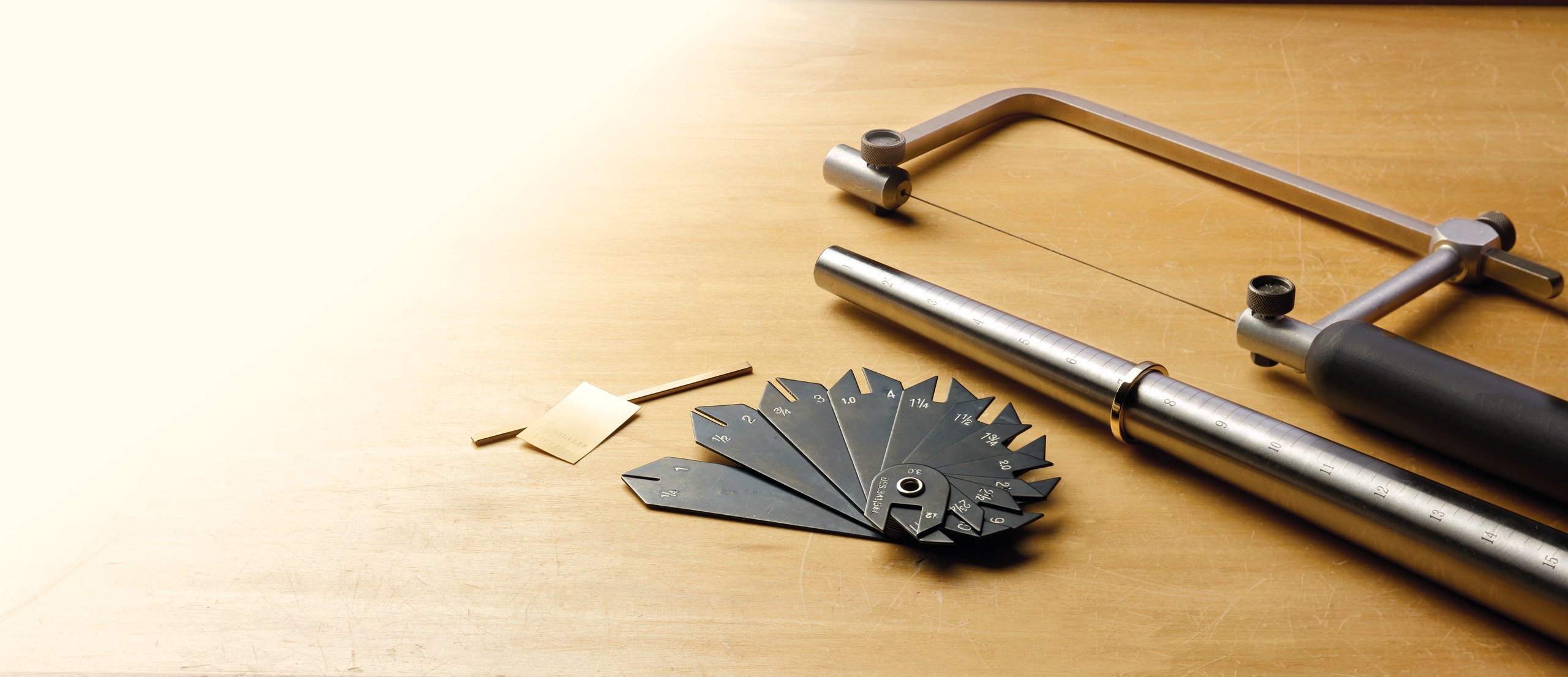 Every retail jeweler needs a Unique Selling Point, or USP. A USP refers to the distinct and compelling aspect of your business that sets you apart from your competitors. Developing a USP will elevate your business from the big box, low-price, low-quality chain stores. Offering a variety of jewelry repairs and services is the perfect way to stand out from the big box retailers who only compete on price.
Increasing foot traffic from jewelry repairs and services is incredibly important. When customers bring their jewelry in for repairs and services, they often develop a rapport with the jeweler, resulting in a higher likelihood of them returning for future purchases and referring friends and family.
Repairs allow jewelers to showcase their expertise and craftsmanship, establishing credibility and differentiating their business from competitors. As a result, increasing foot traffic from jewelry repairs can significantly boost a jeweler's overall sales and reputation, ultimately driving long-term success.
Boost the Perceived Value of Your Services
Consider providing value-added services such as complimentary cleaning and polishing alongside repairs. These small additions can boost the perceived value of your services and help differentiate your business from competitors.
Encourage customers to consider bundling multiple repairs or services together. Offering package deals can not only increase the total value of the repair job but also incentivize customers to opt for additional services they might not have originally considered.
Trustworthy jewelry repairs and services can help to improve your product sales closing rate and maximize profits for your business. Providing quality repair work on sentimental jewelry will enable your customers to experience peace of mind — and that is priceless.
David Geller's Blue Book
Fantastic book
The book is fantastic! We love it, it's an excellent teaching tool. The pricing is perfectly appropriate and easily adjustable.
Buy this book
It's the best money I have ever invested in my business. Paid for itself in the first month
Something I didn't know I couldn't live without
Worth every penny. Repairs have gone from dread to joy.
Excellent source for standardized retail pricing
The amount of research that went into this book is the most I have seen in my 35 years in the industry. It has helped us understand that we have been charging far less than what is truly reasonable.