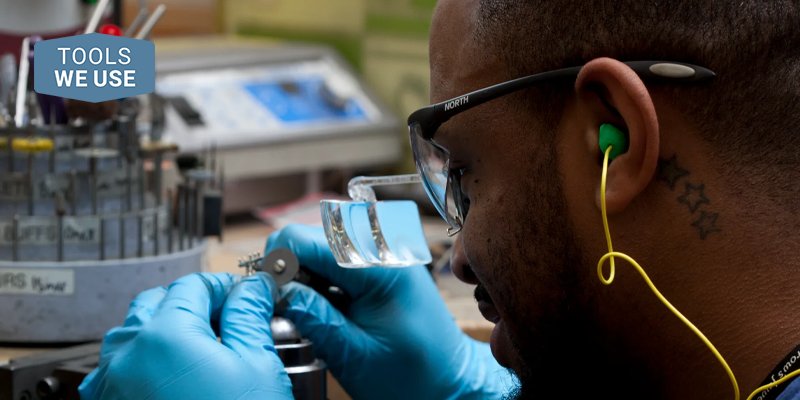 Discover our top solutions to creating a safe work environment in your shop.
We consider shop safety to be paramount for all our teams at Stuller. Today, we're focusing on a few of the tools and essentials we use daily in our manufacturing operations. Stuller has everything you need to improve air quality safety, personal safety, ergonomic safety, and fire safety in your workshop.
Tools We Use
Check out this video to see the tools our experts use in our manufacturing operations. We confidently offer these same tools to you, our valued bench jewelers.
Stuller offers everything you need for workshop safety such as gloves, aprons, glasses, goggles, finger guards, face shields, masks, and respirators. We have the products that will aid in keeping you and your working environment safe and toxin-free.
If you have questions, don't hesitate to contact Stuller's Tools Tech Team at 800-877-7777, ext. 4300. We have experts ready to help you with all your bench jeweler needs. Knowledge is power, and our team has it!