Learn how our comprehensive diamond screening protocols caught this unique find.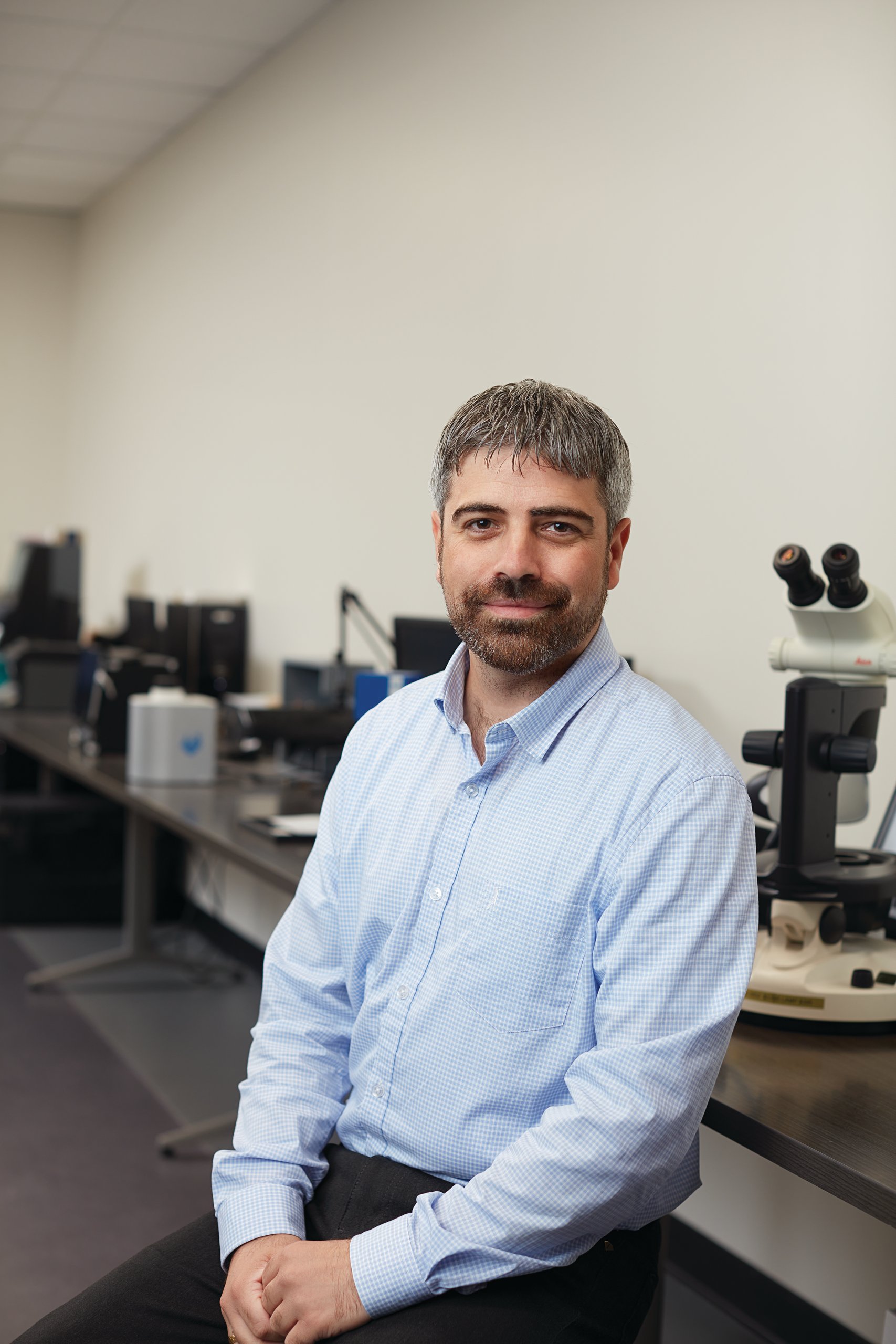 An extremely rare natural diamond made international headlines for Stuller recently due to our team's expertise and dedication to diamond screening. GIA® (Gemological Institute of America®) published an article written by Stuller's Senior Gemologist Guy Borenstein and Diamond and Gemstones Procurement Specialist Sean Oneal in the Summer 2021 edition of their quarterly journal Gems & Gemology that details this incredible find. Guy Borenstein supervises the screening operations in all Stuller departments and locations, including the Stuller Gemological Lab™, which provides a second, more in-depth analysis for the referrals.
A natural round brilliant loose diamond was submitted by a customer to our CAD/CAM department for setting in a custom design. As part of our intake process, every diamond that enters our facility is thoroughly checked and screened to confirm whether it is natural or lab-grown
When the diamond was initially screened by our CAD/CAM team, they received conflicting results. One screener pointed to this being a natural diamond, while the other screener indicated that it was a lab-grown diamond. It was then forwarded to the Stuller Gemological Lab™ for further testing and clarification.
As it turns out, this rare find was a mixed type IaB-IIb diamond with a long-lasting phosphorescence. It is a colorless diamond, and looking at it with the naked eye, you wouldn't realize how unique it truly is. Under ultraviolet light, the scientific data revealed phosphorescence (an afterglow) that lasted for more than 120 seconds. If natural diamonds do have phosphorescence, it usually lasts for a few seconds. Once Guy saw this result, the team used an FTIR spectrometer that revealed this was indeed a unique, rare natural diamond.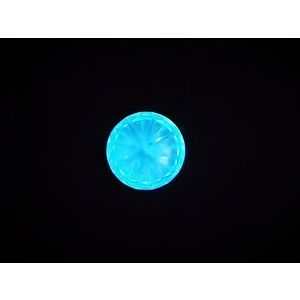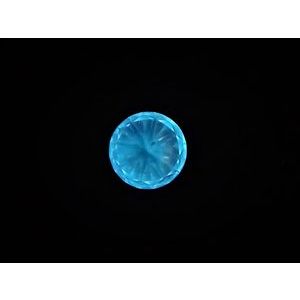 The 0.20 carat diamond's phosphorescence, as seen immediately after exposure to UV light (left) and after 60 seconds of elapsed time (right). Images by Guy Borenstein.
How Rare Is It?
So, how rare exactly is this natural diamond? Guy has worked for 15 years in gemological laboratories and examined thousands of stones every month, and he has never come across a diamond with properties like this before. The publication of this discovery in Gems & Gemology underscores that this is something new.
The Diamond Screening Process: An Evolving Subject
The diamond screening process is an evolving subject that changes due to new advancements in technology, and Stuller stays up-to-date with all the developments. "This case demonstrates that you cannot rely only on one screening technology," says Guy. "You always need at least to have another one of a different technology to make sure that you are fully covered. Our tools department offers such technologies."
If you are in the market for diamond screeners for your business, Guy recommends starting with the following to build your own process. These are also being used by the Stuller team as part of our screening process.
"The two Presidium diamond screeners below differentiate between natural and lab-grown diamonds and cannot identify diamond simulants," explains Guy. "Therefore, it is better to use them in conjunction with diamond testers which can differentiate between diamonds and other minerals."
GIA® iD100® Gem Tester with Pink Diamond Software Upgrade (29-3020)
The GIA® iD100® combines advanced spectroscopic technology with GIA's more than 60 years of diamond and gemstone identification research to distinguish natural diamonds from lab-grown and simulants. The software upgrade comes pre-installed on the device and utilizes the same technology, combined with GIA's pink diamond identification research, to distinguish natural pink diamonds from lab-grown, simulants, and other natural diamonds whose pink color is introduced by treatments involving irradiation and annealing.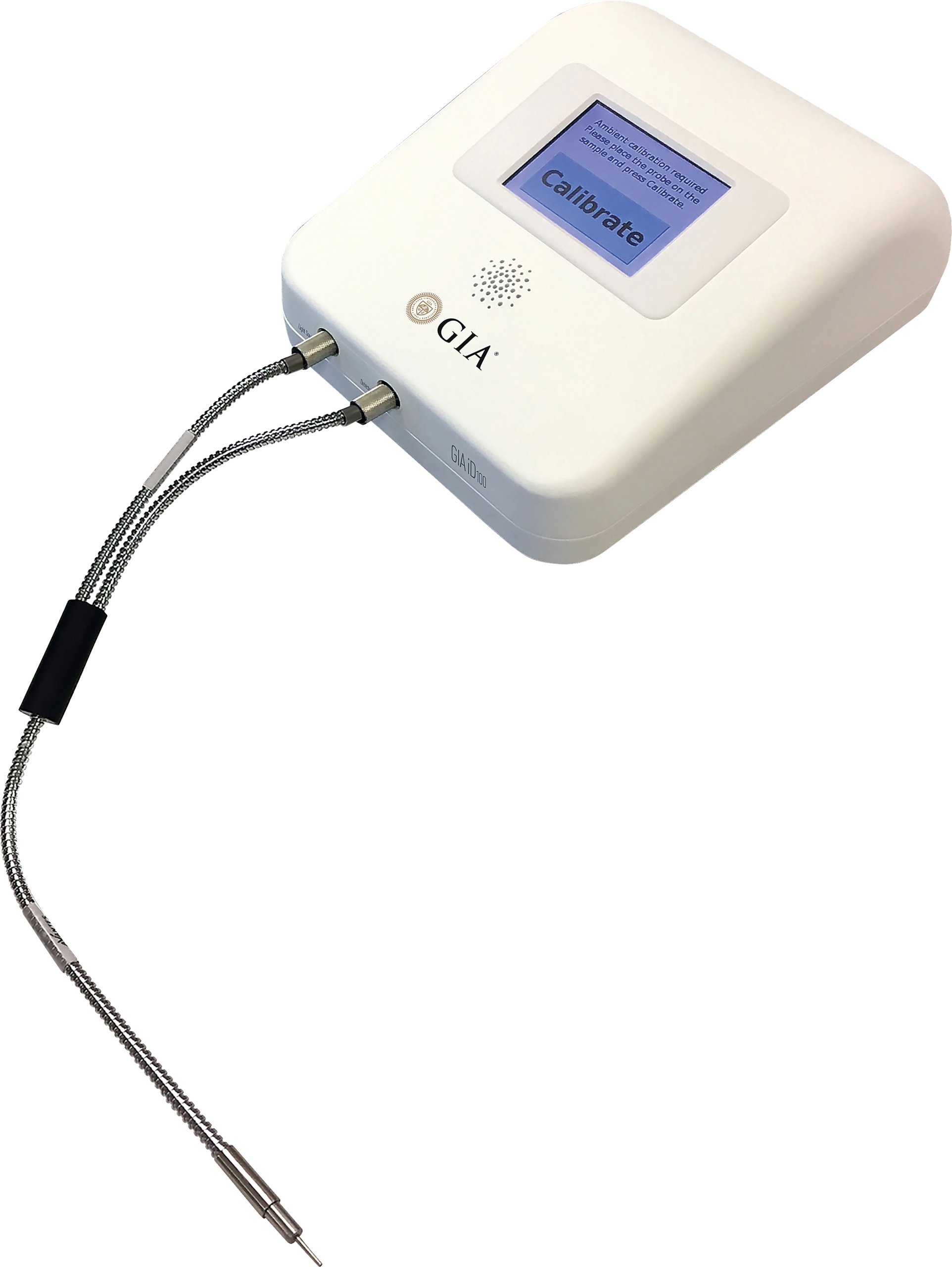 The DiaTrue Mobile V2 by OGI is a portable diamond detector known for its speed and is designed to screen CVD and HPHT lab-grown diamonds. It can screen two to three small pieces of jewelry like rings and earrings at a time. In a few seconds per test, hundreds of diamonds can be analyzed with clear and accurate results. Scan any shape of stones D-K.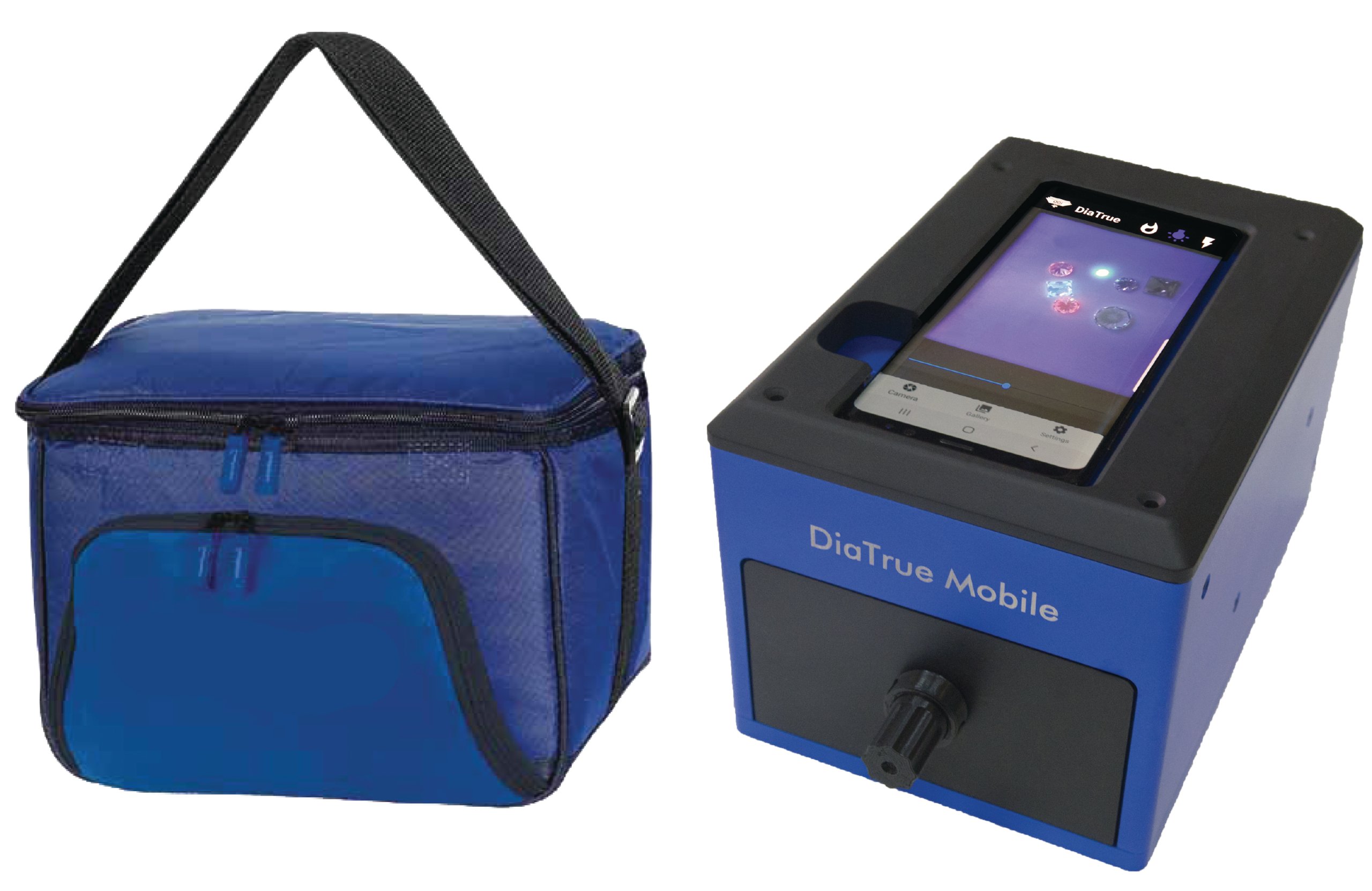 DiaTrue CS2 Scanner (40-4040)
The DiaTrue CS2 Scanner by OGI is also a fast diamond detector on the market and is designed to screen CVD and HPHT lab-grown diamonds. It has a larger chamber than the DiaTrue Mobile V2 and can scan five pieces of jewelry at a time. In a few seconds per test, hundreds of stones can be analyzed with clear and accurate results. Scan any shape of stones D-K.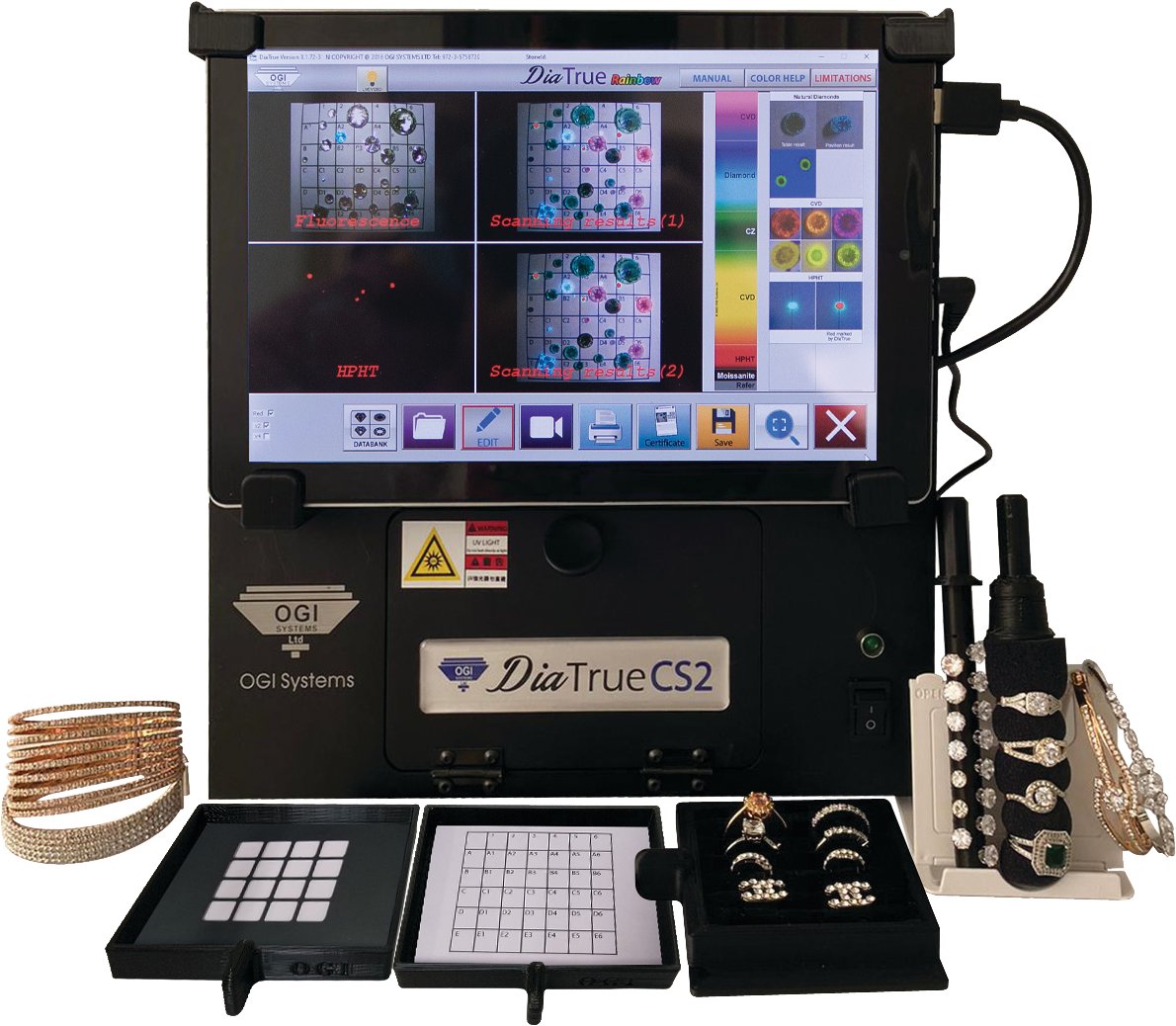 The DiaTrue CXL2 by OGI screens for CVD and HPHT lab-grown diamonds, CZ, and Moissanite. Due to its large chamber, it can scan 15-20 pieces of jewelry at a time and of a larger size. In a few seconds per test, hundreds of stones can be analyzed with clear and accurate results. Scan any shape of stones D-K.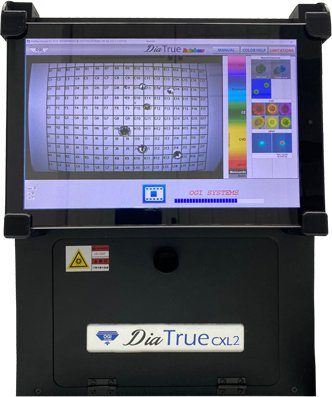 Presidium® Synthetic Diamond Screener II (56-7904)
The Synthetic Diamond Screener II was developed by Presidium® to help screen out Type IIa colorless diamonds, which are likely to be synthetic from the natural Type Ia colorless diamond. Enhanced with additional features, the Synthetic Diamond Screener II now tests for melee diamonds as small as 0.02 carats with instantaneous results, through the measurement of UV absorption.
\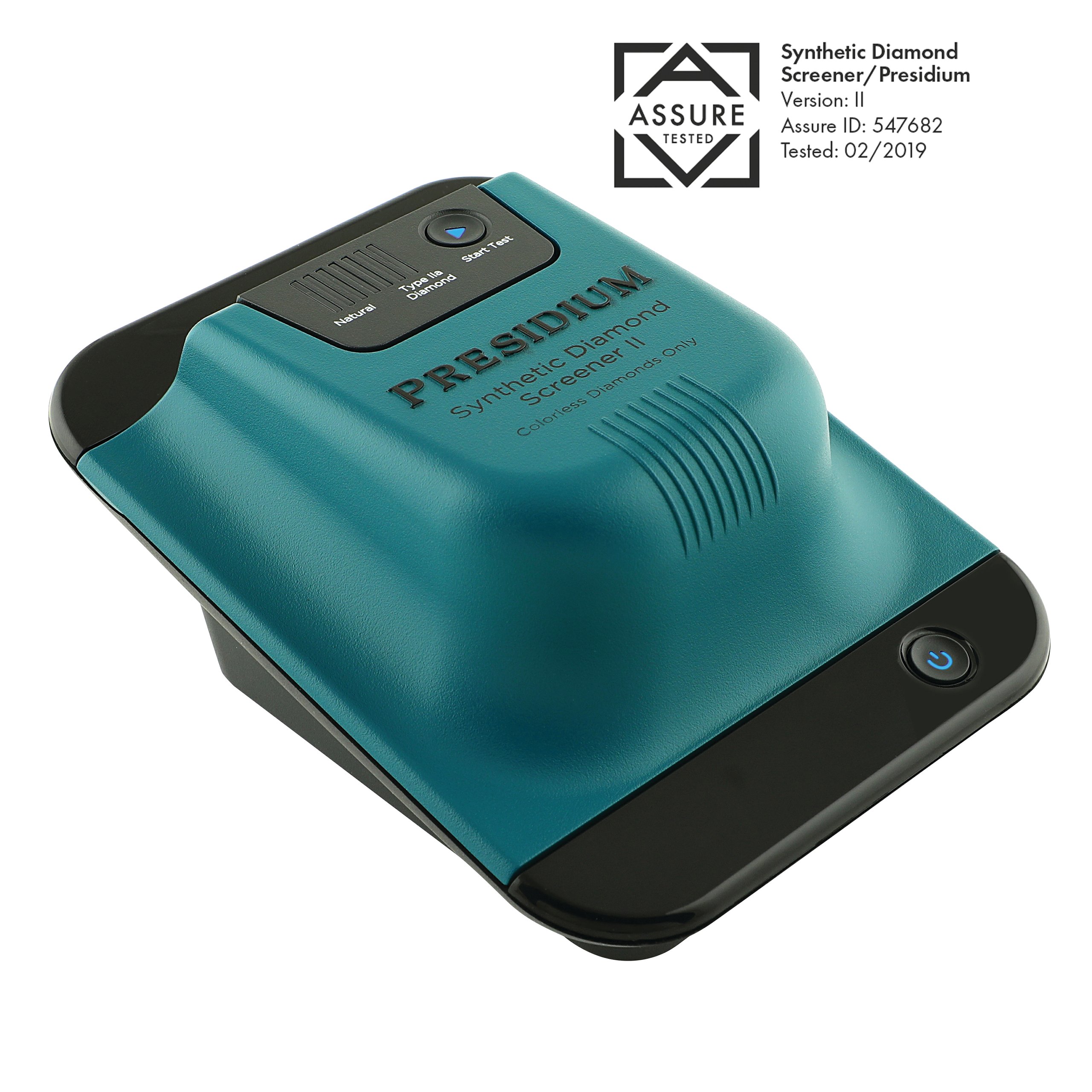 ARI by Presidium® Diamond Screener (54-5454)
ARI by Presidium is a battery-operated handheld diamond screener that tests on colorless diamonds and Moissanite from D to J colors. ARI measures the UV light reflectance ability of diamonds and Moissanite within three seconds. This item also features a six-language selection in graphic user interface with its touchscreen color LCD display. It has a stylish ergonomic design for easy use and portability.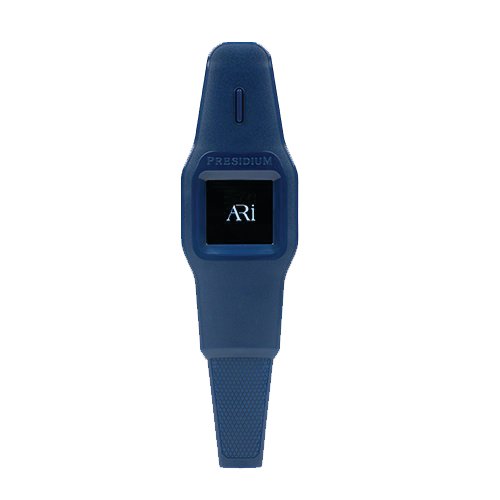 Jewelry tools and supplies are available at Stuller.com at jeweler's cost. Call 800-877-7777.