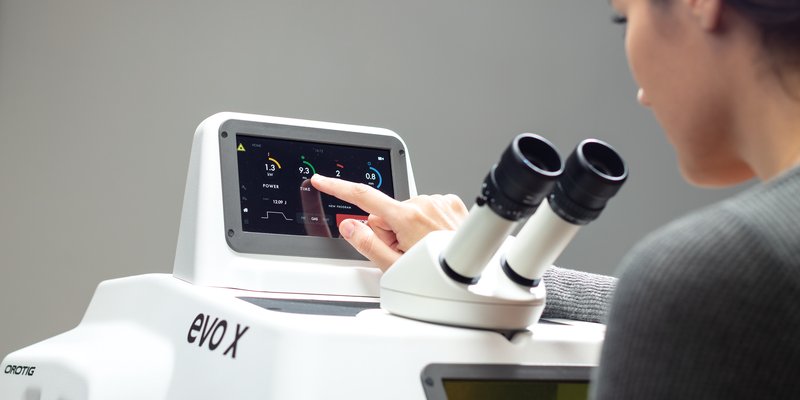 Learn more about one of the most innovative names in the laser industry, and our partnership in bringing trusted, powerful equipment to the jewelry industry.
With the steadily increasing popularity of laser welders, it's no surprise that those in the jewelry industry are still considering the investment of this reliable addition to their shops — notable advantages include increased productivity, streamlined processes, and more service opportunities for a successful repair offering.
From desk models to standing units, laser welders offer a range of features that are designed to meet the needs of any jeweler, and when it comes to trusted names in the industry, Stuller remains dedicated to giving our customers transparency on our vendor partnerships.
Today, we'd like to take a moment to feature one of the leading names in laser equipment, and how their innovative technology continues to take processes within the jewelry industry to the next level: introducing Orotig, a world leader in the advanced development and production of laser technology.
Read on as we dive into a bit of history on this partnered vendor, and how Stuller and Orotig work together to bring quality products to every jeweler with their business and reputation in mind.
Who Is Orotig?
As a leading designer and manufacturer of laser technology and equipment, Orotig caters to more than just the jewelry space; initially, they began with solutions for the dental industry, starting their venture with titanium micro-casting in 1993. By 1995, however, Orotig had entered the world of laser welding with a standing model laser welder, soon moving to bench-style and compact models, completely changing the idea of a jeweler's workstation.
In 2005, Orotig released its first compact welder, now known as its XXS model. As the smallest high-performance bench laser on the market, the company revolutionized the laser welder industry for its customers, and by 2021, welcomed bestselling models Evo X and Revo X.
Although Orotig's timeline of achievements and contributions to the welding, casting and marking industry is much more expansive than what has been mentioned in this article, it's their dedication to quality products, exceptional service, and continuous investment in their advancements that keep them top-of-mind in businesses across the globe — with these values in mind, Orotig is an example of Stuller's ideal partnership.
Partnered With Purpose
With the independent jeweler in mind, Orotig and Stuller share an appreciation and commitment to offering excellent tools and supplies to all businesses and hearing the needs of the industry.
Aside from our inventory of the most trusted laser equipment on the market, we are always looking to develop new resources that connect us to our customers in a way that keeps our promise. With this in mind, it only felt right for us to partner with Orotig in ways that brought support to our customers beyond products — in short, how could we elevate the realm of customer service when it came to being a reliable vendor of the world's leading names in powerful equipment?

As the leading supplier of laser technology, B&D, a Stuller company, takes laser support to the next level; with a variety of offered services that range from diagnostic evaluations and repair to one-on-one training, our team of experts is ready to go above and beyond for our customers. With your purchase of any Orotig laser welder, our goal is to give you the tools beyond delivery to keep your equipment running smoothly, free of any concern, and ready to serve your business for years (and even decades) to come.
Looking to invest in an Orotig laser, but not sure where to begin? Check out our handy resource page to see which model fits your needs and learn more about a special opportunity to save $1,250 on an Orotig laser welder — read on for more details.
Investments That Set You up for Success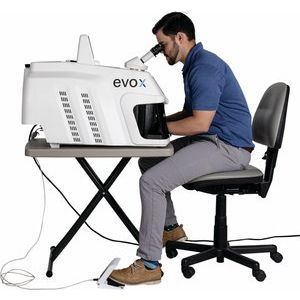 Dedicating themselves for 30 years to providing solutions in jewelry, dentistry, and industrial sectors, Orotig began its journey as one of the most trusted brands in laser welding and powerful equipment with its compact laser welding machine, now known as the Orotig Evo X model.
Orotig laser welders provide solutions for the needs of all-size shops and businesses and are versatile in their output, giving jewelers a reliable resource for customization, large-scale production, high performance, reliable operation, and maintenance. Spotlighting their own SoftSpot™ technology, the Evo X is just one model out of their assortment that provides industry-backed advancement for smaller, cleaner, and deeper weld spots, maximizing cleanliness and excellent welds.
Partnering with Orotig, we are offering a limited-time discount on this revolutionary model, bringing you the opportunity to save up to $1,250 on your purchase! A great model for jewelry repair and medium jobs, you can ensure that you are prepared for any service, from ring sizing and re-tipping prongs to stone setting and titanium welding. With this offer ending on May 31, 2023, it's important to lock in your discount as soon as possible — read below for instructions on how to get started!
How To Get Started:
Applicable to a limited number of units, we want to be sure you have everything you need to take advantage of this incredible deal as soon as possible. To get started on accessing this exclusive offer, we encourage you to check out our promotional page; from here, you can select your preferred method of contact that will alert our Tools Tech Team to reach out, guiding you through any questions and concerns you may have on finding the right laser welder for your needs. In the meantime, you can also access our return on investment (ROI) calculator.
Learn more about the Orotig Evo X Laser Welder and start your purchase today.
Can we add in a callout encouraging people to purchase an Eco X and include a button to take them to shop it?
Rely On Stuller
Finding the right investment for your shop can take extensive research and preparation, especially financially — with this in mind, we want to boost your confidence with the right equipment, whether it's your first purchase or an upgrade.
At Stuller, we are continuously working with names in the industry like Orotig that share the same desire to bring innovative technology and trusted support to jewelers and businesses around the world with confidence that they can provide excellent service to their customers.
For more resources on exploring our assortment of laser welders, check out our handy buying guide, or browse Stuller.com to find a standing or desk model that best fits your needs.