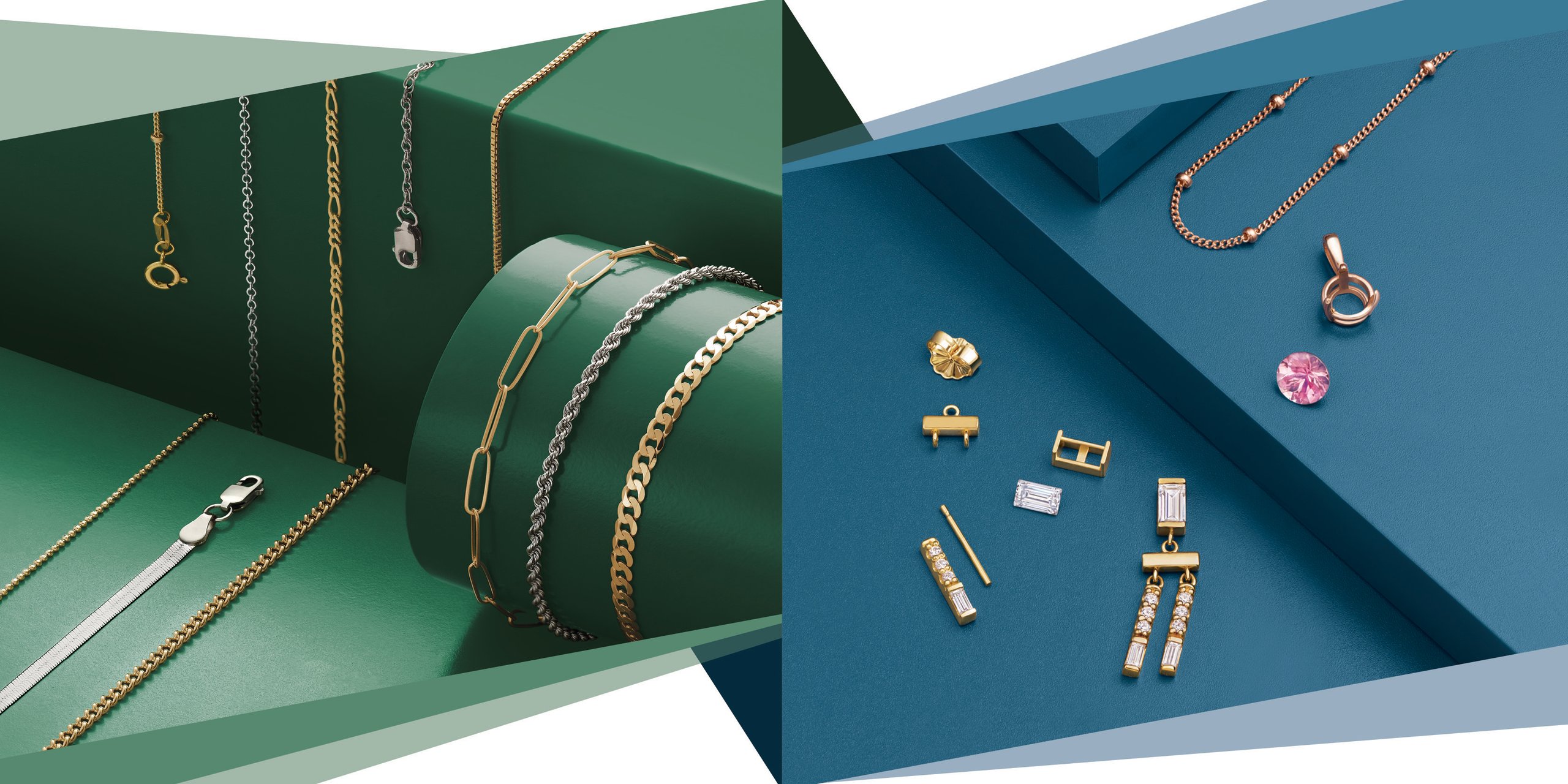 Our newest catalogs are hot off the presses and now available in print and online at Stuller.com. Be on the lookout to receive your copies of Findings & Metals 2024–2025 and Chain & Components 2024–2025 in the mail soon! We are excited to present these catalogs that, when used together, will help you create your customers' dream jewelry.
These catalogs are filled with a wide assortment of new items from our product development and design teams plus the favorites you've come to know and love from Stuller.
New Findings & Metals 2024–2025 Catalog Highlights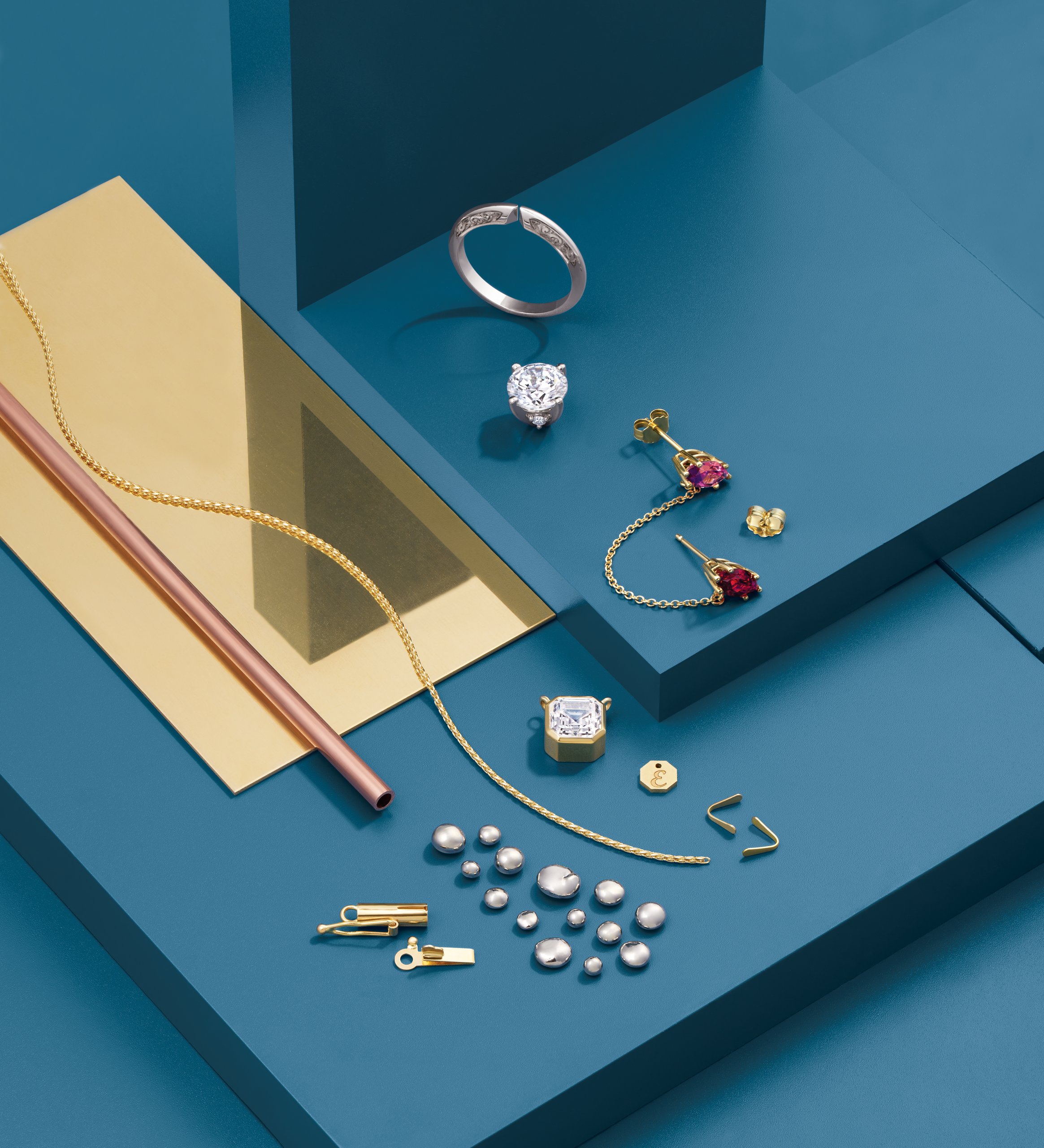 With the extensive selection of findings and metals in this catalog, bench jewelers have access to a myriad of design possibilities. The wide choice of options paves the way for you to create unique and personalized jewelry pieces — from classic and traditional to modern and contemporary and everywhere in between.
Here are a few highlights:
This catalog features more than 1,000 new and expanded items which is approximately 27% of the book.
The first page of each section includes enhanced buyer's guides with updated product measurements.
You'll find new badges including NEW Expansions to denote new sizes and/or new stone shapes added to a series and Lab-Grown to denote lab-grown diamonds.
We have included more charts and visual graphs throughout the catalog for educational purposes.
Check out the dangles and links section for updated charts that show the matching dangle to the link for ease of shopping.
See our expanded assortment of oval jump rings made in-house from SCS-certified 100% recycled metals.
We've added lab-grown diamond set product to the end of multiple sections such as shanks, earring components, clasp, dangles and links, and necklace centers.
The fabricated metals section has updated chart layouts to show our full assortment, making it easier for you to find exactly what you need.
New Chain & Components 2024–2025 Catalog Highlights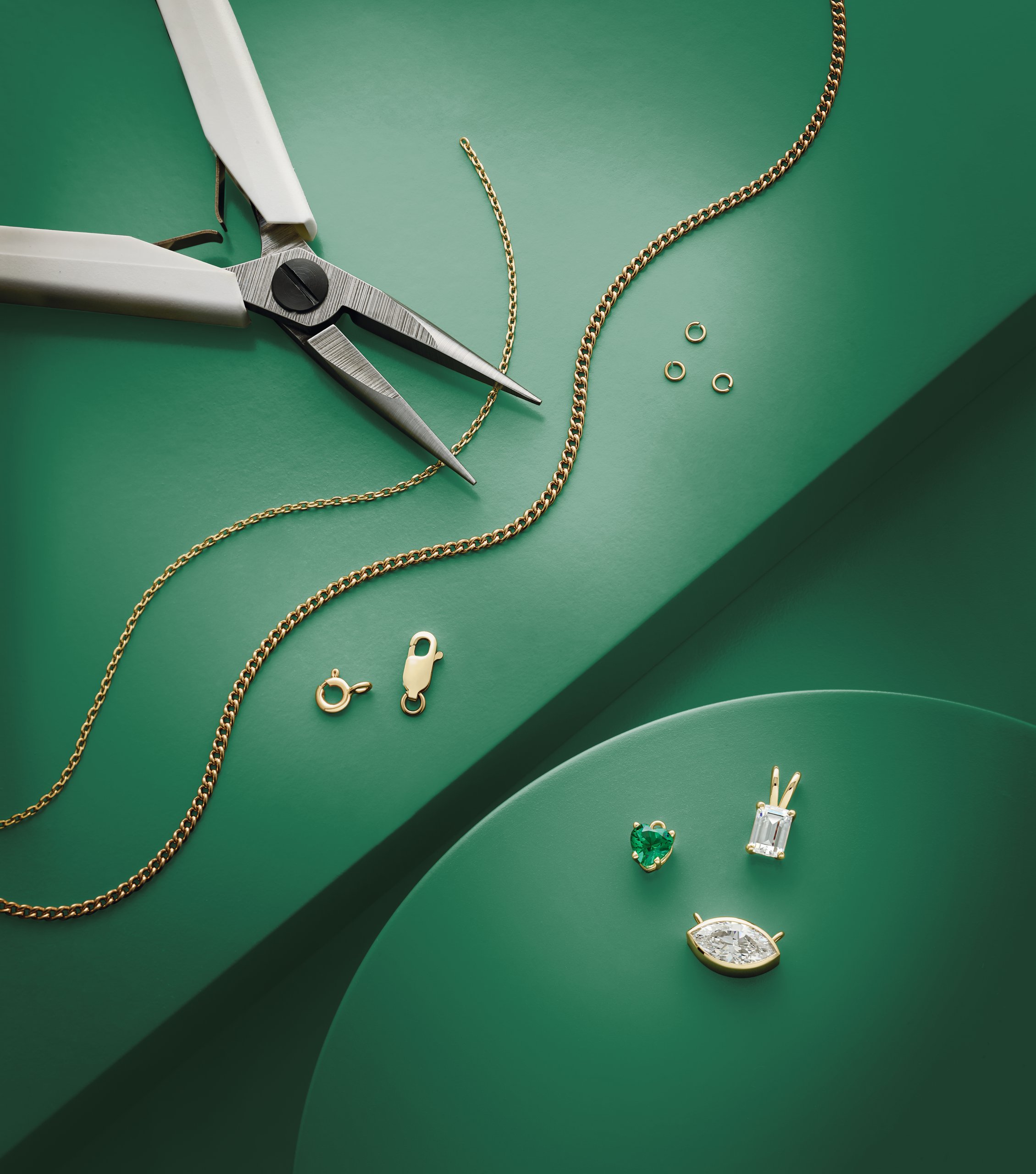 This is Stuller's first comprehensive chain catalog featuring all things chain! With more than 450 new and newly expanded styles, this catalog serves as a time-saving tool and source of inspiration for bench jewelers. The diverse array of chain styles will spark your imagination and help you explore new design possibilities.
Here are a few highlights:
Featured sections include classic and on-trend finished chain, men's chain, custom length chain, chain components, and chain repair.
See the education and resources section at the beginning of the catalog featuring topics including "Add a Chain," chain length and width guides, our new chain style guide with photos and definitions, plus much more.
Badges throughout the book include Lab-Grown, New Expansions, Permanent Jewelry, and more to make shopping easy.
Throughout the component sections, you'll see new multiple lab-grown diamond options, plus new and best-selling bails, necklace centers, dangles and links, jump rings, clasps, chain tags, chain ends, extenders, and safety chains.
Matching chains with different clasp options are notated with corresponding style numbers.
Metal fabrication type callouts are badged throughout the component section and all chain sections and include Metal Mold, Die-Struck, Machined, Hollow, and Laser Cut badges.
The permanent jewelry section showcases best-selling chains, findings, tools, and equipment for permanent jewelry.
As you browse the pages of both new catalogs, we hope they become an important resource for your business. Enjoy these powerful sales tools that are always ready to work.

Wishing you every success,
Enter Stuller's Finding Inspiration Contest

Create two complementary pieces of jewelry using our new catalogs: Findings & Metals 2024–2025 and Chain & Components 2024–2025 for the chance to win one of the prizes below.
01
1st place
New Piece by Piece® Designer Selling System
02
2nd place
$750 Stuller account credit
03
3rd place
$250 Stuller account credit
Contest Rules
From August 14, 2023, through September 15, 2023, create two complementary pieces of jewelry using items from our new catalogs: Findings & Metals 2024–2025 and Chain & Components 2024–2025.    
You must add the item numbers in your submission.    
Creations can be submitted via sketch, render, or a photograph of finished products. Submit your entry via email to contest@stuller.com.   
On September 20, 2023, we will select three Stuller account holders who have submitted their designs. Your account must be in good standing to be selected. We will then notify the winners via email or phone call.    
On September 22, 2023, we will announce the winners on our various social media channels.