How To Operate an Ultrasonic Polisher
This week, we wanted to bring some insight into a tool that many Stuller customers use as an added value to shoppers. The NSK Sheenus Zero Ultrasonic Polisher Set can be used for various purposes at any jeweler's workshop. This polisher is ideal for quickly removing hard layers of EDM deposits, is compatible with working on a wide variety of materials and helps polish difficult areas with ease. Use it for grinding, polishing, removing burns, and mirror-finishing on a mixture of materials from aluminum dies to cemented carbide dies. It is also perfect for plastic and precision molds, electronic dies, ceramic components, press, casting, forging, trimming, and header dies. Let's examine the polisher further and better understand this versatile tool that every jeweler should have.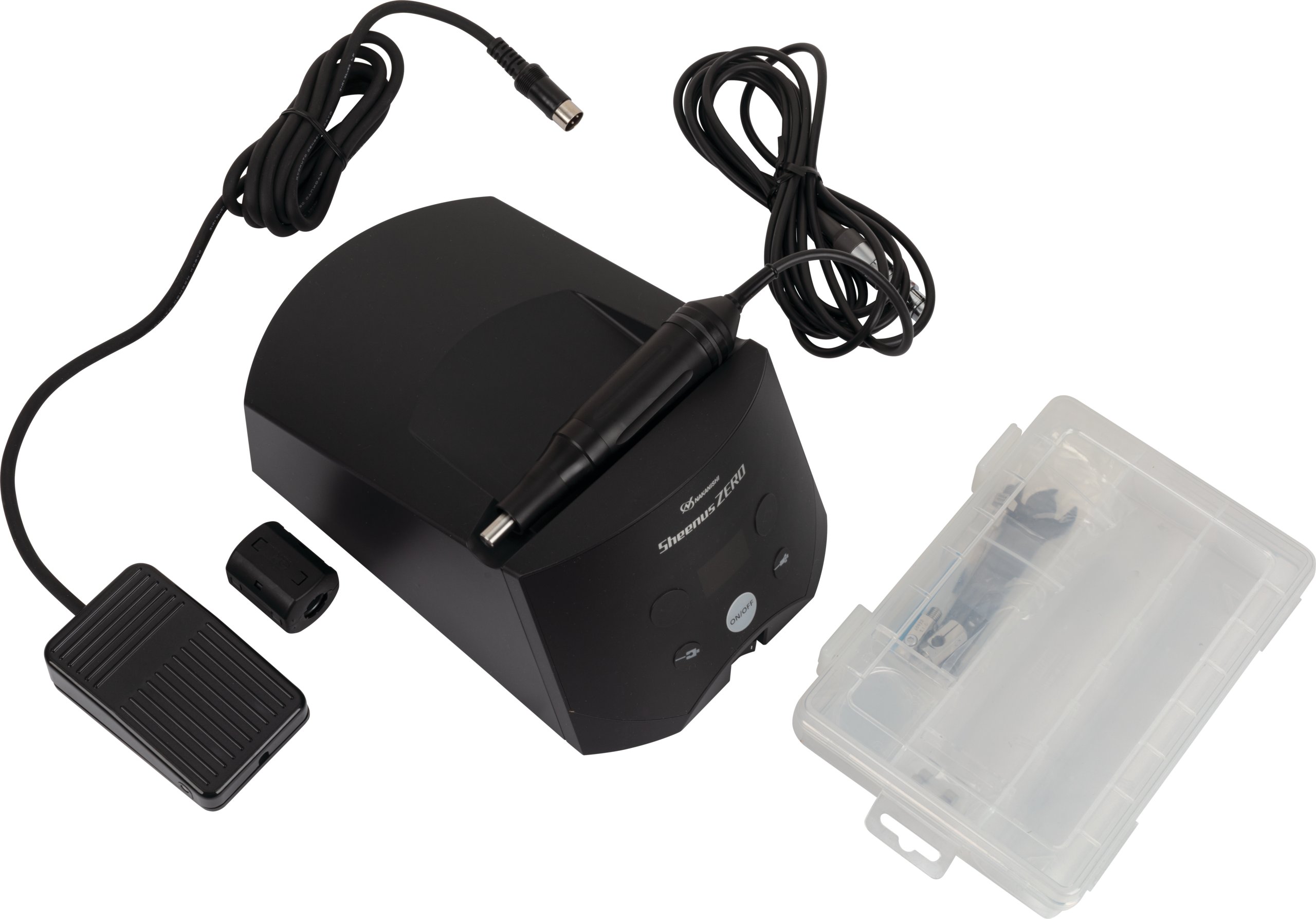 Get To Know Your Ultrasonic Polisher
Whenever the machine is turned on, a series of options will appear on your display. There is an unclamp and clamp button to inform you of what tool you're using. If you're using your ceramic stone, then you will press your unclamp button. If you're using the metal attachment provided with the machine, you press the clamp button.
We recommend working with your ultrasonic polisher on the 19 to 22 power setting. That way, it doesn't get too hot. If you set your power a little too high, it can cause your handpiece to overheat or make a terrible sound. This is not dangerous, but the sound will surely annoy you. However, if you're using the one-piece diamond wheel tool that comes with the one-piece machine and you're hitting the clamp, you can go all the way to the 39 power setting. At Stuller, we use three different ceramic stones with this polisher.
We suggest using the Rectangle 1200 Grit Red Ceramic Stone (21-1205) because it is not as coarse, and for the purpose of polishing, you want to use something that will only remove that roughness. If you needed to polish a really rough item that requires much work, you might need to go with the 800 grit.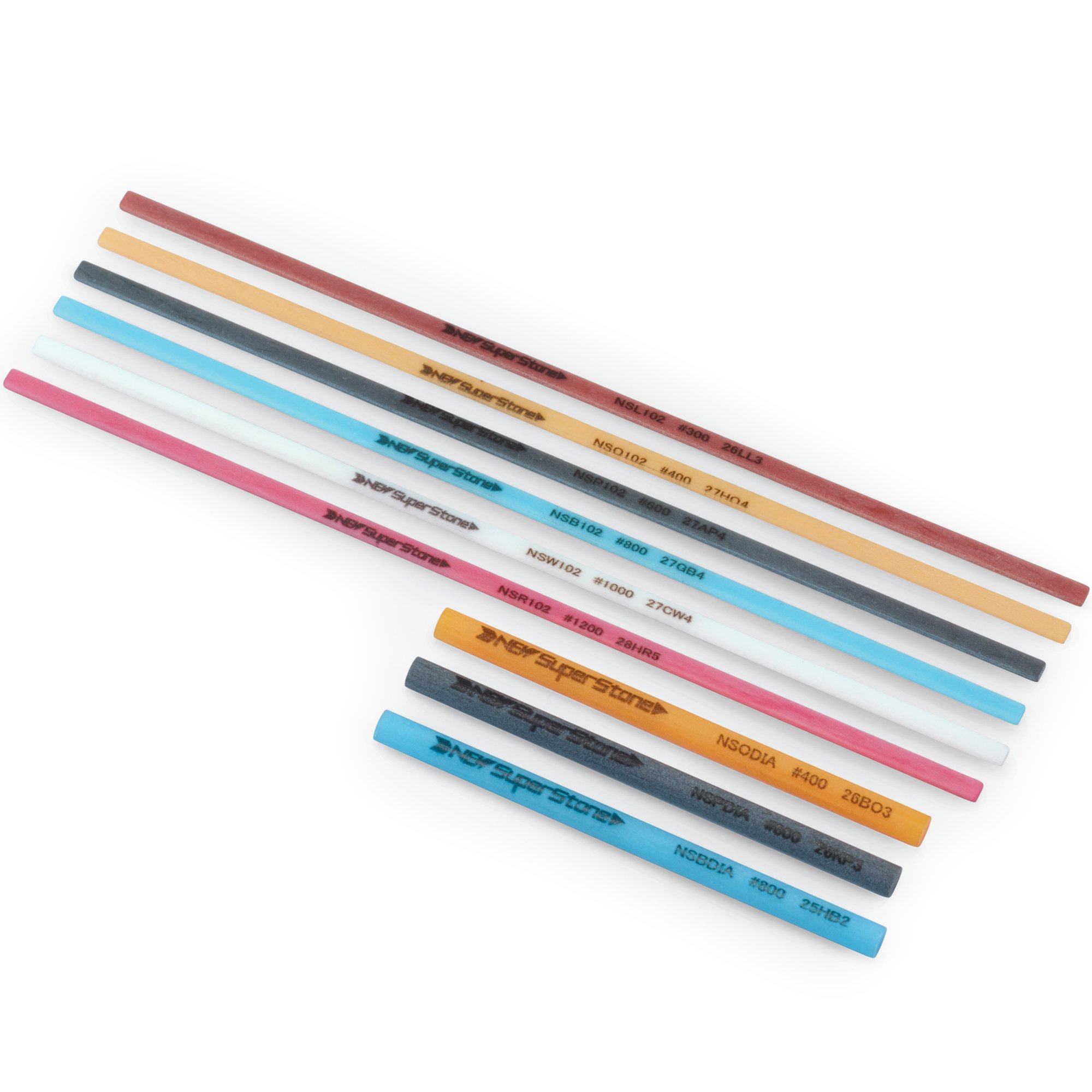 If you tighten your ceramic stone into your handpiece too tight, it will overheat and make noise. However, if it's not tight enough, it will make a sound and let you know it's not secured enough. Once you have your machine ready to be used, you're going to go ahead and turn it on and start operating the machine.
How To Use Your Ultrasonic Polisher
One of the best reasons for working with an ultrasonic polisher is that if you're working with a round piece, you can keep them round, and if you're working on a flat piece, you keep them flat. Everything will be nice and crisp, and you will be able to remove whatever texture is on your piece that is not wanted.
If you need to sharpen the ceramic stone, we recommend using an Eve® Dressing Stone that Stuller can provide you with. By using the sharpening stone, you can shape your ceramic stone to whatever you need.
Once you have removed everything you would like to remove, you're going to go ahead and use radial bristles. The ceramic stones may leave a scratched surface, so you will want to go ahead and remove anything that the ceramic stones left behind with the bristles. We recommend starting by putting the red radial bristle in your NSK Micromotor Kit. The good thing about the micromotor is that they don't have the torque that a flex shaft may have. By using the micromotor and radial bristles, you can remove all of that ultrasonic polisher texture left on your piece.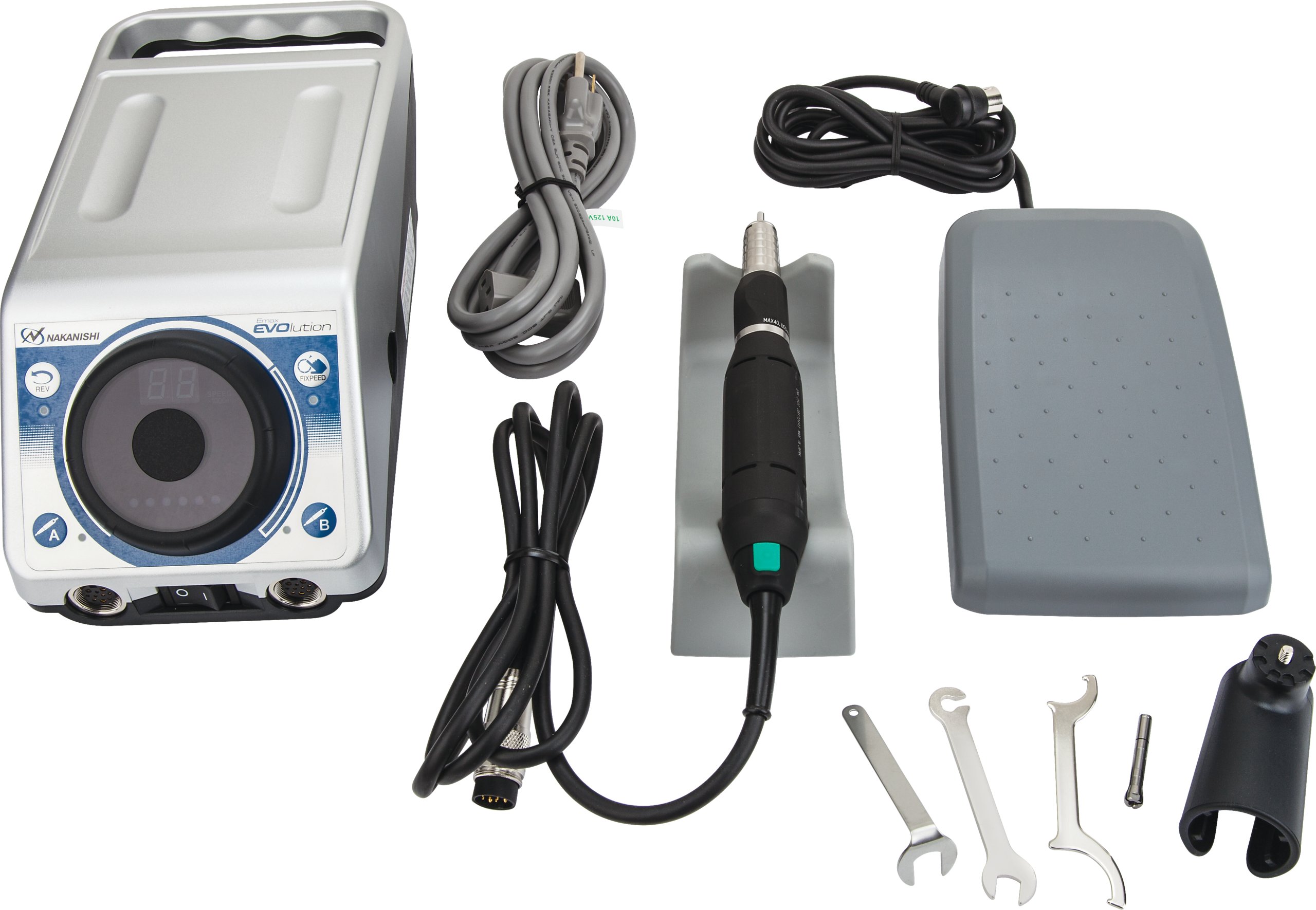 The best thing about the radial bristles is that they are rubber wheels and are very flexible. The rubber wheels are perfect to use for this kind of thing because they allow you to get in all the little nooks and crannies without causing any issues. Once you are finished with the red bristle, move onto the blue bristle and then so forth down the line of grits if you feel it necessary for your piece. In the Radial Bristle Disc Kit, there are many different grits that can help you achieve a nice finish to any piece. By going over your piece with the radial bristles, it is going to make your job a lot easier when polishing. And just like that, you're done!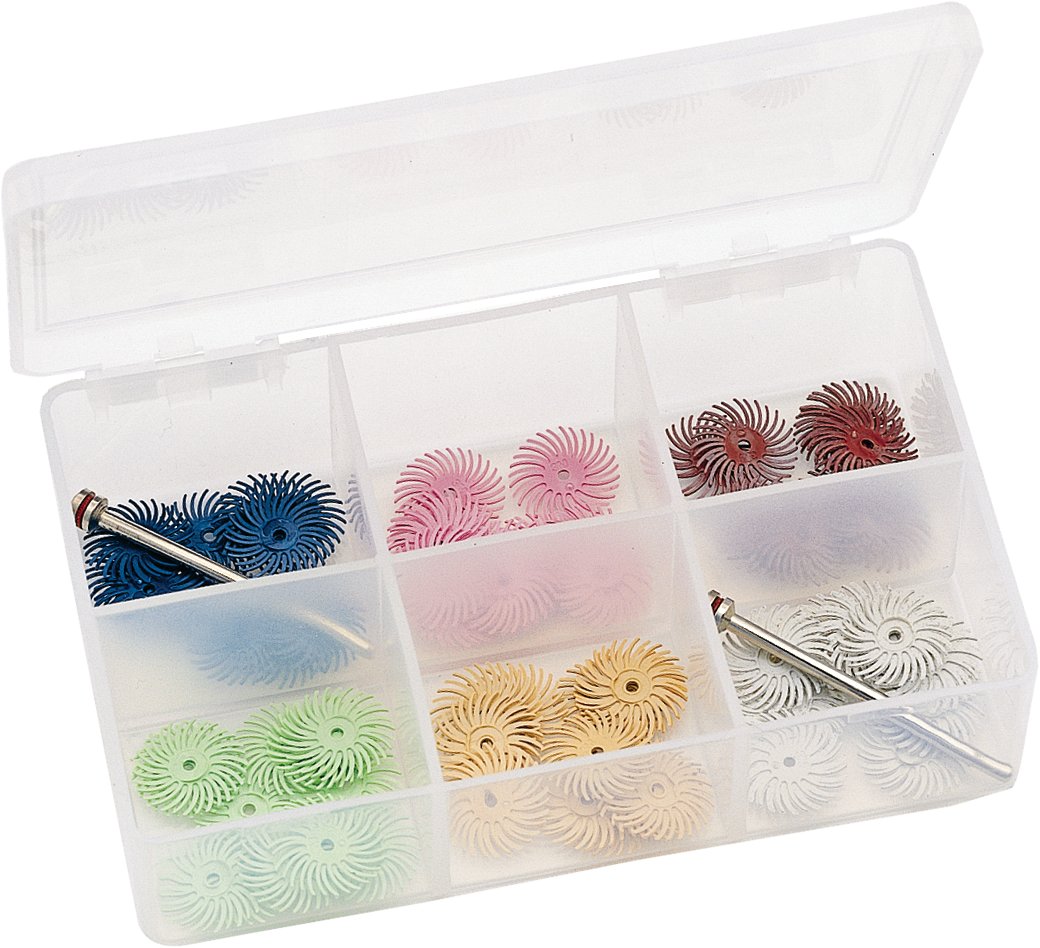 We hope that this has helped you understand how to use your Ultrasonic Polisher. Make sure to check out our supply of polishers, add ons, and more at Stuller.com.