How To: Custom Imprinting Jewelry Packaging Made Easy
Use Stuller's custom imprinting services to your advantage.
Establishing a well-executed brand is something that any business strives for. Everyone wants their packaging to stand out, being that this will be their first impression of you. You can create that perfect relationship with your customers by developing the custom packaging that you've always wanted. With Stuller's Custom Imprinting services and wide packaging options, it's never been easier.
Start by examining your packaging lineup and deciding if you need an upgrade. From tissue, boxes, and totes, take a moment to reflect on your branding efforts and make sure that this is what you want your business to be represented by. Check out these ways that we recommend for increasing the possibility of your packaging standing out from the rest.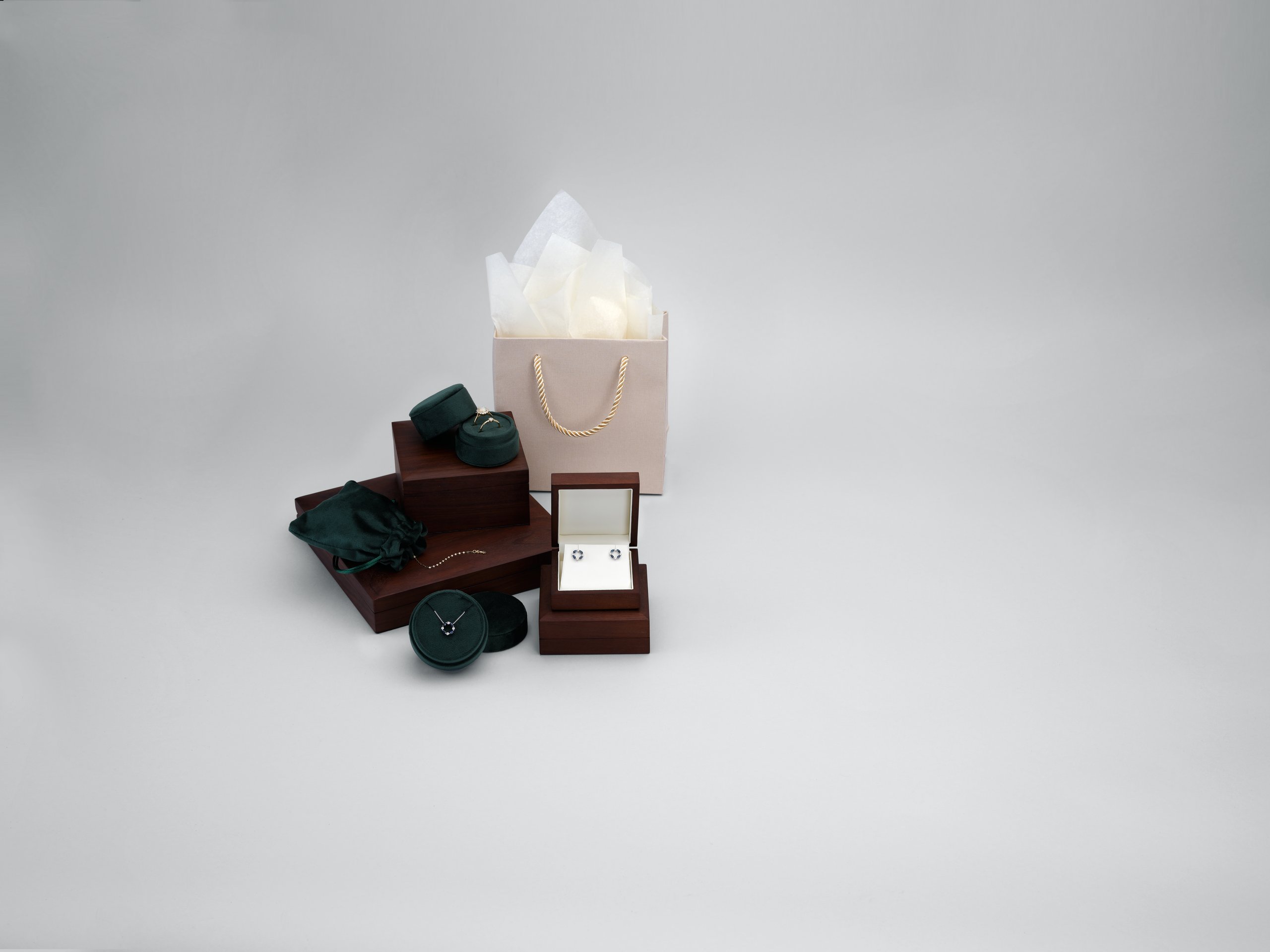 Create the Packaging of Your Dreams
One of the main things that portray your business as a brand is the color scheme that you implement in your packaging. The easiest way to decide which color pallet to go with is to envision your unique design that flows throughout your business and store. Is there a signature color that is an accent throughout your store? If not, take a moment to observe your merchandise and evaluate which color would best compliment the vibe that comes throughout your business. If you're still unsure which color tones you want to go with, neutrals are timeless. A good rule of thumb to remember is that it's hard to go wrong with neutral tones as they look great next to pops of bright color.
If you want a deep, rich color scheme, consider choosing deep blue, purple, or burgundy boxes and totes —accent with gold foil in your custom imprinted jewelry packaging. Customers will feel luxurious as they carry out their new jewelry in style.
If you want a sleek, clean look, choose either a white box with a black logo or vice versa. This timeless dynamic will allow your customers to appreciate the straightforwardness that you provide. Let the jewelry speak for itself!
If you're targeting a younger demographic, use Stuller's imprinting process to customize your logo appearance to any Pantone or CMYK color of your choosing. It's easy to change the color to follow a trend, allowing you to coordinate with any movement you like. Your younger clientele will appreciate this ever-evolving attention to detail, and your custom imprinted packaging will always be picture perfect.
Can't pick a style of packaging? Let us make the decision-making process easier with our 15 template options to help you decide which packaging option you want to choose for your business. Our broad selection of products, colors, and looks are sure to elevate your brand to all new heights.
Update Your Logo
Once you've sorted out your color scheme, take a second to evaluate your logo. Does it need to be updated? If so, Stuller's custom imprinting team has multiple template options available for you to choose from. We use digitally applied ink cured with UV light for a logo that resists flaking and fading. You can print using a single or multiple colors. Choose from convenient pre-mixed colors or pick the specific colors of your brand.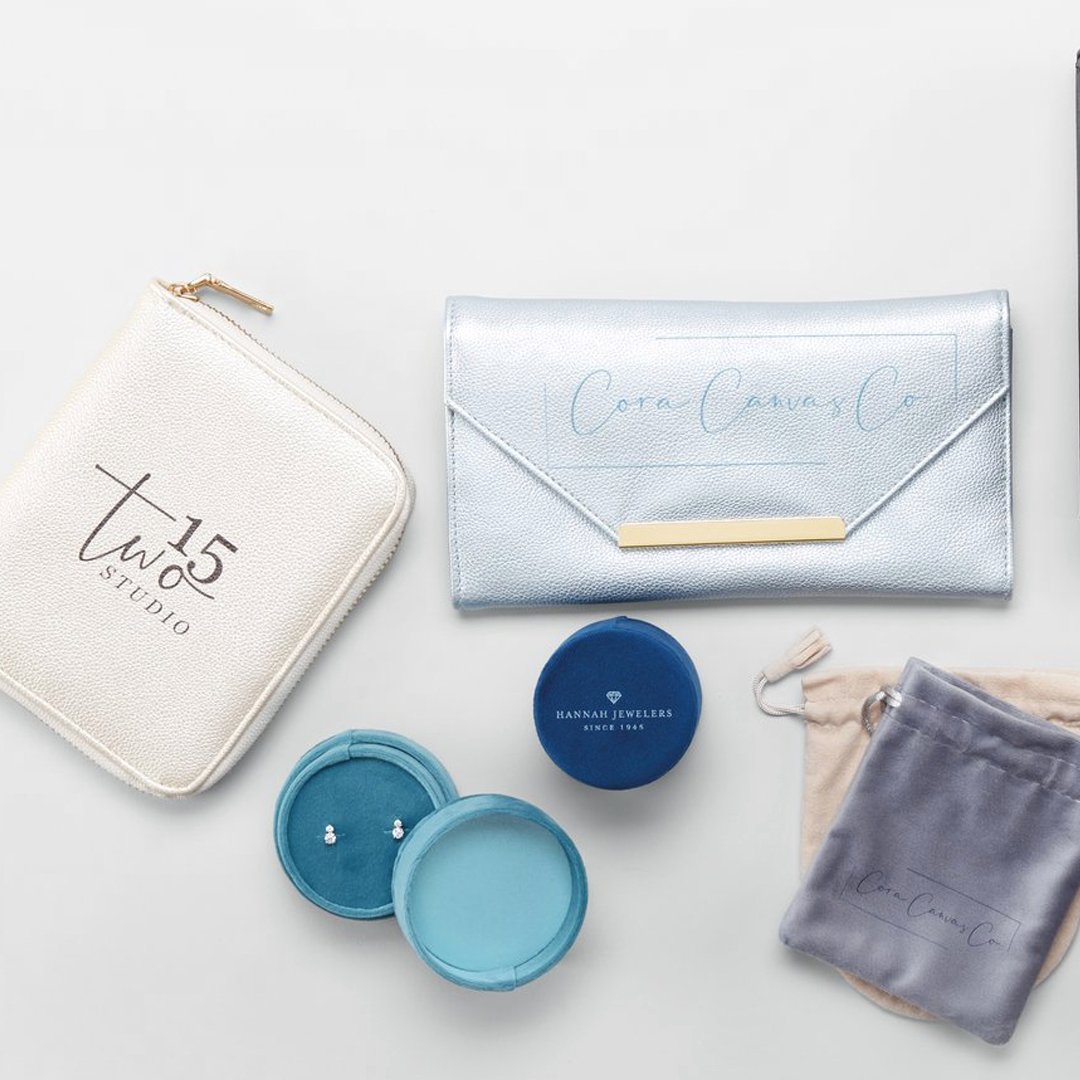 Final Touches
Sometimes, minor things make a lasting impression, but they also can show off your brand even further. Adding a ribbon around ring boxes or including a polishing cloth with your logo imprinted on it does just that. These small elements can increase your brand's relationship with your customers simply by showing that you go the extra mile.
Learn more about our custom imprinting options at Stuller.com/CustomImprinting. Or watch the Custom Imprinting video!