From celebrities and athletes to working professionals and homemakers, everyone is loving pearl jewelry these days. We aren't talking about your grandmother's pearls either. Pearl stud earrings, pearl lapel pins, pearl rings, and more are joining the classic strand of pearls in modern styles.
With this trend becoming increasingly popular, it's crucial you have all the right findings components needed so you can create your own pearl jewelry statements. Let's dive into all the possibilities and hopefully you'll be inspired to fashion your own unique creation!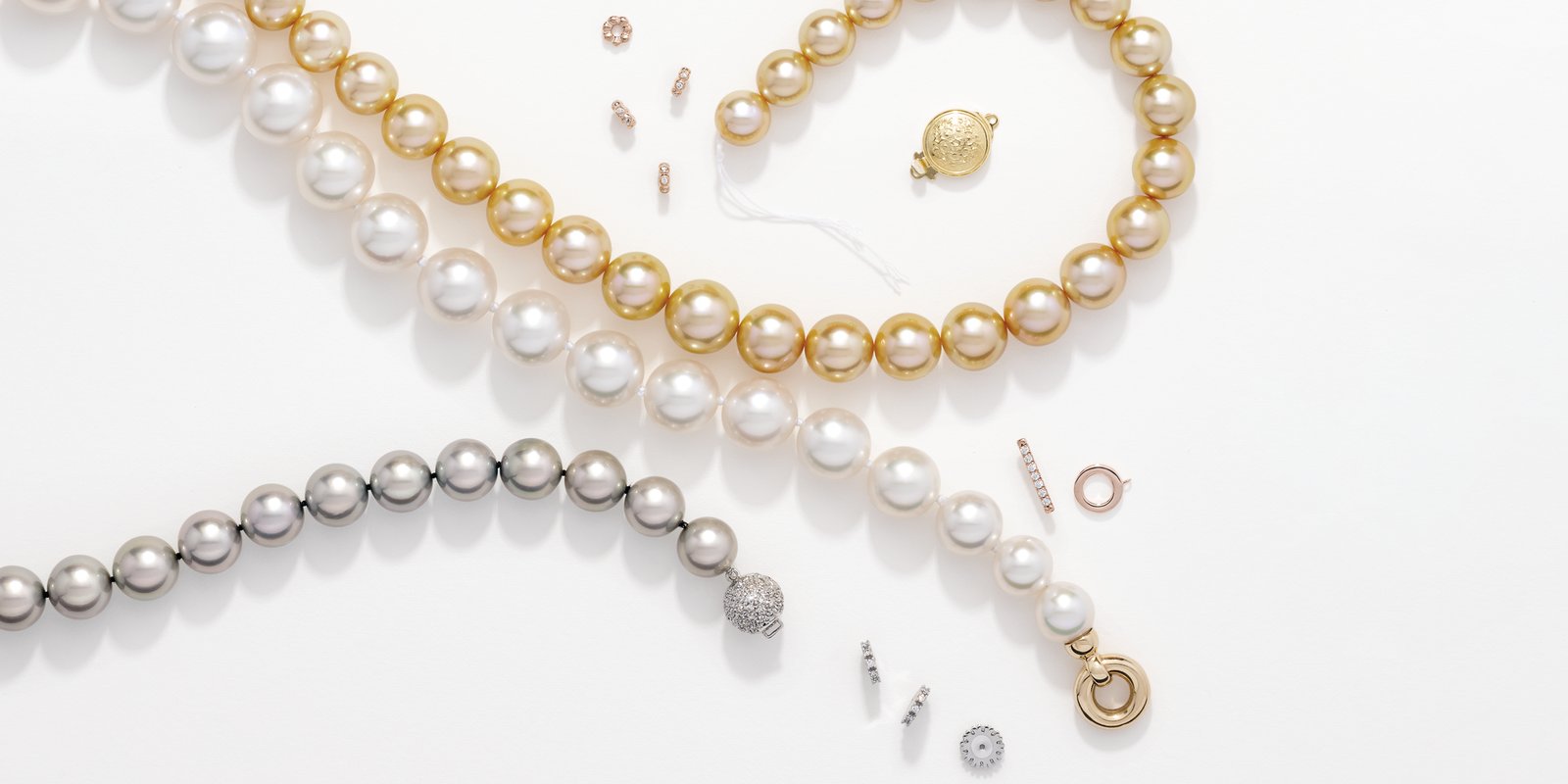 Pearl Stringing Components
Pearl strands are timeless and classic. They are beautiful to wear on a variety of occasions and make for the perfect piece to hand down to future generations. Beads, roundels, chain extenders, charm and enhancer bails, jump rings, wire, cord, and more all come together to form a foundation for custom pearl strands. Keep it simple with a classic pearl strand design or take a modern approach by combining the various components with pearls in new ways — achieving a mix of metal and pearl styles.
Clasps
In a category all their own, we must talk about the perfect finishing touch to any strand of pearls: clasps. There is so much to consider when choosing a clasp. With so many options, it's important to know the functionality you need from your clasp to narrow down the options. For example, are you looking for added security? For ease of use? For visual appeal? Each of these reasons will lead you to different clasps.
Box and barrel clasps are perfect for ensuring extra security because of the double locking feature, which is why this type of clasp is an old favorite to many jewelers.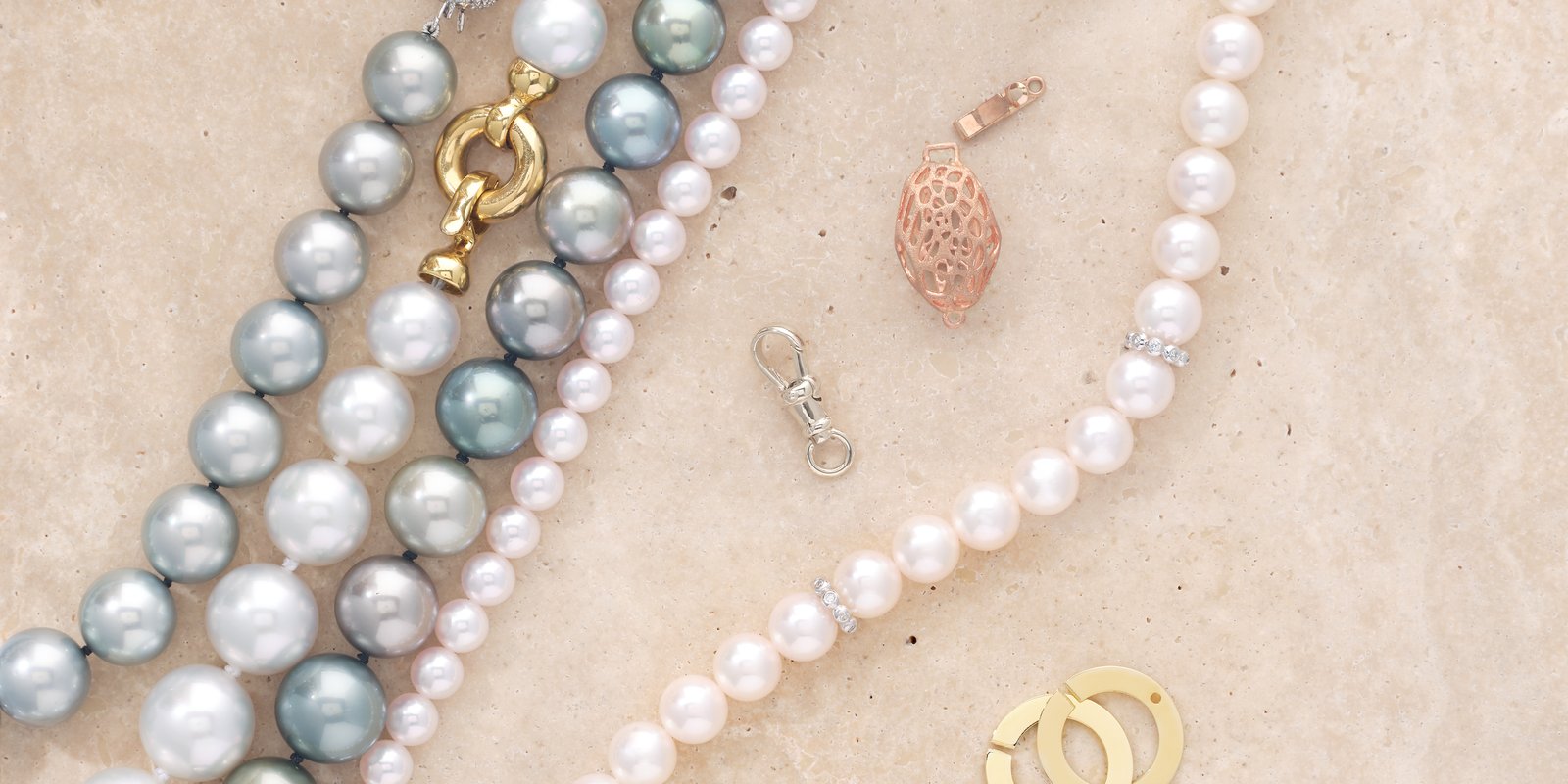 Multi-strand clasps are becoming more necessary as more modern strand styles are increasing in demand. We offer clasps that can hold up to five strands.
The most common clasp to use is the spring ring or lobster clasp. The larger versions of this style make it even easier for the wearer to use, which is always appreciated.
Finally, the most popular clasps for pearl strands are ball clasps. Ball clasps have a pleasing aesthetic with a sphere shape that complements the pearls. More ornate ball clasps serve a dual purpose of being both functional and fashionable. It can be worn on the back of the neck to be a typical clasp or worn on the front as an interesting center statement.
Take a look at our full offering and find clasps that fit each customer.
Brooch and Lapel Pin Components
A great benefit of pearl jewelry is that they are perfect for handing down. As we've mentioned before, pearl jewelry has that kind of appeal that will never go out of style. An elegant way to create these future heirlooms is with brooches and lapel pins.
We offer a finished pin back (372) which makes it easy to create your own brooch simply by soldering the setting onto the opposite side. However, we also have options to help you create your own. All you need is a catch, joint, pin stem and rivet wire.
First, take your hole of the pin stem (832) and put it through the middle of the join (835), lining up your holes. Then, take the rivet wire (20366) and slide through to connect all three. After soldering your brooch to the pin, solder your catch to the opposite side and you have a finished piece! Get started by grabbing these items today.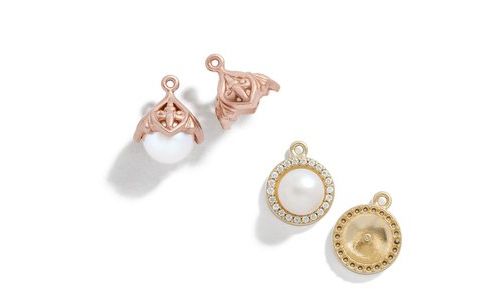 Pearl Dangles
While the first piece of jewelry you think of when discussing pearls might be the pearl strand, simple dangles are helping pearls make a modern appearance. When it comes to style, you have options. We offer a variety of set, semi-set, and unset pearl dangles so you can easily find exactly what you need for any customer.
Add to a chain to create an on-trend pearl necklace, attach to a bail to make a charm, or combine with an earring top to fashion a pair of statement earrings. The options are truly endless.
Pearl jewelry is on the rise, and you will want to find a way to put your own spin on it. Feel confident using findings components developed with an American owned and operated business over the last 50+ years.