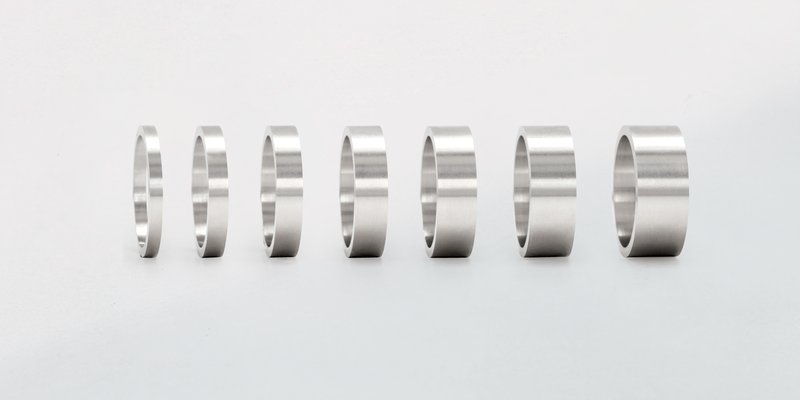 Unlock your creativity with new options using premium materials.
Platinum's lasting allure makes it a prime choice for couples when choosing wedding bands. With more and more couples looking for custom solutions for their wedding bands, offering unique options for them is a great opportunity to expand business and meet your customers' needs. For jewelers that specialize in custom creations, using platinum ring blanks provides endless possibilities for premium, stylish rings. But why platinum? And what options are out there for jewelers to get what they need quickly?
Let's explore the captivating qualities, benefits, and customization potential of platinum along with the latest selection of ring blank options available from Stuller.
Why Choose Platinum?
There are a few primary reasons why someone would want a platinum wedding band.
Platinum has superior durability when it comes to precious metal options — it holds its form well, does not lose metal composition when scratched, and is the most trusted to secure stones.
The pure composition of the alloy means this naturally white metal shines without dulling over time or needing rhodium plating.
The patina that can develop on platinum can also give it a timeless heirloom quality that many couples find attractive.
Platinum is a hypoallergenic metal, which is very attractive to anyone with skin sensitivities.
For these reasons and more, many customers find platinum a desirable choice.
As for the jeweler, platinum requires a little more skill to work with — however, it also gives you a greater profit margin to charge for labor. This gives you a chance to display the quality and value of your craftsmanship when your customers have a piece that needs less maintenance over the years.
Click here to learn more about selling platinum to customers.
Creating Infinite Possibilities
Customization has become an integral part of the jewelry industry, as customers seek personalized pieces that tell their unique stories. Platinum ring blanks provide you with unparalleled versatility and adaptability, allowing you to create bespoke designs that cater to your clients' desires. Whether the design calls for intricate engravings, textured finishes, or the incorporation of mixed metals, platinum offers the perfect foundation for bringing imaginative concepts to life. With platinum ring blanks, the possibilities are truly limitless.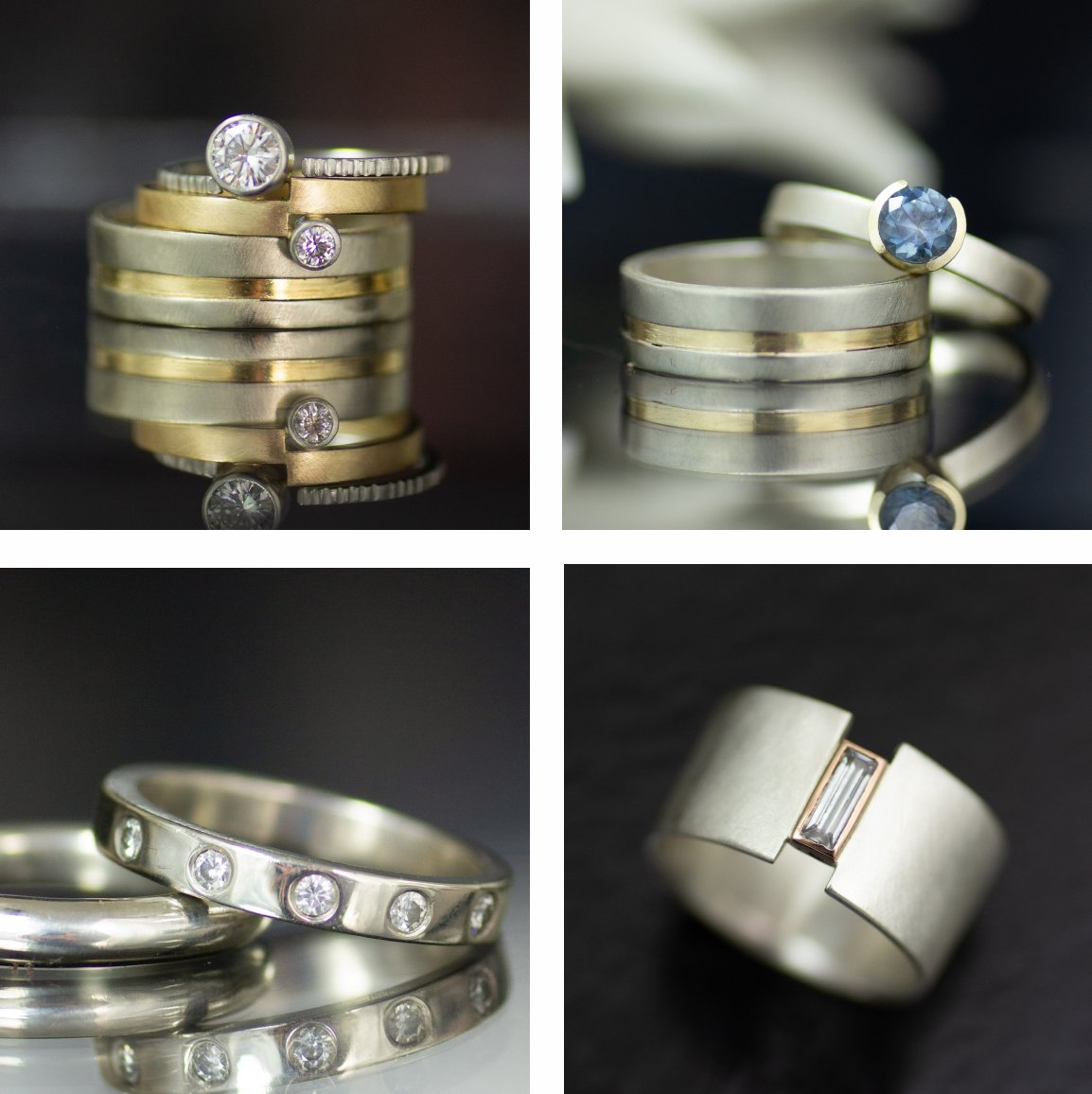 Seattle-based jeweler LOLiDE creates beautiful custom rings made with platinum. Follow her journey on Instagram at @LOLiDEseattle.
Stuller's Solution With Uncompromising Quality
We pride ourselves on offering high-quality fabricated metals that are made with SCS-certified 100% recycled content. Recently, our ring blank assortment expanded to include die-struck platinum ring blanks. The die-struck manufacturing method produces a tighter structure that creates a stronger product. With a variety of finger sizes, widths, and wall thicknesses, there are more than 6,400 options available when it comes to choosing your platinum ring blanks!
Platinum ring blanks open a world of design possibilities, combining enduring beauty, exceptional quality, and customization potential. Whether it's crafting timeless heirlooms or creating personalized pieces that speak to individual stories, platinum remains an unrivaled choice. With Stuller's selection of die-struck platinum ring blanks, you can embark on a journey of innovation and unmatched craftsmanship. Unleash your creativity, embrace the allure of platinum, and bring captivating designs to life with our premium platinum ring blanks.