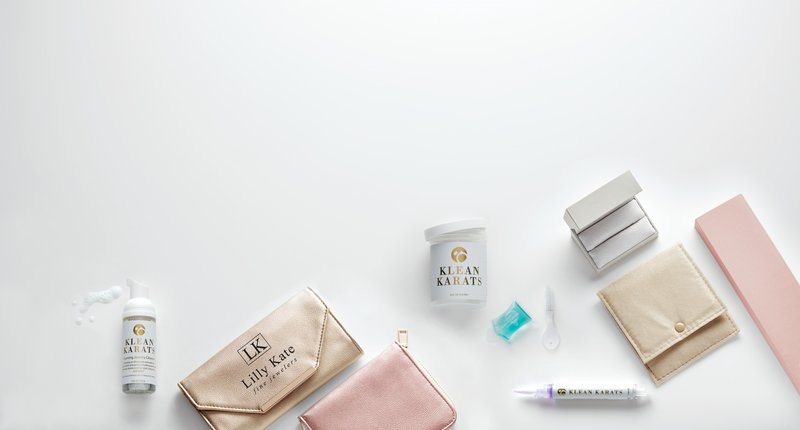 Send your finished repairs back looking their best by incorporating these important repair elements.
Stuller's Repair Month is almost over! We have truly enjoyed sharing all our tips and tricks for the jewelry repair process, and we hope you've learned something from it all. This month-long campaign allowed us to offer insight and educate our customers on the repair process while also showing off some of our favorite tools to complete any restoration job that comes your way. We know this season can get rather busy, so we wanted to give you an easy avenue to find relevant information to get you through it.
To wrap up this campaign, let's go over the finishing touches that happen after the repair is complete. Check out the process and items we recommend for cleaning and polishing your finished pieces, learn about the importance of documenting your work, and how you can elevate your business even further with custom packaging.
Get Their Finished Pieces Sparkling
Before returning your customer's repaired piece of jewelry, you should make sure it's properly cleaned, polished, and shining brighter than it was beforehand. We're here to help you accomplish this task with the tools and equipment you need to finish the job.
To begin the cleaning process, the jewelry should be buffed and polished to remove any minor scratches that may have been created either during the repair or previously by the customer. By doing so, the repaired piece will regain its shine and smooth surface. Use an ultrasonic cleaner to remove all dirt, oils, lotions, and more from the gemstones and metal. Ultrasonics work perfectly for more durable gemstones such as Diamonds, Rubies, and Sapphires. More fragile gemstones like Pearls and Opals may require a more delicate cleaning and handling process. We recommend using hand polishing cloths and supplies to ensure the best clean without the risk of breaking. Use a steamer to remove any remaining cleaning solutions, soap, and dirt particles that may have been missed.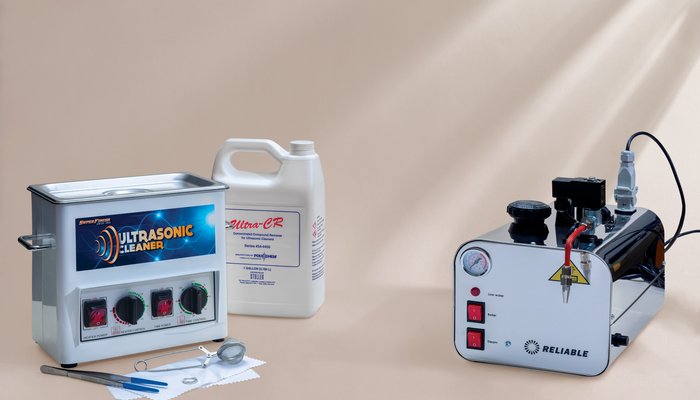 Stay Organized and Always Take Photos
Proper documentation of the repair is not only helpful for you, but it's also a great process for your customer to physically see. By sharing images of the repair journey, you'll build trust with customers and get the opportunity to show off your repair skills with before and after photos. A Dino-Lite Digital Microscope is a perfect tool to capture either a photograph, video, or time-lapsed video with a simple click. Let future customers know what you are capable of by featuring close-up shots of the finished pieces on your website and social channels. These product shots will also make them think of you for future repairs and purchases.
It's also essential to keep yourself organized with appropriate envelopes and forms to ensure that nothing gets lost, and everything is accounted for. There is nothing worse than losing a piece to a customer's most memorable jewelry item because it was misplaced or not put away in the proper storage with the correct forms. Make sure to stock up on bags, forms, and other items to help you stay organized.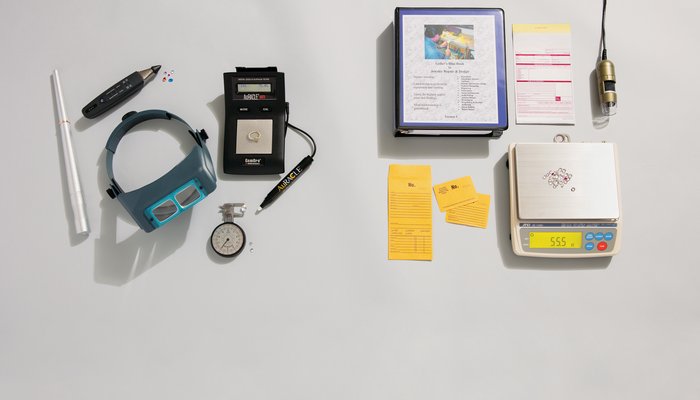 Send Them Home in Style
So, the repair is completed, and you've shown off your handy work. Time to give it back to your customer in style! Your favorite packaging can easily get an upgrade to include your logo by personalizing it with our custom imprinting services. Print your logo on pouches, totes, boxes, and more. Be proud of your business when you send the newly repaired pieces back to their owners.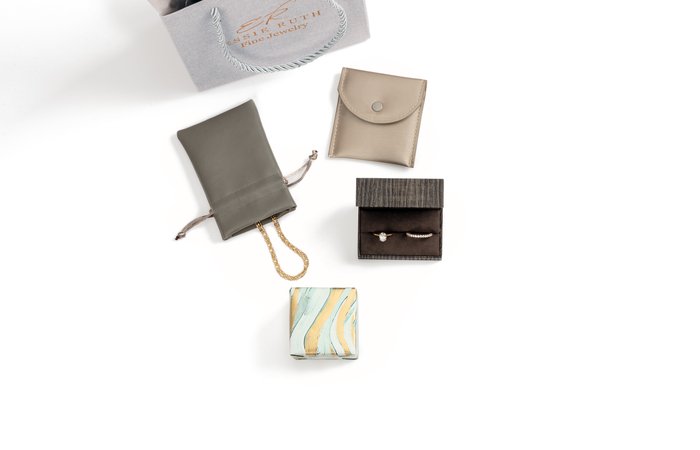 Want to send your customers home with some gifts to remember you by? Consider gifting customers a complimentary add-on like jewelry cleaning kits and polishing cloths.
We also suggest keeping earring back assortment kits on hand. When you complete an earring repair, throw in a few extra earring backs with your customer's order as a little something extra. They'll remember that you went a little further in the repair process when they decide where to go for future repair projects.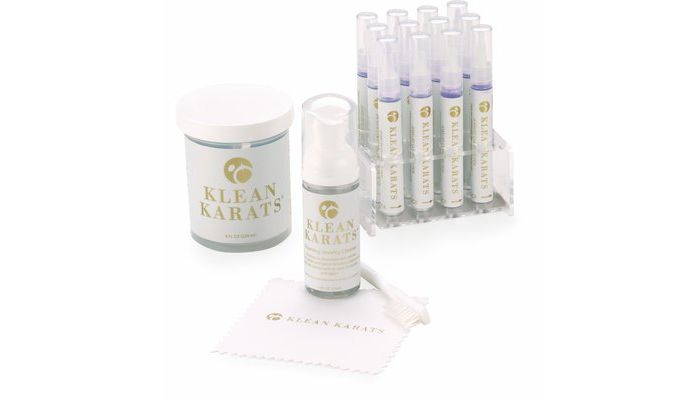 From replacing an earring back to reviving a family heirloom, the end result is always something to be proud of. Make sure to visit Stuller.com/Repair to see even more tools and equipment that can make the busy repair season go by more smoothly.
Check out last week's article where we discussed Common Jewelry Repairs Made Easy and all of the other repair articles published throughout the month. This month has been fun, and we've enjoyed sharing all things repair with you. We hope that we've given you more than enough tool recommendations and tips to have even more successful repair seasons in the future.