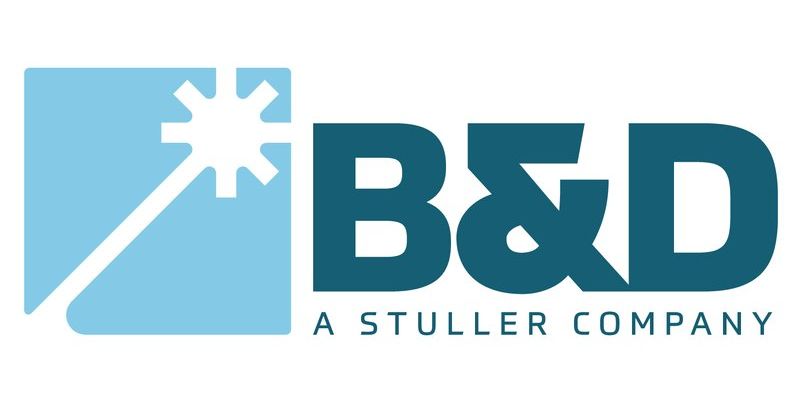 Meet our team of trained experts that work to bring you full support in making the most out of your laser equipment with services that go the extra mile.
As leaders in the jewelry industry, Stuller's purpose has always been founded on these key values: exceptional quality, support, and service. With increasing demand and interest in how innovative tools can benefit businesses, we are always researching and improving our offering of some of the most trusted names in the industry for powerful laser equipment.
No matter the journey, our commitment to every business and jeweler keeps us motivated in bringing them everything they need to succeed, and we understand that at its core, a business thrives with strong, reliable connections. However, we noticed a need for service that goes beyond expectations — thus, founded on the same principles of providing top-notch customer service, we welcomed B&D Sales to the Stuller team!
Dedicated to providing quality and efficient support, our technicians are trained to assess, troubleshoot, and provide solutions to any business that utilizes laser equipment.
Curious about what our team entails? Read on as we dive into everything our B&D team has to offer.
Who is B&D, A Stuller Company?
Established in 1984, B&D Sales was officially acquired by Stuller in 2018, becoming a partnered company with a shared guarantee of bringing expertise to those who use tools in the jewelry industry. Believing that every problem should take one call, our team of highly qualified technicians consists of years of experience to provide you with guidance and solutions that are trusted, efficient, and accessible, no matter your skill level.
As the leading supplier of laser technology, B&D, a Stuller company, aims to go above and beyond with a variety of offered services that range from diagnostic evaluations and repair to one-on-one training. Headquartered in Rhode Island, the B&D team now partners with Stuller to help fill the gap in bringing hands-on, relationship-based services and support to any and every customer. Searching for the right addition to your shop can require a lot of research, and preparation — why do it alone?
We understand that laser equipment is efficient in boosting processes, production, and profitability. This motivates our highly skilled technicians to provide excellent, nationwide service while keeping your business and your success in mind.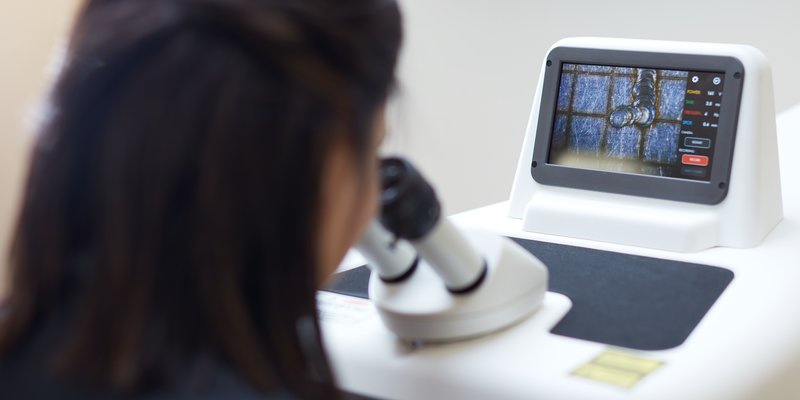 Services
Keeping full and trusted support at the heart of all we do, our B&D technicians proudly offer services that put your needs first, no matter the concern. To bring you assistance in channels that meet your schedule, our current B&D support services are available over the phone, virtually through video chat platforms, and in person to diagnose and repair any laser equipment-related issues.
At this time, our team services models from some of the most well-known names in the laser equipment industry: Coherent®-Rofin, Orotig, BN Laser, Best Built, Siro Lasertec, and more. Our technicians are qualified for all technical and physical support with your equipment, putting you in the best hands to get your business back up and running in no time — we've got you covered from setup to repair with in-stock parts, next-day delivery, and support that goes the extra mile.
Our primary B&D services include:
01
Diagnostics Evaluation
For any error messages or operational malfunctions, our technicians can help you troubleshoot issues with your equipment and provide reliable solutions.
02
Preventative Maintenance and Cleaning
To keep your laser equipment at its finest, we will always recommend routine maintenance for the best results. If you're not sure where to begin or prefer to trust a professional technician, our team is available to inspect and repair your machine in person. We dispatch our trained experts and send them to your shop, ensuring a fast and efficient service.
Extend the lifespan of your equipment with internal and external cleaning that will keep it running at its optimal capacity.
03
Professional Consultation
We understand that at any level, purchasing laser equipment for your business or shop is an investment and should always be treated as such. Our team strives to maintain your equipment's functionality, and in turn, profitability, keeping your mind at ease.
Start 2023 with everything you need to succeed and with our technicians by your side. Available by appointment, we encourage you to discuss your first consultation today with one of our B&D Tech Line experts. Call 1-(401)-781-4810, email at Sales@BDsales.com, or fill out our provided service form after reviewing our service rates.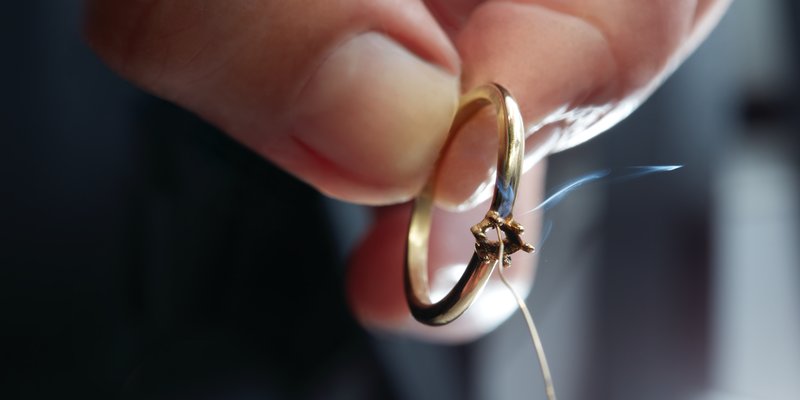 Keeping the Promise
As we move forward in 2023, the team at B&D, a Stuller company, is consistently looking for ways to serve jewelers and businesses of every size and skill set, helping to meet their needs at their own pace. Stay up to date with our upcoming resources as we bring you updates, recommendations, and exclusive announcements from our experts and technicians.
Stuller has remained dedicated to providing excellent service to the jewelry industry for more than 50 years, and jeweler-based relationships are a huge part of our foundational belief to offer tools for success. Founded on the same belief, we are excited and proud to call B&D a Stuller company.