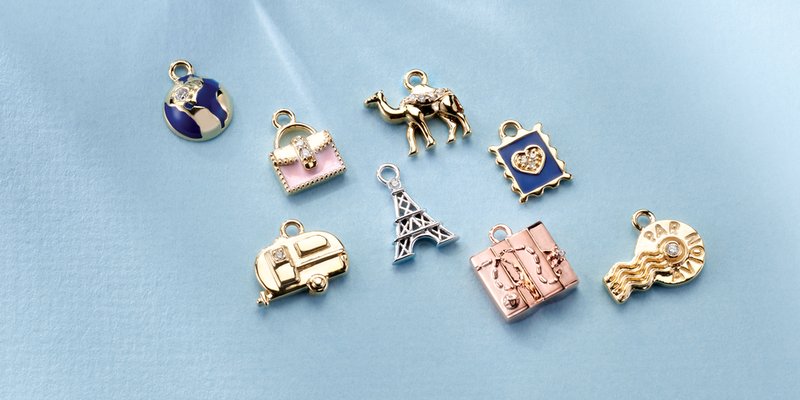 Get inspired and think outside of the box with these innovative uses for Stuller's new findings.
Have you thought of taking a different approach when using a bail, or even revisited the classic charm bracelet with a customer? With today's trends that call for more one-of-a-kind jewelry, getting creative with the componentry you have at your disposal can bring the wow factor to your work.
Let's start with the basics: findings are the building blocks of jewelry, but many jewelers might still get stuck using the same findings without exploring their full potential at the bench. However, with a little creativity, findings can be exceptionally versatile and take your ideas to new heights, especially when it comes to creating truly unique pieces.
In today's article, we dive into a few of Stuller's newest findings that are sure to give you the right start when incorporating creative componentry in your business.
Mark the Moment With Petite Pavé
Symbols are a form of expression and using them in jewelry can be the perfect display of someone's personality — an initial dangle might spark a memory for a loved one, or zodiac-inspired dangles create a new take on how the wearer shares their identity. By adding small touches like dangles and links to traditional pieces, you give customers the opportunity to add sentimental value and tell their stories in a way that feels personal to them.
For an easy approach, start with Petite Pavé, Stuller's curated dangle collection with dozens of styles that cater to a variety of personalities. Available in 12 assortments, each dangle gives your customer the groundwork to mix and match styles or find a single addition to enhance their current look. Still not sure where to start? The ultimate in-store tool, our magnetic components display gives you the flexibility to hand-select individual Petite Pavé dangles for your business and help guide your customer to the right choice. You can also have your displays custom imprinted for an extra detail that is sure to keep their attention.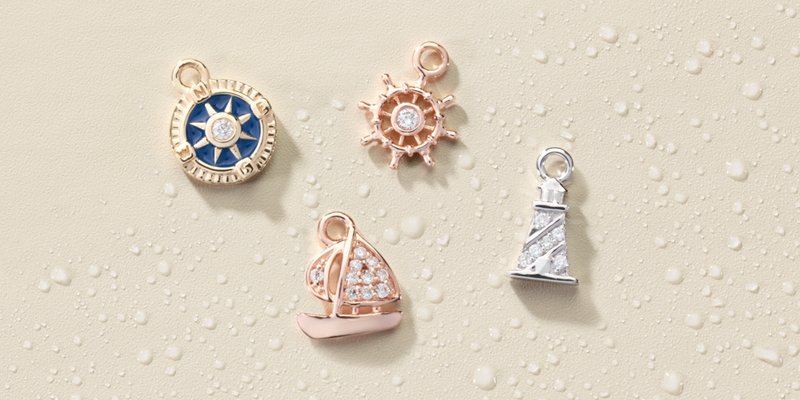 To cater to current trends, our team has added brand-new dangles with exciting, diamond-accented symbols. Travel-themed dangles give the wearer a chance to show where they've been, where they are, and where they are going.
Pro Tip:
For inspiration, try displaying the option of an elevated charm bracelet — permanent or clasped — as an anklet, adorned with Petite Pavé dangles.
Reimagining Bails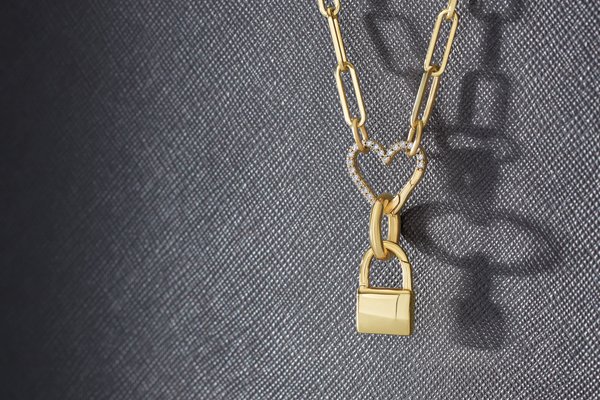 Another exciting trend that is gaining momentum is the transformation of hinged bails as a finishing touch, to an eye-catching focal point.
Traditionally, bails are seen as functional connectors, but they can also be versatile components that stand alone as necklace centers. This allows the customer to effortlessly add or remove pendants without requiring a jeweler's assistance, making it a convenient and adaptable accessory to their lifestyle. You can also use them to add an unexpected touch of elegance to classic styles like chain or pearl strands — the options are limitless.
By reimagining the role of bails in jewelry assembly, you can create new, upscale presentations for a finished piece that feels truly original. Browse new triangle, teardrop, padlock, and heart-shaped charm bail designs to get started and explore accented options for a dazzling statement center.
Creative Brooches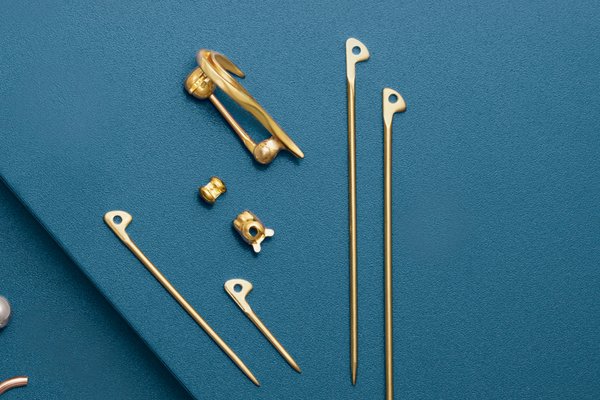 With the right display and a touch of creativity, brooches can become an additional selling point in your offering. Consider arranging them in a way that showcases their individuality, whether it's by theme, style, or color, or highlighting the potential for brooches to be passed down as heirlooms, showcasing their timeless appeal and sentimental value to your customers. No matter how simple they may seem, brooch components are still great elements for innovative jewelry designs.
From new, tie tack posts to brooch catches, explore Stuller's brooch components and confidently offer customers unique, high-quality brooches that stand out in both design and craftsmanship; they also diversify your in-store offering and have the ability to bring in new customers.
Rely On Stuller
While personalization is always a popular route in jewelry design, venturing into unexpected territory might be your key to elevating even the simplest piece. While it might be common to stick to engraving or unique stone setting patterns as a form of customization, repurposing your findings gives you the opportunity to create jewelry pieces with a distinctive flair — and our newest additions give you everything you need to get started.
As always, Stuller remains dedicated to bringing you the best variety and largest in-stock assortment of findings components to keep you on your path to success.