Set your custom design business apart from others by integrating these two pieces of technology onto your sales floor.
There's nothing better than making an effortless sale with a customer and knowing that the piece they've dreamed of and that you helped them design is the item they'll love forever. Put the custom design ability in your customer's hands and watch as they create one-of-a-kind jewelry with your support. With the help of Gemvision's design program CounterSketch® and 3D printers from B9Creations™, you can ensure that your customers will always leave your shop satisfied.
Help your customers design and modify a selected style in CounterSketch, and 3D print their finished creation as a resin sample to try on in no time— all in the comfort of your store. This enhanced customer experience allows you to tackle any design request that comes your way and also helps you build essential customer relationships that are important to your selling success.
A Custom Design Experience
Your customer may have an idea of what they want, but they might need your help to fully envision their creation. Thanks to CounterSketch and its library of styles, you can work side by side with your shopper to determine their design preferences. Cocreate their perfect piece in the design program, which includes an abundance of design elements from the freehand library to ensure that every detail they love is included in the final design. Change a mounting or shank, add or take away accent stones, change the metal quality of the piece, and so much more. The possibilities are endless, and your customer never has to settle for anything less than what they've dreamed of.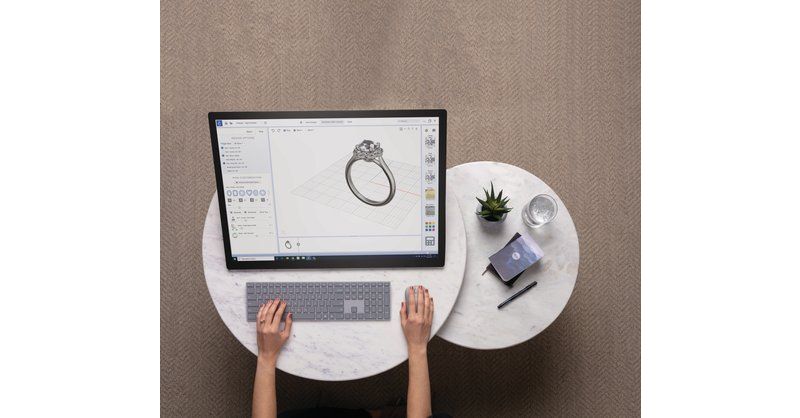 After the design process is complete, create a realistic photo render of their ring in CounterSketch to see every element come together. Want to take this shopping experience to the next level and assure your customer that they have made the right choice? That's where B9Creations and their 3D printing solutions come in.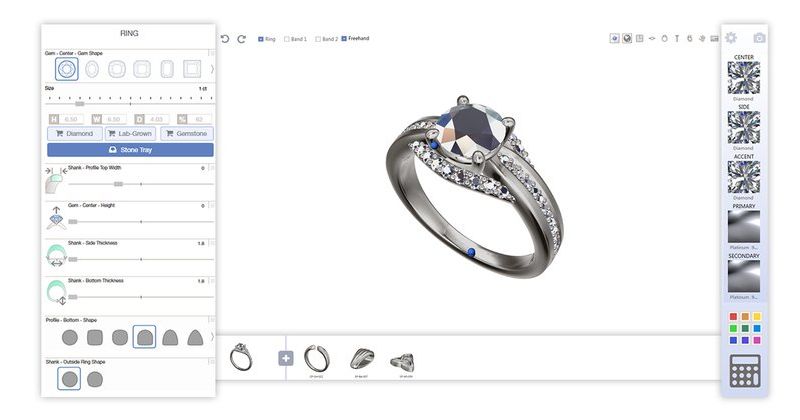 3D Print With Confidence
Now that your customer has seen the on screen version of their design, it might not be enough to close the sale. Take this custom shopping experience one step further by 3D printing your customer's finished design as a physical resin sample for them to try on in your store — in under 30 minutes! Have them touch and feel it, see its actual size, and more.
B9Creations has made the 3D printing process more accessible than ever with their B9 Core Series Printer, Cleaner, and Cure Bundle. This professional 3D printing solution is designed to suit many applications, including jewelry, rapid prototyping, manufacturing, and more. For the process of closing a sale with your customers, using a B9 3D printing solution along with the special high-speed printing gray resin sets you apart from other jewelers. Your shopper can confidently complete their purchase knowing that they made the right decision and that their design is exactly what they imagined.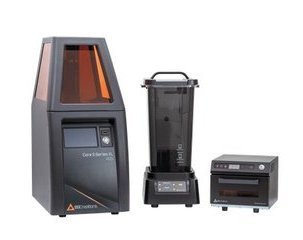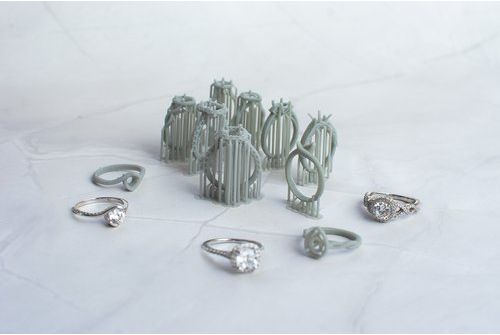 These B9 3D printing solutions are the most successful as well as the most accessible printers to navigate on the market today. There is absolutely no downtime with setup, making sure you can be 3D printing in no time. B9 has made the printing process so easy that anyone can do it — even without any CAD or 3D printing experience.
Once your customer has officially fallen in love with their custom piece, you can send the CounterSketch design to Stuller for production, and our CAD/CAM Services team will do the rest!
Want More Info?
Here are some commonly asked questions in regard to using CounterSketch and B9Creations.
01
Can I print files without the side and melee stones?
For the most accurate representation of your CounterSketch render, all files will print with stones smaller than 4.9mm (excluding center stones).
02
Will my printer allow me to print castable CounterSketch files?
For the fastest and most accurate printing experience, your CounterSketch files will only print in gray resin at 170 microns. All files will be manufactured by Stuller's CAD/CAM Services.
03
Do I need to support my own files?
Yes, but we make it easy! After completing your design, navigate to the CounterSketch menu, select 3D Printing and Print to B9. The file will then auto support and be prepared for your B9 printer.
04
On average, how long does the printing process take?
The printing process takes approximately 15-20 minutes per resin sample. Larger pieces may take longer.
05
What printers allow me to print CounterSketch files?
Enjoy printing your resin samples on the B9 Core Series XL and 550.
For even more frequently asked questions, click here.
Shoppers dream of this unique shopping experience when creating their one-of-a-kind piece. The amazing experience you provide them with gives them a reason to share with others, delivering you even more business. Let CounterSketch and B9Creations help grow your custom jewelry design business even further by doing all of the heavy lifting for you.
If you have any questions or concerns, please feel free to contact Gemvision Technical Support at 1-800-877-7777 or email them at info@gemvision.com.