Help your repairs stand out from the rest
Welcome back to Repair Month at Stuller! We're excited you're here, and we hope you stay tuned as we continue to bring you new tips and tricks for repairs. This week, we're digging into the world of jewelry repair. Not only will we be discussing some key repair jobs that we know fill up your time at the bench, but we also want to mention a few additions that we think will help you go above and beyond with your customers.
It's important to remember that accidents happen. Like small hands reaching up and grasping tightly onto precious chains or fragile clasps breaking after many years of use — things break. Sometimes these types of repairs come out of nowhere, but they don't have to be stressful for you or your customers.
Repair or Upgrade Their Chain
If a customer's favorite necklace is worn regularly, a link in the chain or the entire strand can weaken and begin to break. Ease the frustration that comes with a broken chain by utilizing your laser welder, pulse-arc welder, or torch. Quickly mend broken chain links or even weld two separate chains together to create a unique necklace in seconds with the press of a button. If your customer would prefer to replace the broken chain entirely, Stuller has an abundance of chain and cord options to choose from in various metal qualities, lengths, sizes, and styles.
Consider adding other chain accessories to your customer's pieces to help leave an even longer-lasting impression. Add jump rings at one-inch increments or chain extenders to create adjustable lengths for their necklace and engravable chain tags with your brand. These extra additions can quickly elevate a repair job from a basic restoration to an unforgettable experience. Show your customers how far you will go to keep them returning.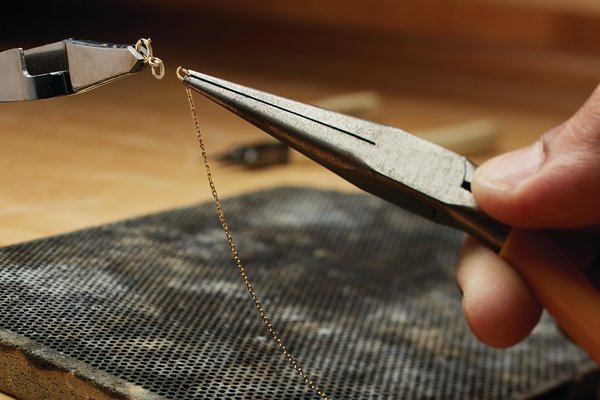 Help Their Pieces Shine Bright
Over time, the rhodium plating that is initially applied to a white gold piece of jewelry will begin to fade. This may start to reveal the natural yellow gold tones instead of that bright white color that customers expect. The wearing away of the thin metal layers is normal and can be easily re-applied when necessary. Stuller is proud to offer its customers multiple plating kits at various price points as well as some plating accessories to help with this in-store process. Check out the in-depth tutorial on rhodium plating below.
Before re-plating a customer's piece, never forget to apply a deep clean and polish of the piece to help their jewelry shine just as radiantly as it did when they first received it. Our selection of cleaning kits, solutions, polishing buffs, and brushes can help you revive a high luster on favorite pieces.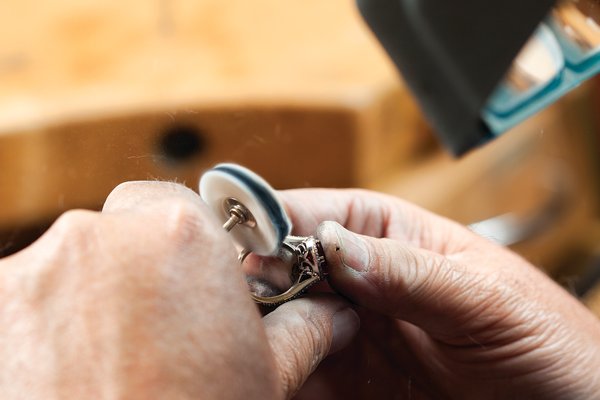 Common Earring Repairs
Bent or damaged earring posts are another common replacement made during the busy repair season. This easy repair can be done by soldering a new post in the place of the broken one with a welding torch. Customers may also want to replace basic earring backs with more comfortable or supportive ones for everyday wear or to better fit personal style preferences. Thanks to our large selection of earring backs and components at Stuller, finding the perfect match for your customers is easy. We even have a selection of specialty earring backs for customers looking for an extra level of security and comfortability. Set yourself apart from others by sending your customers home with extra backs just case they lose them.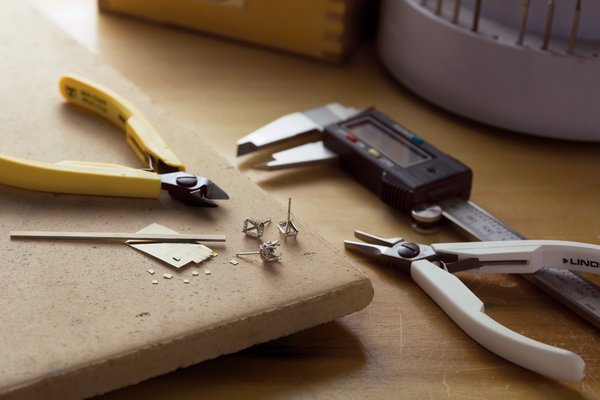 These common jewelry repairs can go by seamlessly if you're prepared with all the right tools and findings. Check out Stuller's variety of jewelry repair items and more when visiting Stuller.com/Repair. If you missed out on last week's article where we went over the Top 4 Most Common Ring Repairs, make sure to check it out. Next week, be on the lookout for another article that breaks down what happens after the repair.