Color By Rouges: What Works Best
Rouges are a must on any jeweler's bench. They buff and polish, smooth and shine. There are many colors with even more uses, but no perfectly right answer. See rouges are subjective with each jeweler choosing what works best for them. Just how many rouges does it take to get to the one the works for you? Let's find out.
Avivor Polishing Compounds
This line of polishes has our tried & tested seal of approval found in the halls of our very own manufacturing facility. This compound is especially effective in polishing gold and steel watch cases; they'll come out looking like new!
For best results use a variable speed motor at 1800 RPM with light pressure.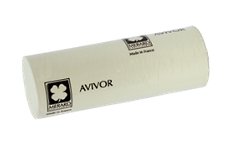 Avivor Polishing Compounds |
47-3223
Luxor Polishing Compounds
Save time and use less. This is what Luxor compounds bring to the table. Cleaner piece, less residues. Options include:
Pink (first stage) – Used on all metals, but especially good for platinum
White (second stage) – Used for fine polishing and finishing on steel, stainless steel, silver, grey gold, white gold, and platinum. Less greasy and cleaner to use than most other rouges.
Yellow (third stage) – Used for finishing on all kinds of gold, steel, and stainless steel
Orange – Used for super finishing on precious metals and lacquers
Red – Industry standard for a deep luster, final finish for gold, silver, and brass. Completely free grit or other coarse matter. Provides a mirror finish on metal after prior cut down.
Luxor Polishing Compounds |
47-3224
ORAS rouges have outperformed a number of other polishes. And we've even matched it up with the perfect buff STV buff 47-3229 for the best results. Along with Avivor, folks have started to use ORAS as the step 2 polish for gold and steel watch cases.
Merar ORAS Polishing Compounds |
47-3225
Odds and Ends
These rouges have some specific specialties:
Black 47-32000 – Very popular for silver. It also can produce a rich, darker luster on white gold and platinum. Highly recommended for silver.
Titanium 47-32990 - This series offers different levels for your titanium metals. Each stage brings the piece to a brighter shine.
Extended Content!
Need to know more about when and what to use when it comes to polishing? Our experts break down each polish's finish and even the best buffs to use to get the results you're after.

The Blog
Do you buff, polish or just clean the watch cases and bands? Do you know the difference? Find out how to woo your customers with watch polishing on the blog!
From The Bench
Read more about the differences between contrasting jeweler's rouge, on page 33, in the new From The Bench!

More From BenchJeweler
Read up on the do's and don'ts of polishing success here on benchjeweler.com!
Now we'd like to hear from you!
Everyone's got their favorites, so share them with us! Which rouges do you like best and why? Our ears are open!