Throughout August, discover how you can elevate your process with the best in tools, supplies, and resources from Stuller.
Top-quality service, products, and assistance — the goal of our team here at Stuller remains steadfast. We aim to ensure that you have what you need to succeed, no matter the job or journey.
This August, we take you through all things tools and supplies to make sure you stay prepared and informed on the leading technology and processes of the industry. Tools Month 2022 will focus on resources and curated recommendations to keep your bench stocked and ready for any project.
To follow along as the month continues, check out our featured Tools Month page. For more tips, tricks, and educational content from our experts, follow us on Instagram, @Stullerinc.
Read on as we break down what we have in store for the next four weeks to keep you confident, stocked, and prepared in the world of tools, supplies, and techniques.
01
Week 1: Innovative Tools
At Stuller, we know the importance of staying up to date with the latest in advanced technology and techniques within the industry. With more ways than ever to improve productivity, taking initiative can be a key component in boosting your business creatively and effectively.
Whether you are looking to start your journey into permanent jewelry or customization, explore tools and innovative additions that aim to give you the confidence in taking your business to the next level. From laser welders and engravers to 3D printing and diamond screening equipment, we break down recommendations and comparisons to pinpoint the right tool for you.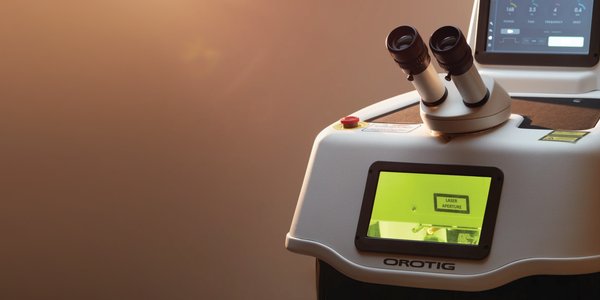 02
Week 2: Bench Essentials
During this week, we aim to equip you with everything you need to cast, form, engrave, and solder unique pieces with ease.
Building your bench can be one of the most important and rewarding aspects of being a jeweler — making it crucial to have the right tools and supplies to stay prepared for any job. Essentials for any jeweler can be completely individual, making it important for us to offer our vast selection of best-selling tools and materials.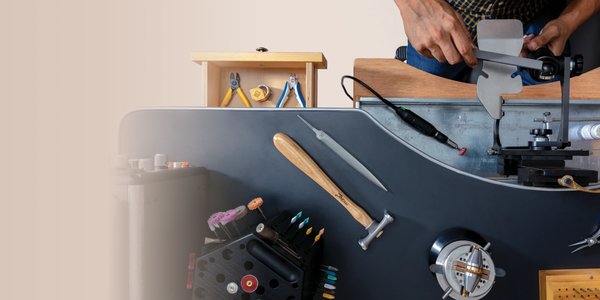 03
Week 3: In-Stock Supply
Regardless of traditional or innovative preferences, Stuller has everything you need to get the job done. Explore selections of findings, metals, packaging, displays, batteries, and supplies as we highlight in-stock, ready-to-ship materials that are always beneficial to have on hand.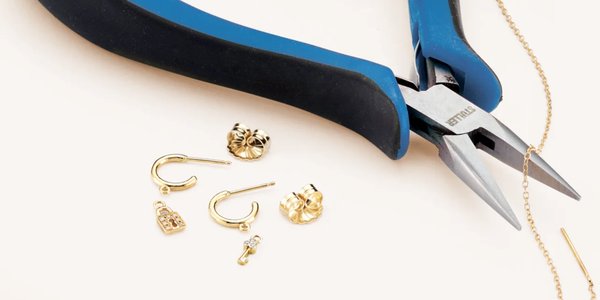 04
Week 4: Tools We Use
As your trusted partner, it is our goal to remain transparent and honest about our recommendations. Wrapping up the final week of Tools Month, our experts will share trusted, best-selling, and top-performing tools and supplies, while digging deeper into what we use in our own facility.
When browsing, watch out for the "Tools We Use" logo to spot our favorites.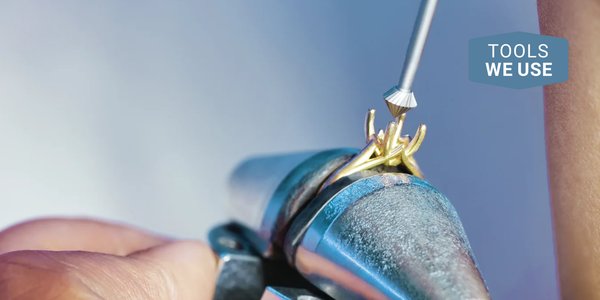 Keeping Our Promise
With more than 50 years of aiming to provide the best in consistent quality and variety, Stuller continues to keep customers at the forefront. For Tools Month, our experts strive to show that same dedication in helping you succeed while walking with you every step of the way — building relationships that help you to improve your business with the right resources.
As we spend the next four weeks highlighting innovative technology, trusted essentials, in-stock supply, and highly rated equipment, our priority is to show you the many ways you can elevate your process.