Learn which tumbling media to use when polishing and finishing your fine jewelry creations.
Corey Mouton, a Research and Development Associate Process Engineer at Stuller, has worked here for 28 years and is an expert in tumbling media and processes.
Tumbling media is an essential tool for bench jewelers looking to achieve the perfect finish without having to polish each piece by hand. Used in finishing machinery — such as vibratory tumblers, barrel tumblers, or disc finishers — tumbling media helps in smoothing out rough surfaces. This may include deburring (removing sharp edges), polishing metals, casting skin, and improving the overall appearance of your jewelry creations.
At Stuller, we've conducted extensive research and testing to find the appropriate tumbling process to get our pieces out successfully and as quickly as possible. There are various types of tumbling media available, each with its own unique properties and applications.
The type of tumbling media you'll use depends on the application you're working with. If you are tumbling an item with a high detail milgrain, don't use something abrasive — you'll want to use a softer media to remove any kind of grow lines from 3D printed parts or when polishing very ornate jewelry pieces.
Let's explore the different types of tumbling media Stuller offers so that you can achieve the best results when polishing and finishing your creations.
Plastic Tumbling Media
Pyramid tumbling media are made of plastic and formulated for very fine surface conditioning, ideal for delicate jewelry pieces or softer metals like gold and platinum. You'll get a smooth finish without shine. Pyramid tumbling media are available in brown (medium cut) and light green (very fine cut). Use with a vibratory tumbler, barrel tumbler, or a disc finisher.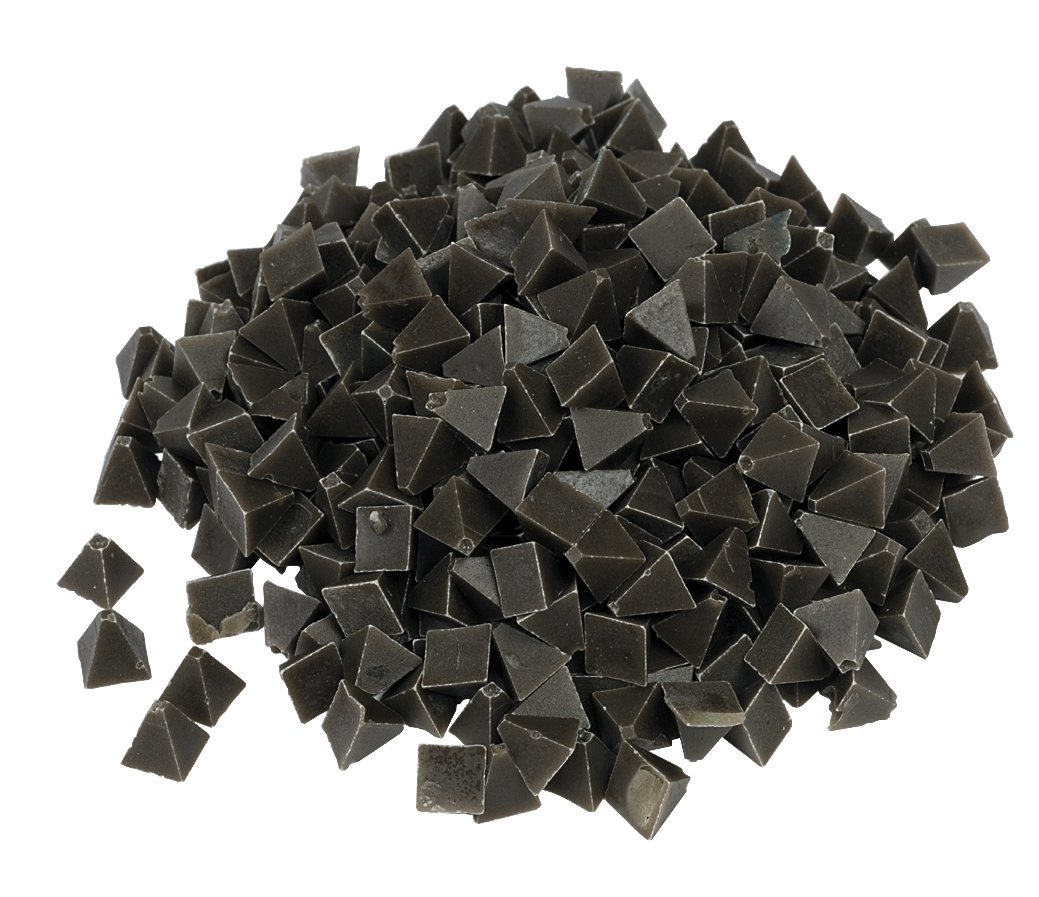 Pyramid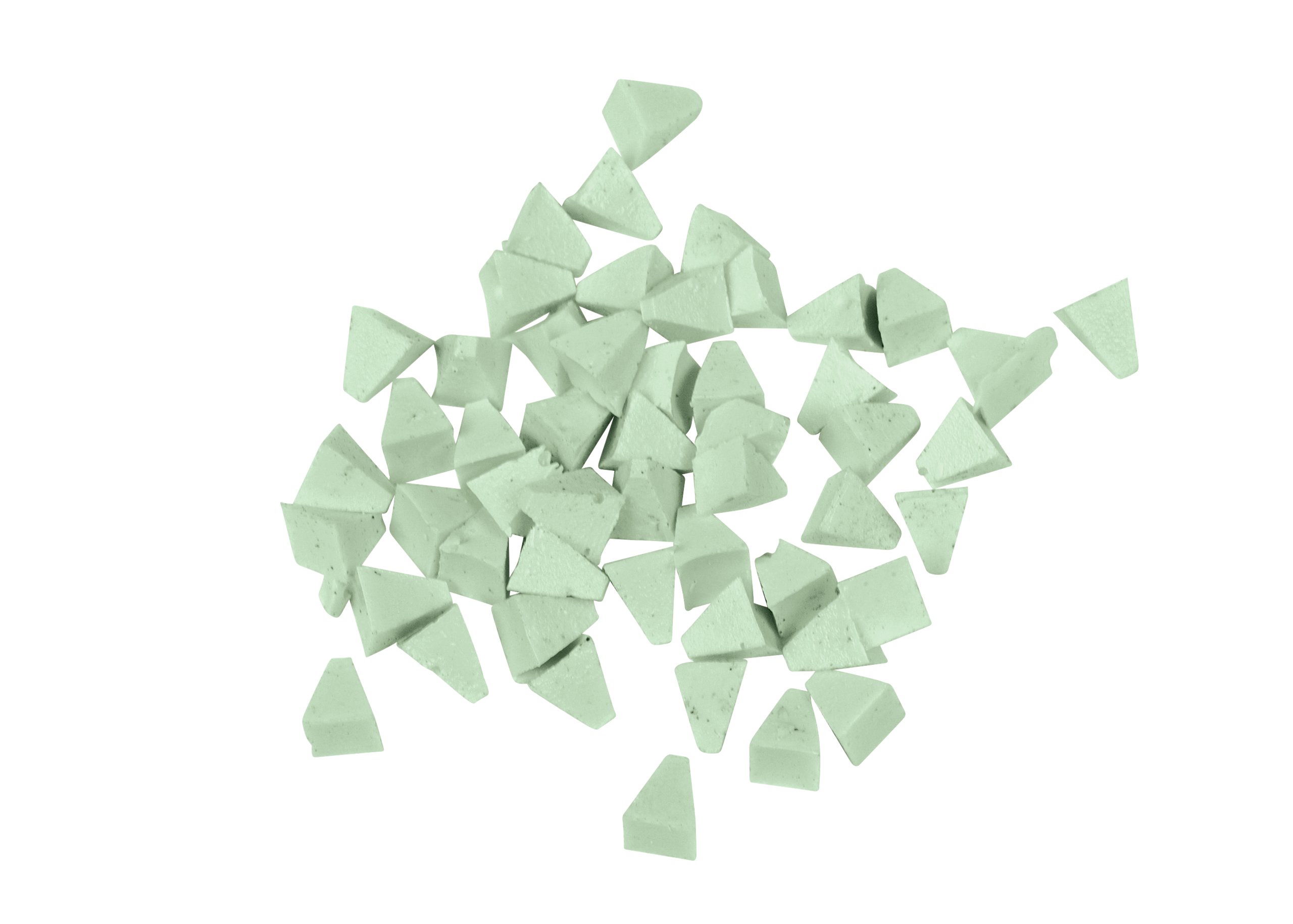 Pyramid
Steel Tumbling Media
Stainless steel flat end magnetic pins are best suited for deburring and surface smoothing, and often used for larger projects. They are robust and can withstand heavy-duty polishing without deforming. Use with a magnetic tumbler.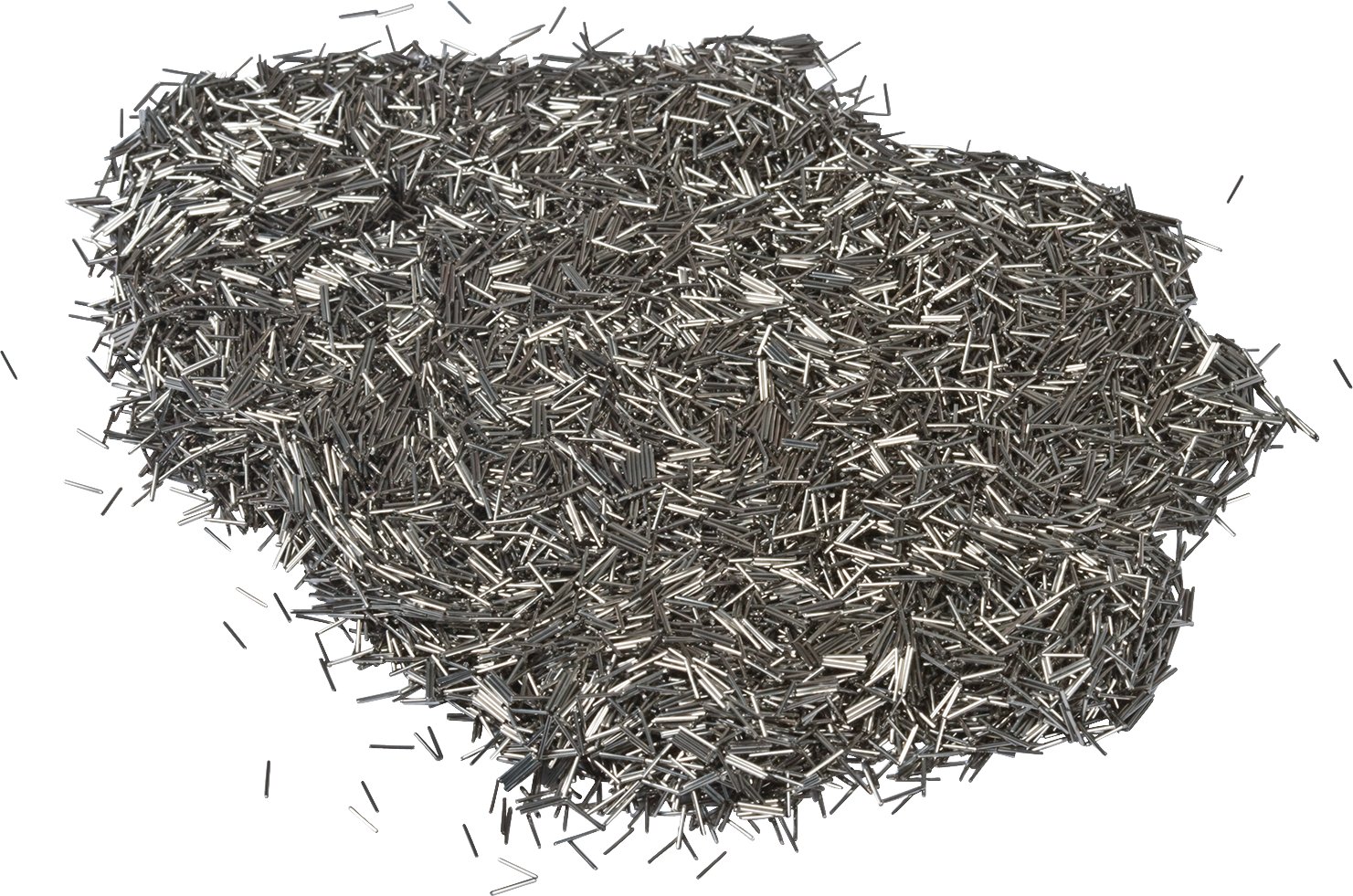 Stainless Steel Flat End Magnetic Pins
Stainless steel bullet nose magnetic pins allow you to put a polished finish on jewelry instead of a burnished finish like other straight cut pins. Use with a magnetic tumbler.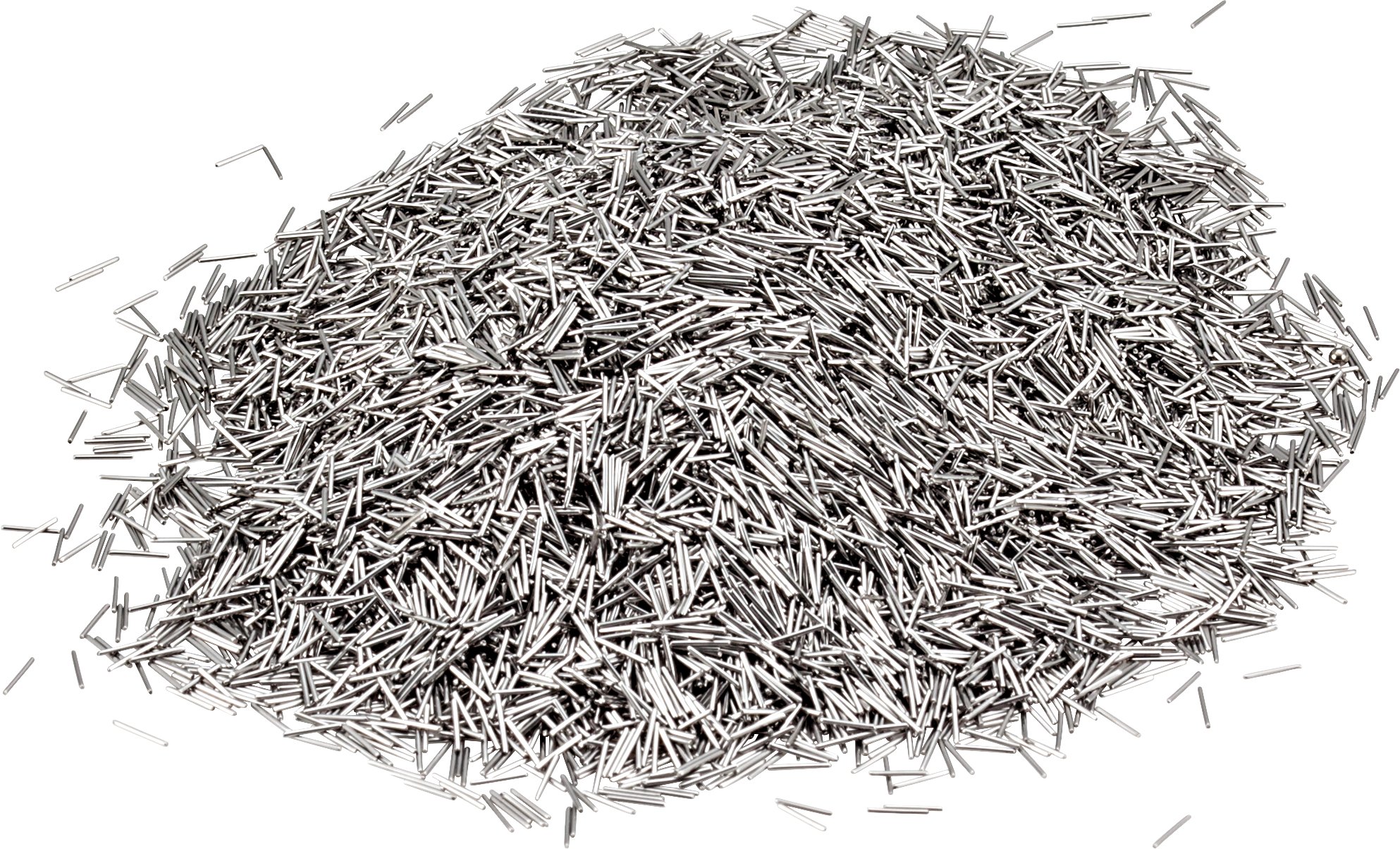 Stainless Steel Bullet Nose Magnetic Pins
Carbon steel mixed shot is a fast form of tumbling media used to burnish metal to a mirror-bright finish. The mix consists of 3/16" balls, 3/16" ballcones, 1/8" x 3/8" pins, and 1/8" diagonals for maximum coverage on a wide variety of pieces. Use with a vibratory tumbler.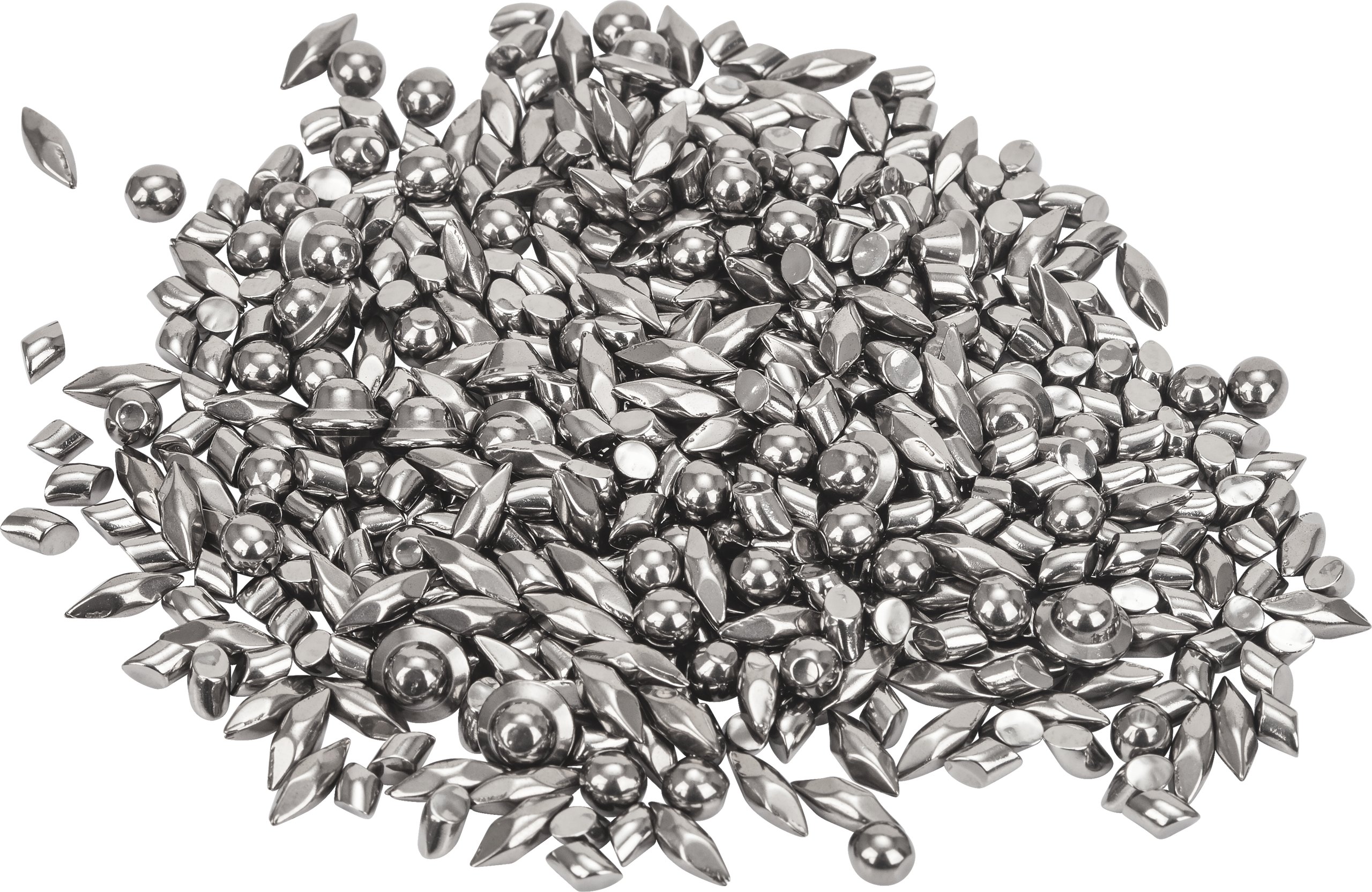 Carbon Steel Mixed Shot
Porcelain Tumbling Media
Porcelain ball tumbling and polishing media are used for achieving bright finishes without the use of steel media. Porcelain balls will not leave impingement marks that steel media produces on some softer metals and/or flat surfaces. Their lighter weight lessens the distortion potential for lighter work and wire forms. Porcelain tumbling media is very popular for delicate parts, fine edge blanking, and precious metal burnishing. Use with a vibratory or barrel tumbler.
Porcelain Tumbling Media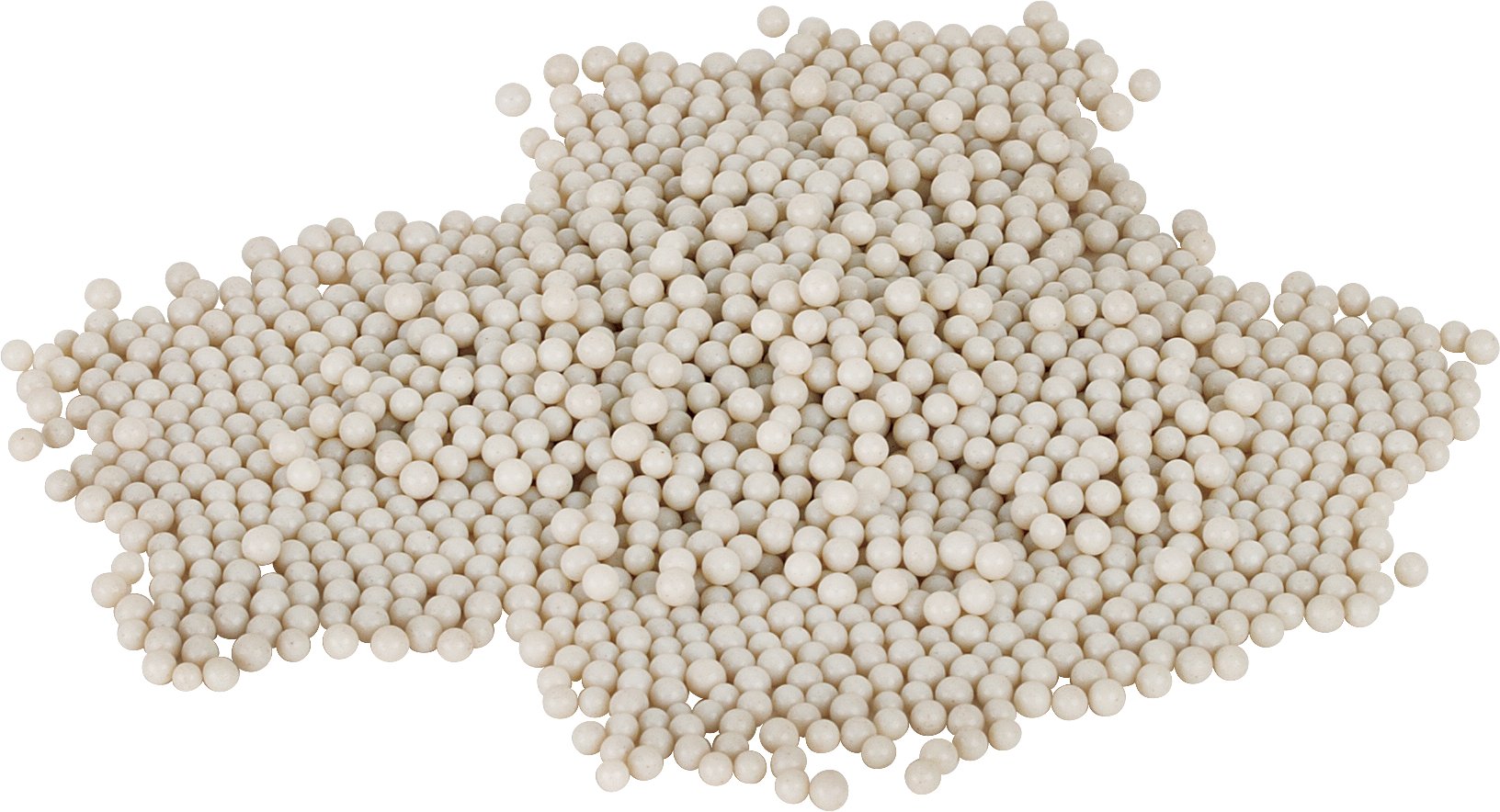 Porcelain Ball Polishing Media
Dry Polishing Media
Walnut shell polishing media and corn cob polishing media can be used on all metals to produce an excellent mirror finish. These dry media are often used as natural and organic options for cleaning and polishing jewelry, and they can absorb water, grease, and other liquids. They are both gentle and help remove dirt, debris, and tarnish from metal components without scratching. Use with a vibratory tumbler, barrel tumbler, or disc finisher.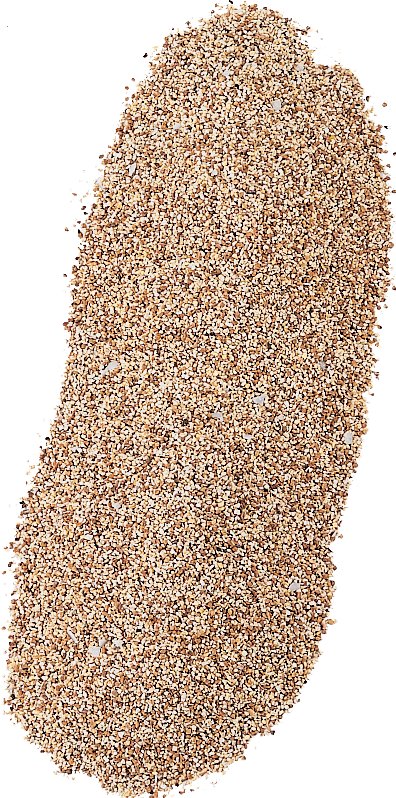 Walnut Shell Polishing Media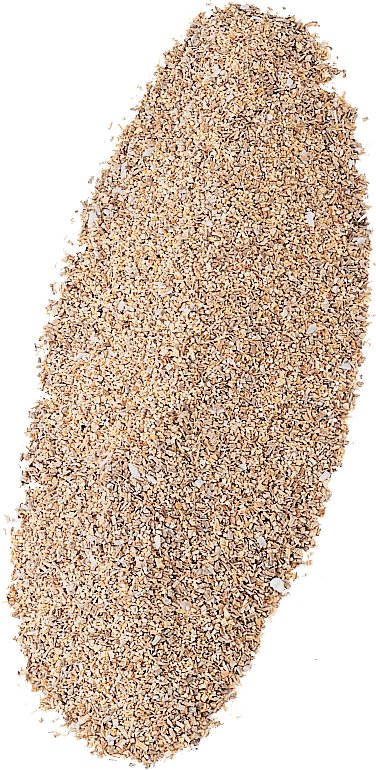 Corn Cob Polishing Media
Ceramic Tumbling Media
Ceramic is the heaviest tumbling media and the fastest finisher. Types of ceramic media Stuller offers include polyhedrons, angle-cut cylinder tumbling media, triangle tumbling media, and angle-cut triangle media. This durable, long-lasting media is extremely versatile for deburring machined, cast, or fabricated parts. Use with a vibratory tumbler, barrel tumbler, or disc finisher.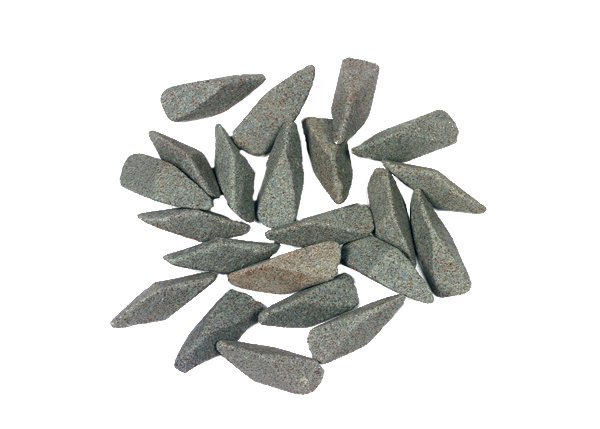 Polyhedrons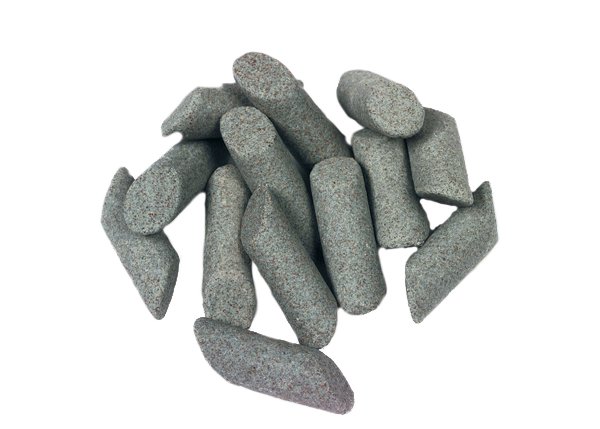 Ceramic Angle Cut Cylinder Tumbling Media
Ceramic Triangle Tumbling Media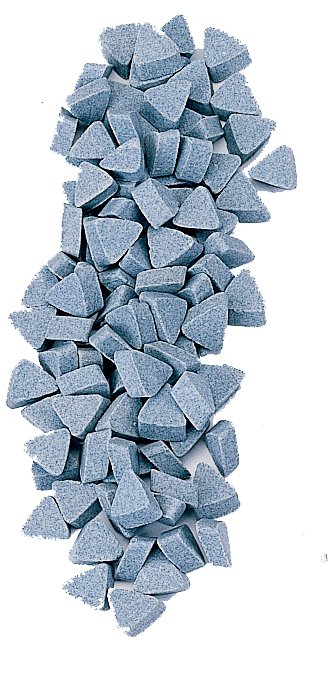 Ceramic Angle-Cut Triangle Media
Glass Media
Glass beads, a low-cost angular media with a high cutting speed, are offered in several different bead sizes. Ceroglass crushed glass beads are made of clean and carefully screened soda lime glass. Glass beads are primarily used in open blast cleaning and for difficult cleaning applications. They can get in between the tight crevices of a part and go into detailed areas that a polisher can't finish.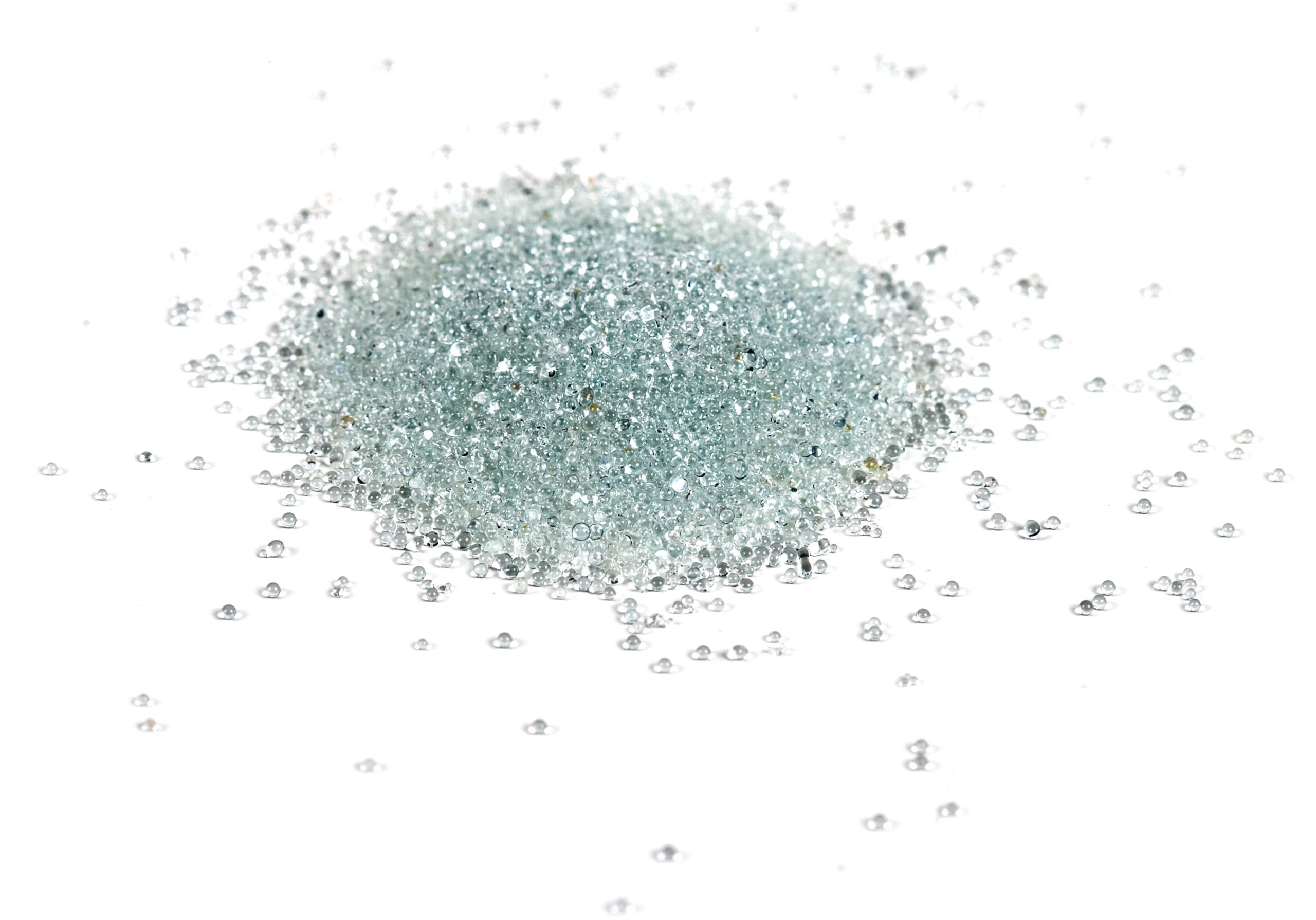 Glass Beads .425-.85 mm
Stuller offers a wide selection of tumbling media for all your jewelry making needs. We hope that this guide to tumbling media will be a helpful resource for you. For more information regarding step-by-step instructions, troubleshooting, or which method and supplies are best for you, reach out to our Tools Tech Team. Chat online or give us a call at 1-800-877-7777 ext. 4300.