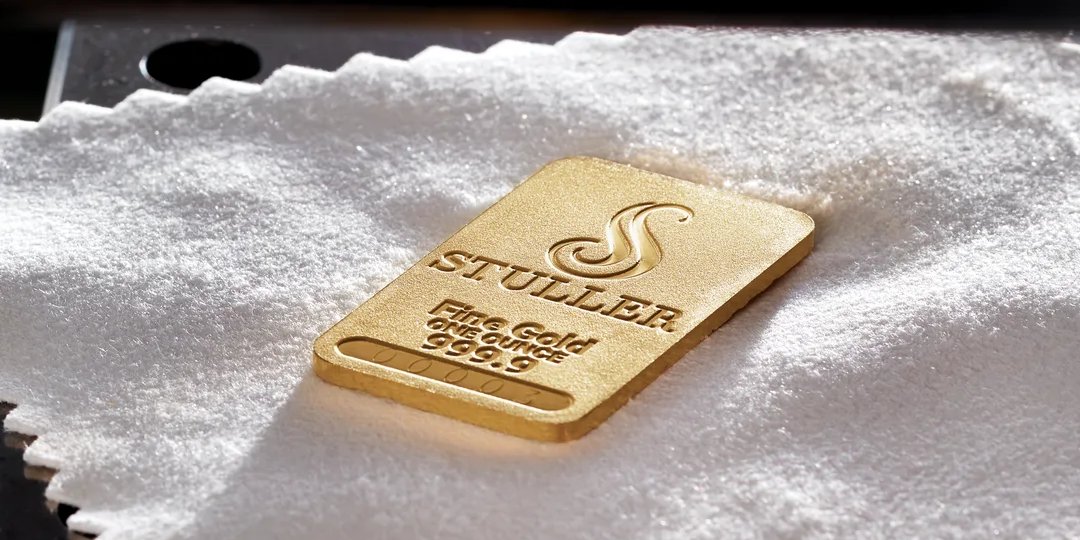 Be confident in your gold purchase with Stuller Gold Bars.
Ever hear someone say, "He's worth his weight in gold?" It's a metaphoric phrase used to describe someone or something that is very useful, valuable, or important. This old saying dates back to Roman times and began to be used in English by the early 1300s.
As of March 25, 2022, the market price for gold is $1,953.80 per ounce. So, if you actually had to pay for someone's weight in gold, it would be pretty costly indeed!
Gold is one of the most treasured precious metals on the market with a long history of maintaining its value. With that in mind, Stuller has created our own brand of fine gold bullion bars which are now available at Stuller.com/GoldBar.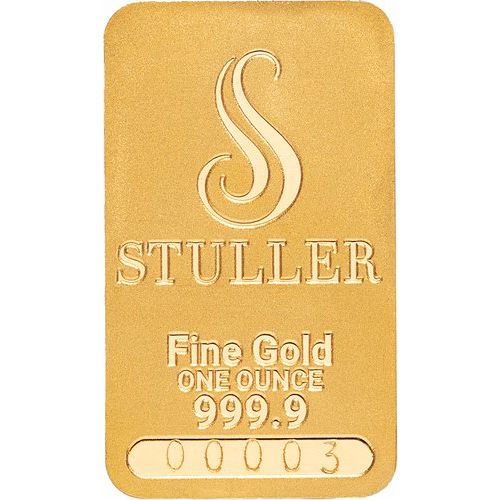 Stuller Gold Bars: Key Features
999.9 purity
Certificate Included
SCS-certified 100% recycled metal
Stuller Made
1.6" L x .94" W
20 DWT (31.10 grams) equivalent to one troy ounce
Stuller Gold Bars can offer diversity to your investments, protect your wealth, and be a solution against inflation. They can also be used as a means to pass on wealth from one generation to another.
The Stuller Value Exchange Program
Be confident in your Stuller gold bar investment with the Stuller Value Exchange. This program allows you to trade Stuller gold bars for your choice of a Stuller account credit, check, or direct deposit.
The payout will be 100% of the exchange value based on the Second London Fix market price on the day it is received back at our facility. It is processed with no additional fees.
Stuller's Metal Clean Scrap Program: A New Payout Option
If you choose to participate in our Metal Clean Scrap Program, we are offering Stuller gold bars as a new payout option. You can choose to receive your payout in a 24K 1oz Stuller gold bar.
Send us your clean, precious metal scrap, filings, and grindings and we will pay you market value in your choice of Stuller account credit, check, direct deposit, 24k casting grain or 24K 1oz gold bar.
When you send us your clean metal scrap, we will melt it, pull a sample and test by x-ray fluorescence or fire assay to determine the precious metal content and how much it is worth. You can select to receive the value as a gold bar and then select a different option (check, Stuller account credit, etc.) for the remaining value.
An Investment Worth Considering
A Stuller gold bar is an investment well worth considering. You can purchase these gold bars outright, buy them through our Metal Clean Scrap Program, or get paid for them through the Stuller Value Exchange program. Don't miss this golden opportunity!
Shop Stuller.com/GoldBar and visit Stuller.com/MetalCleanScrap.